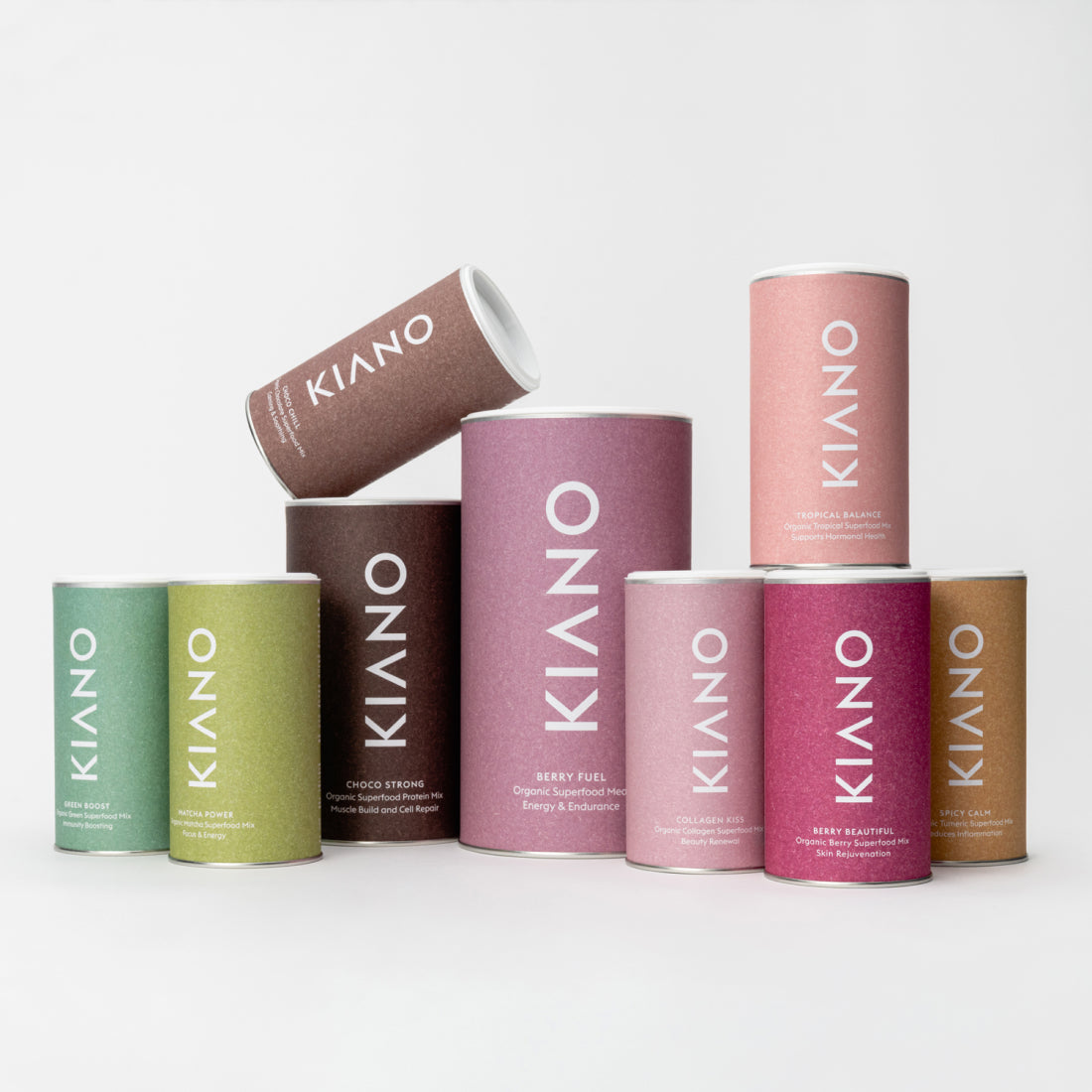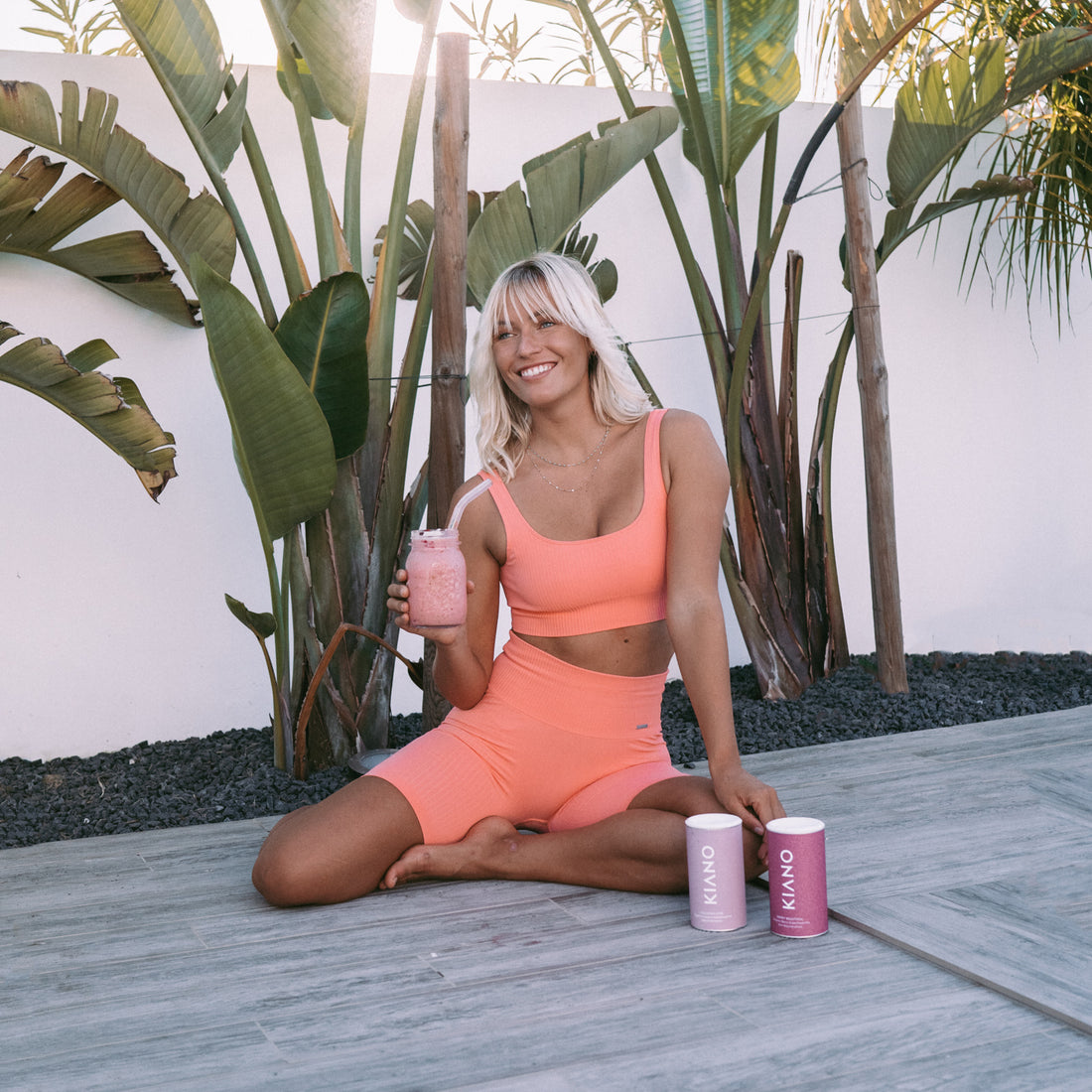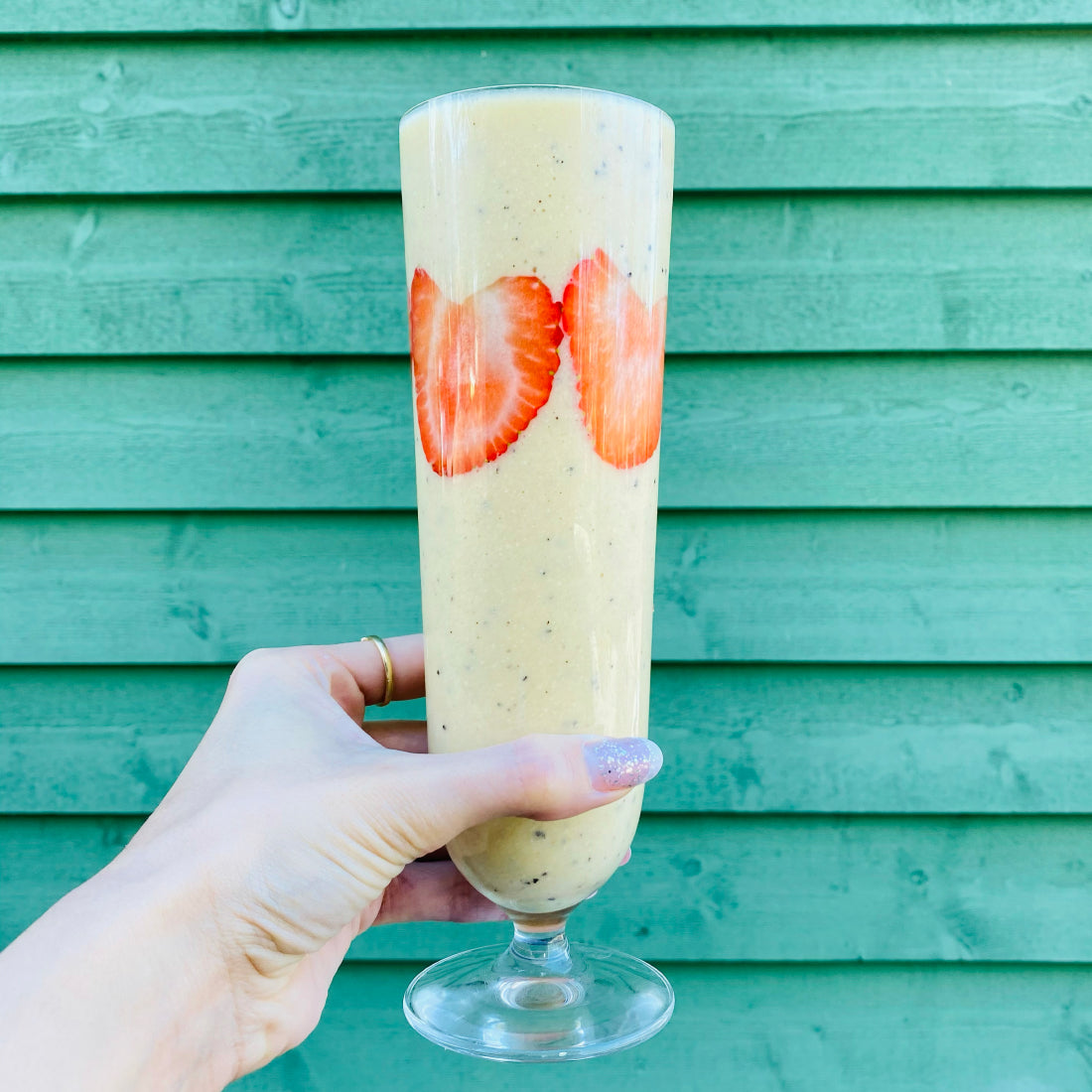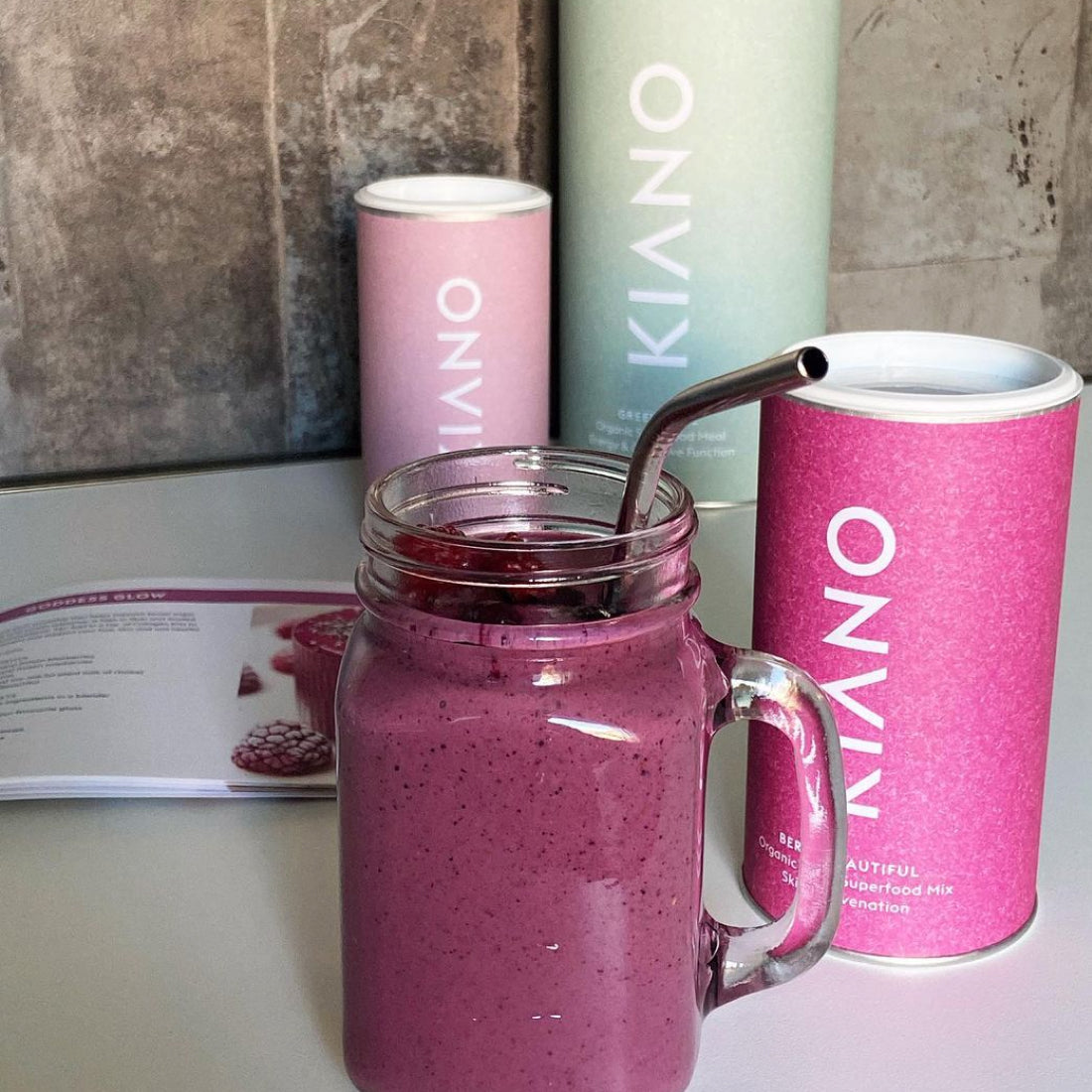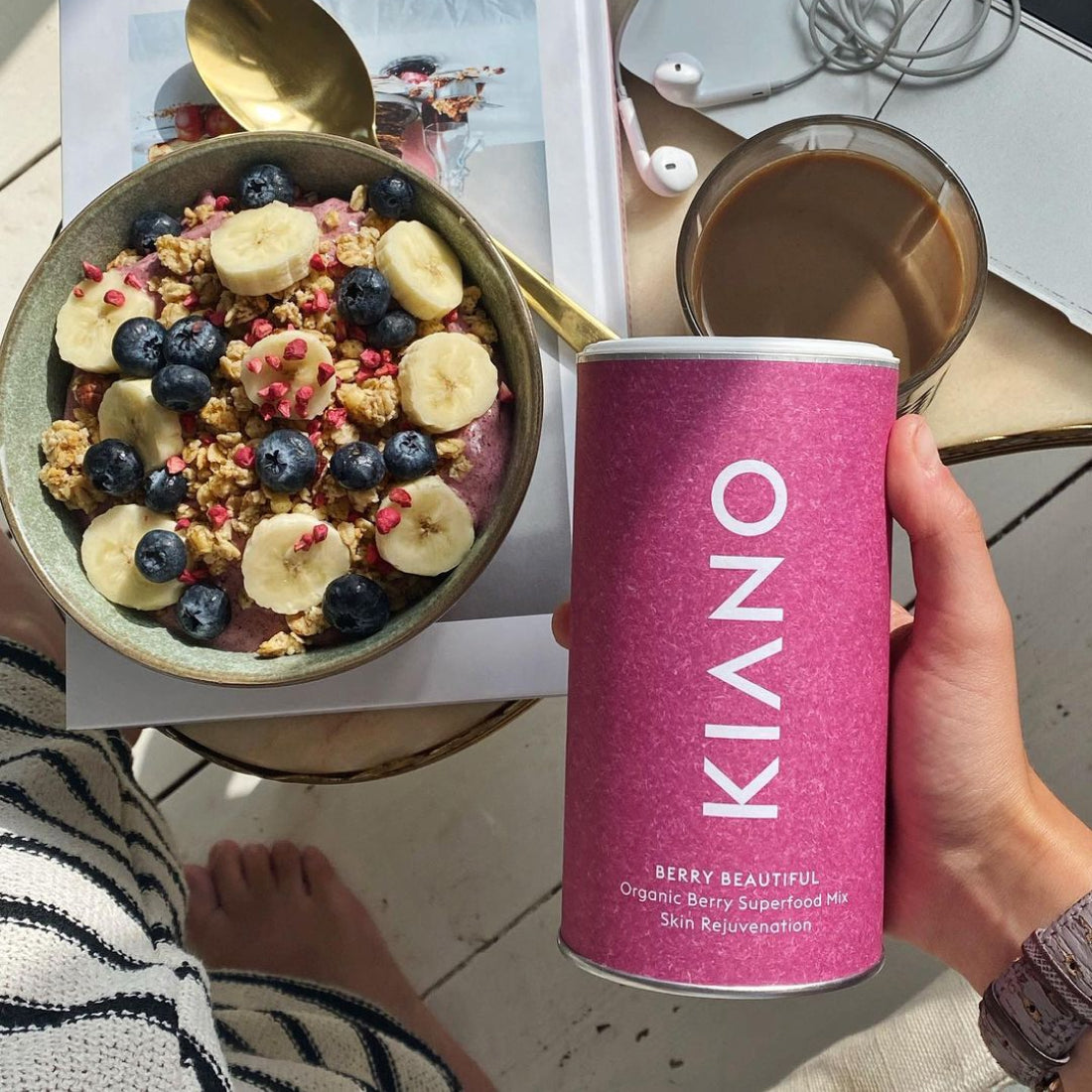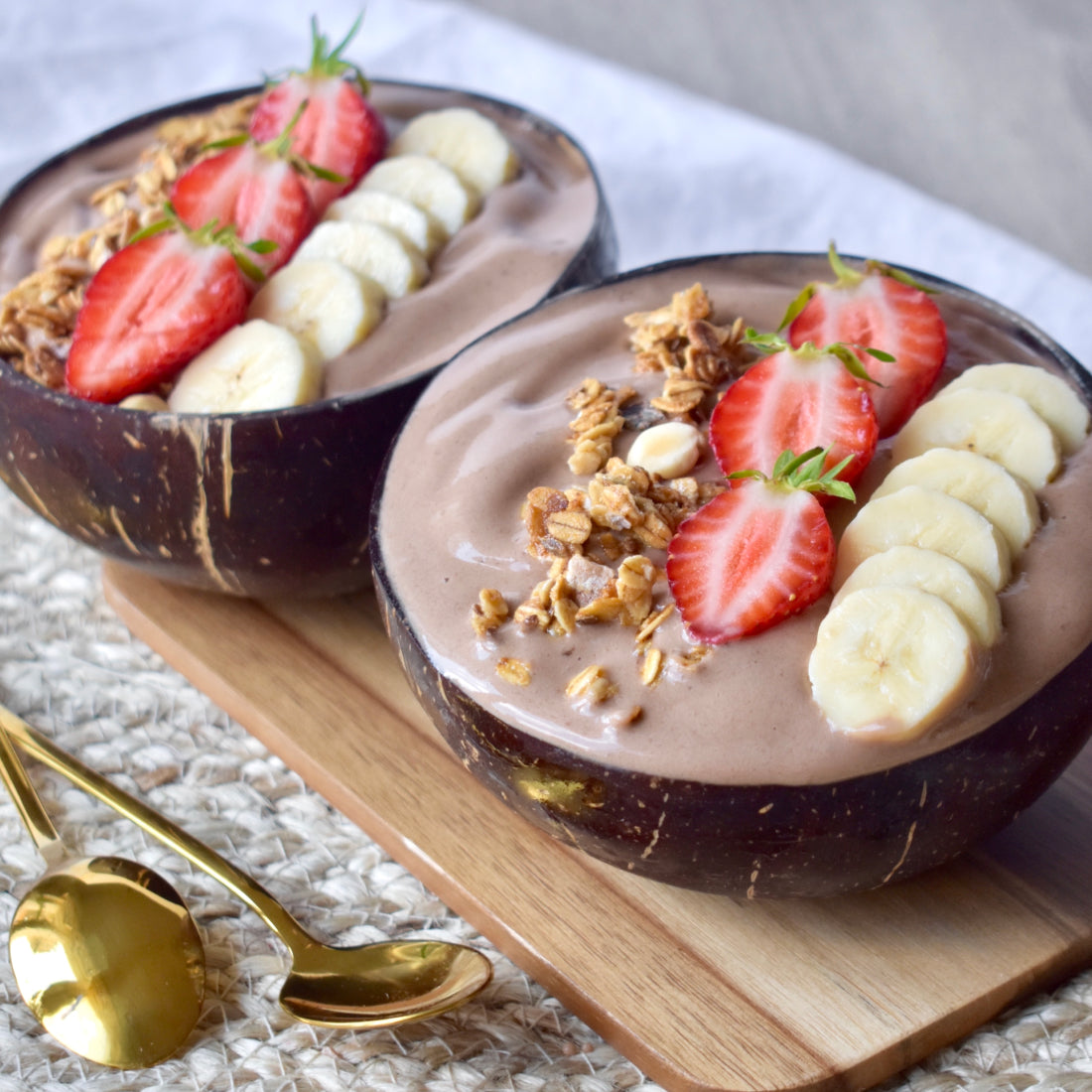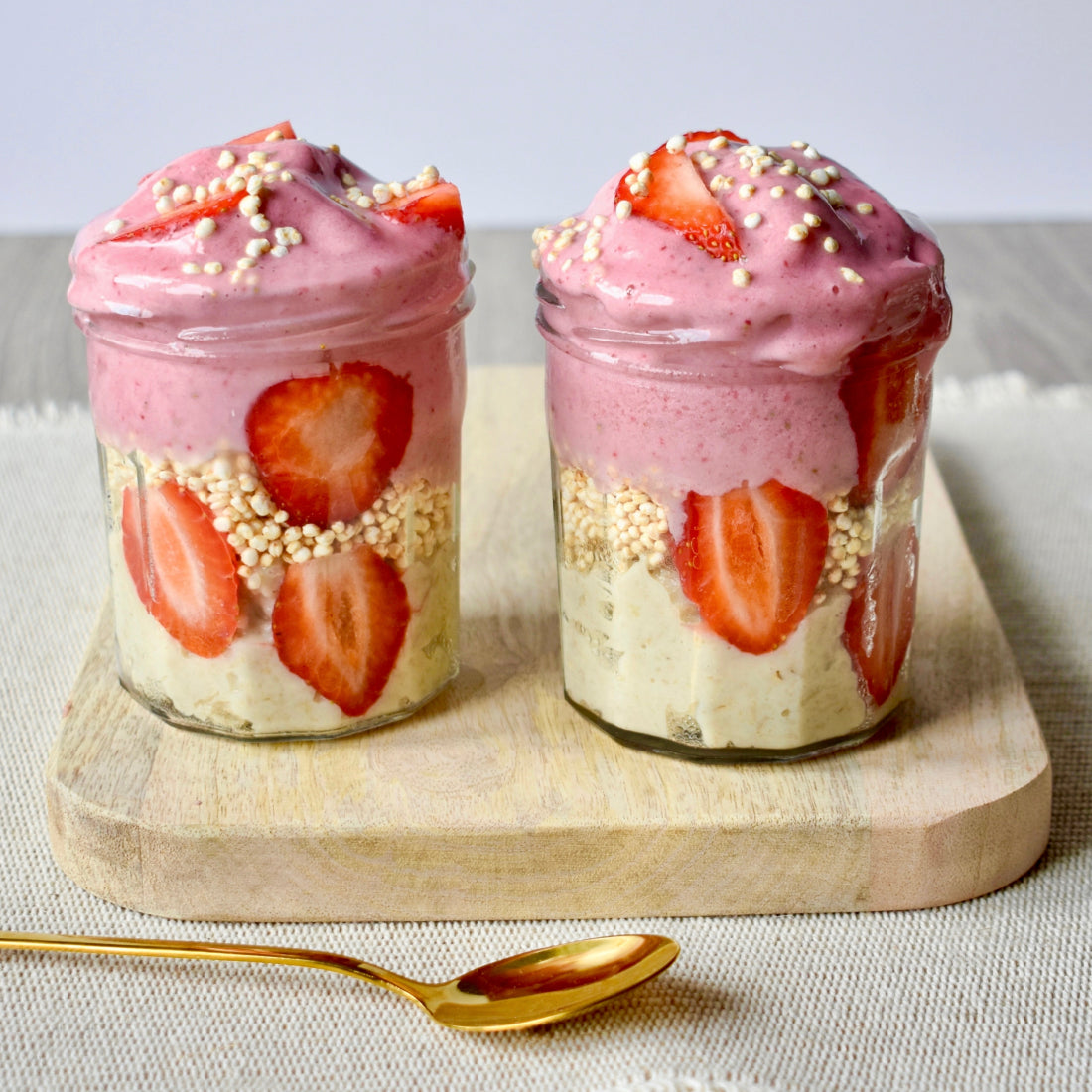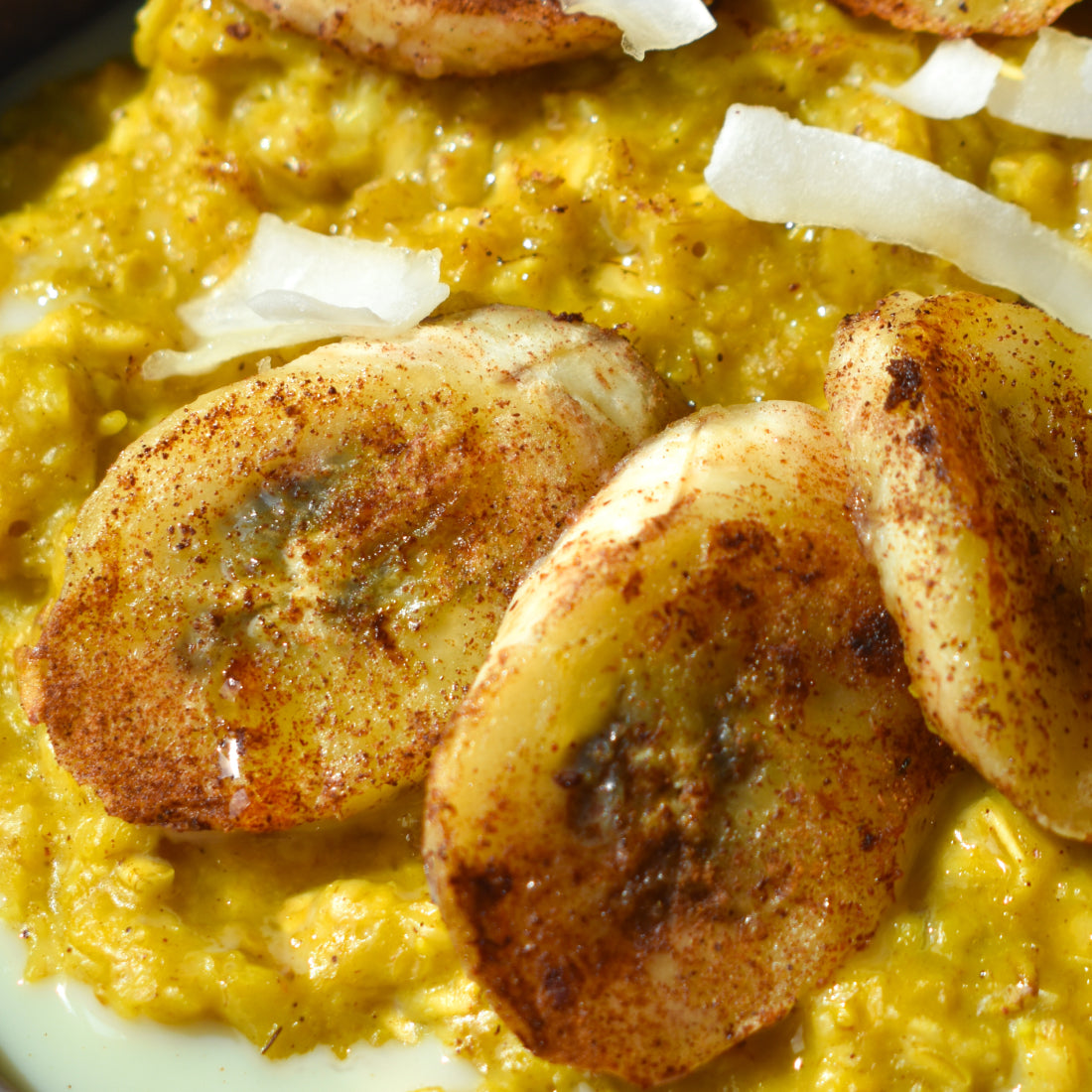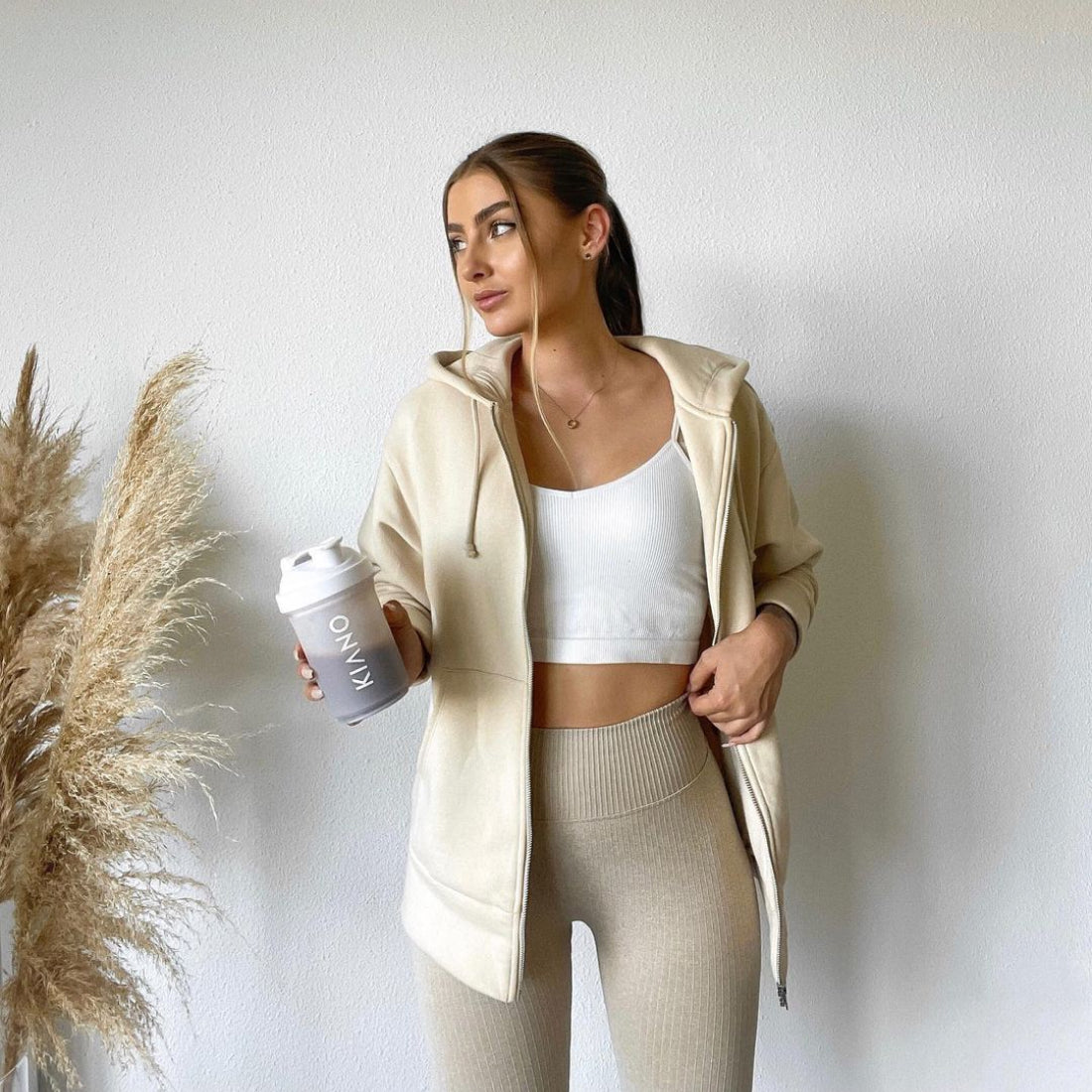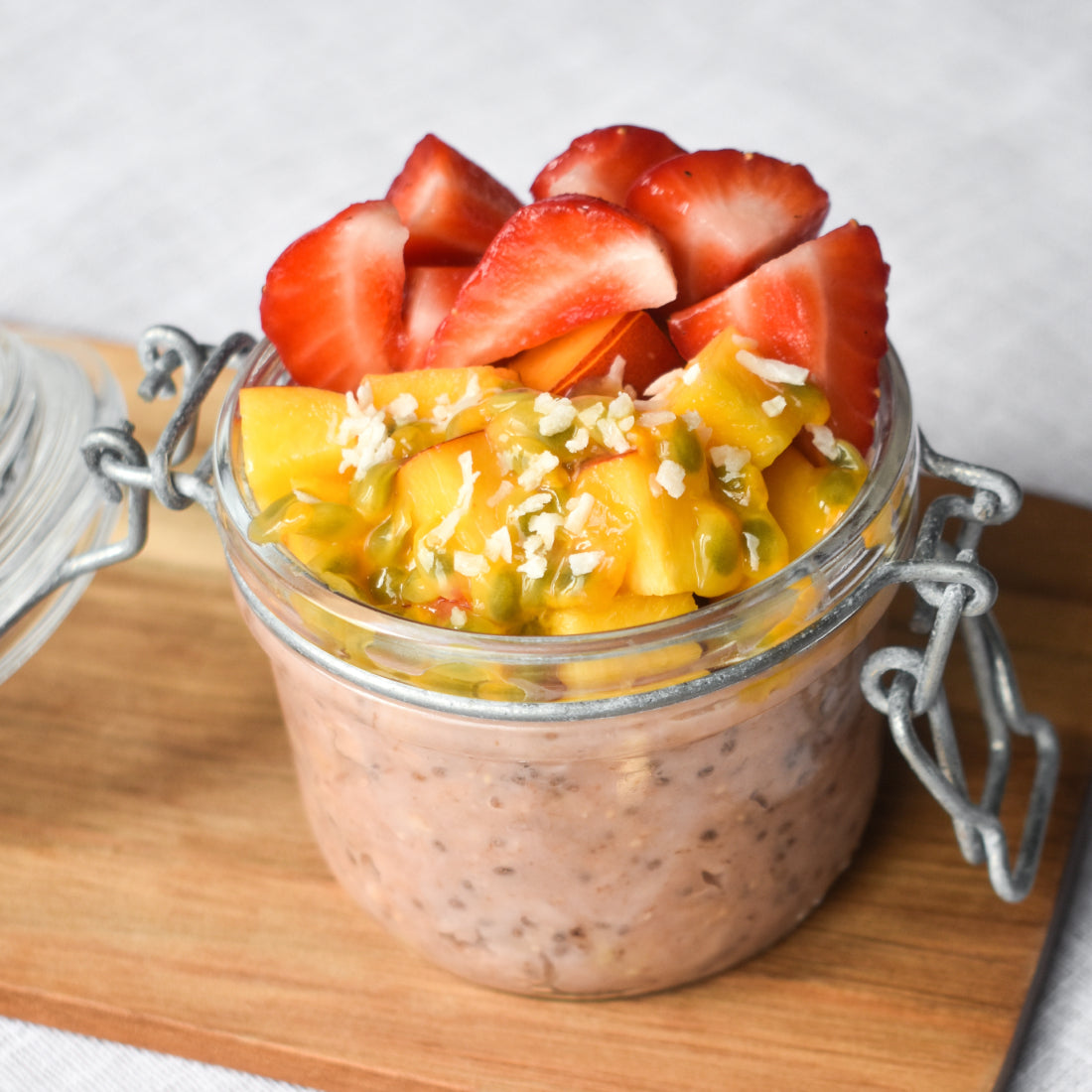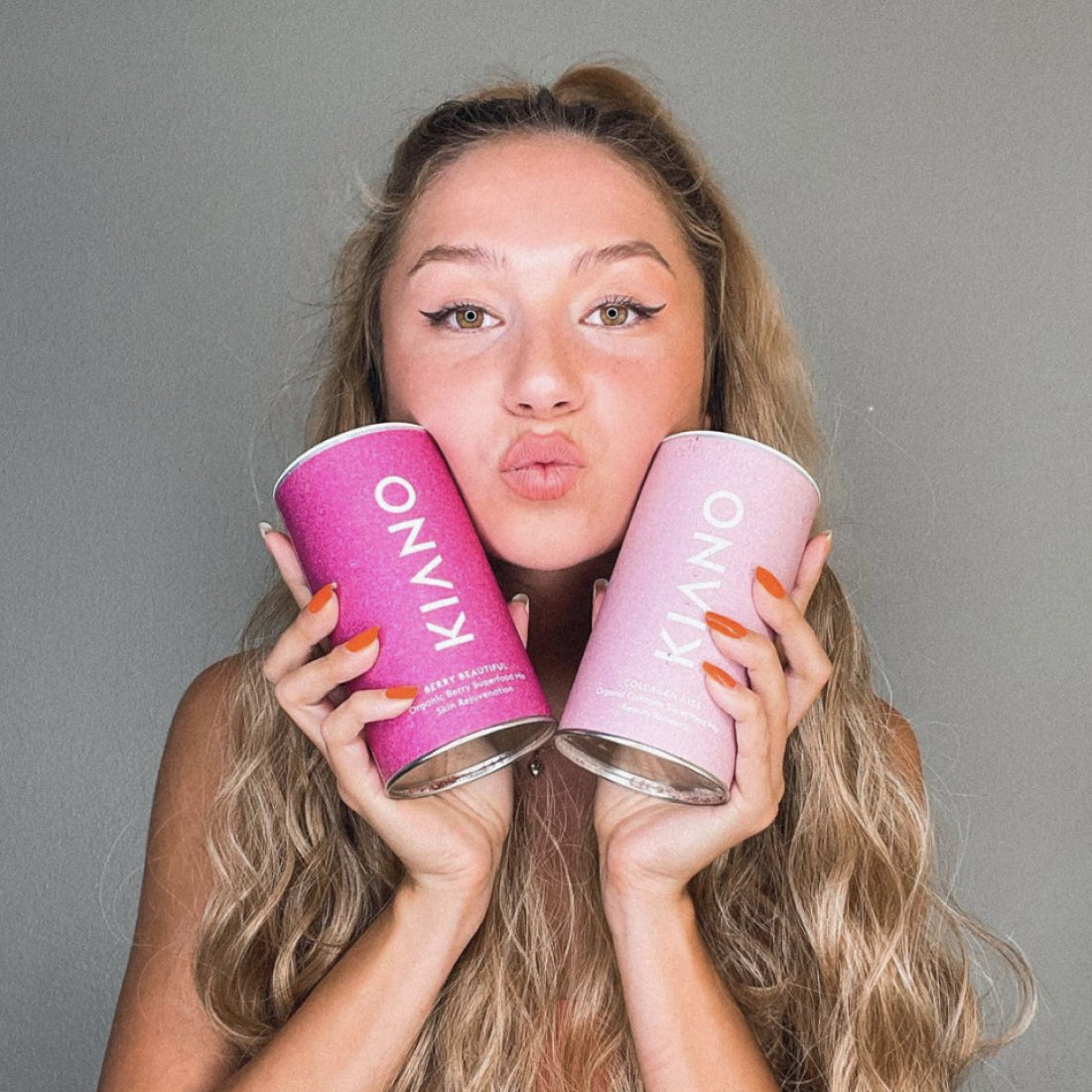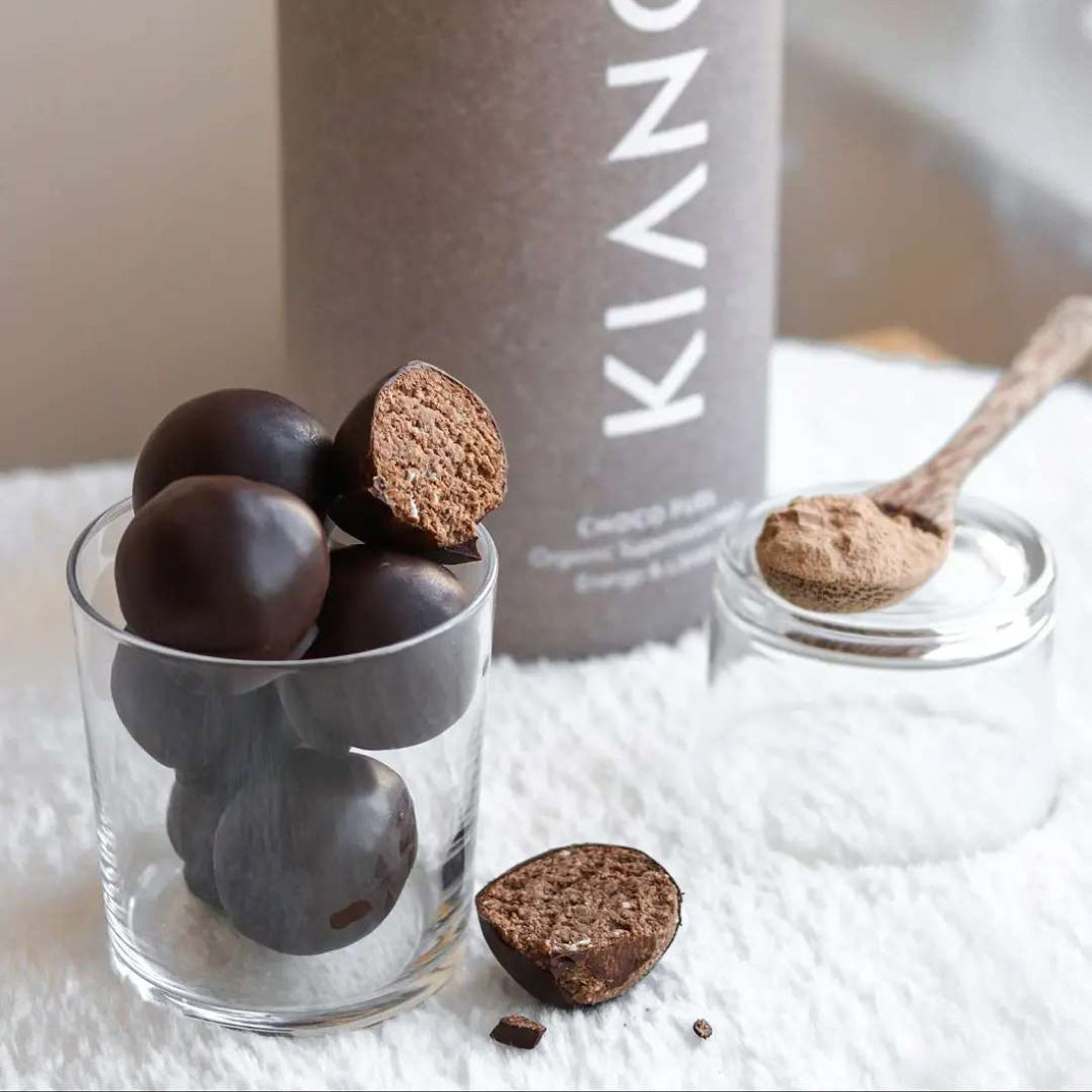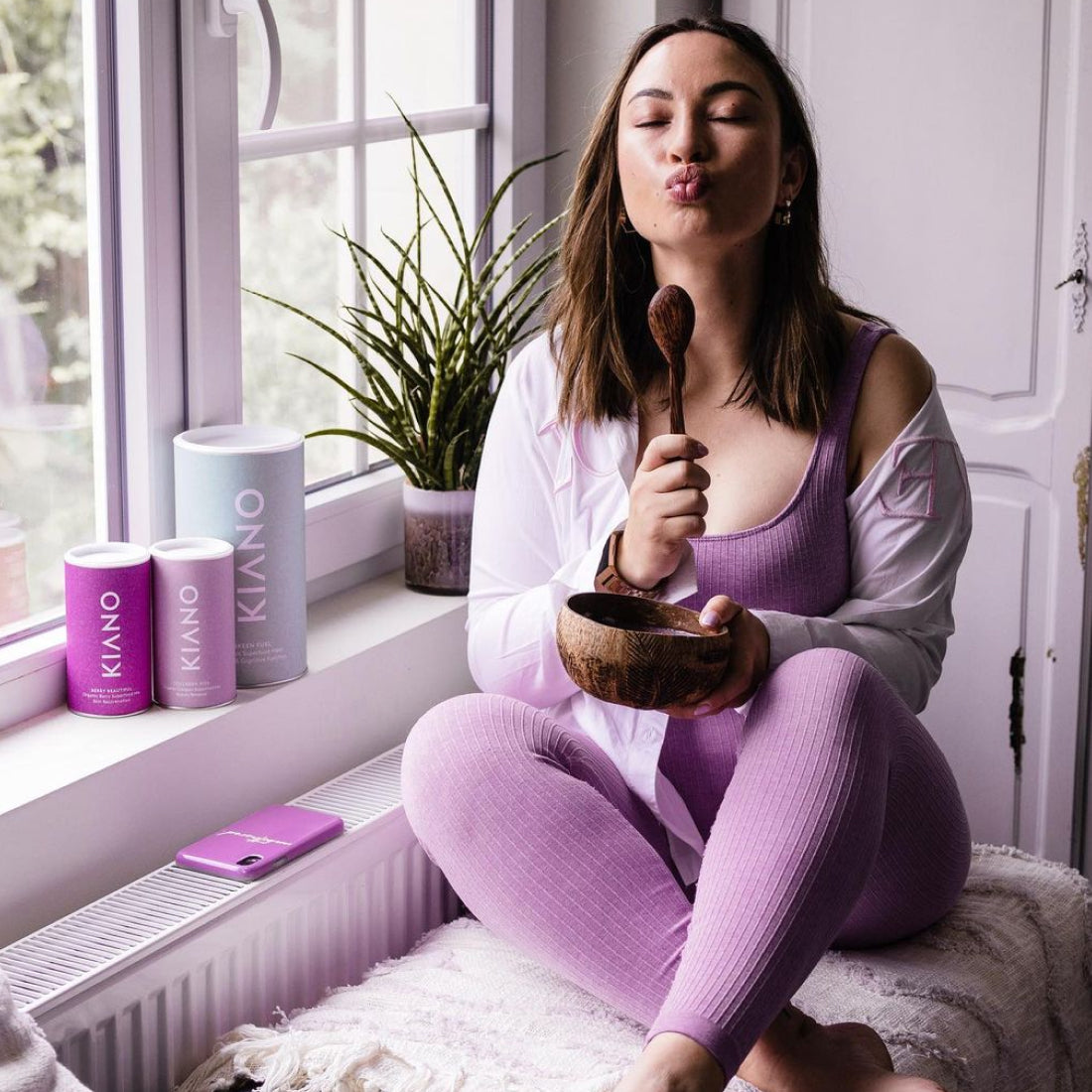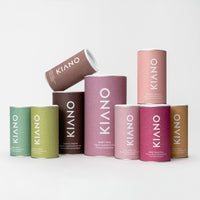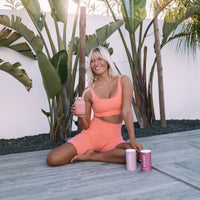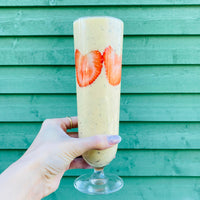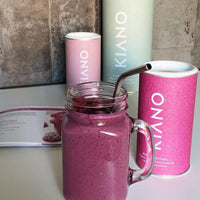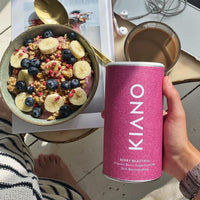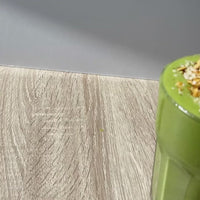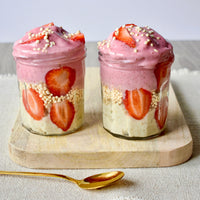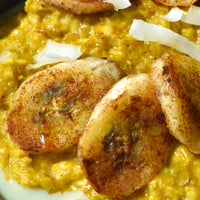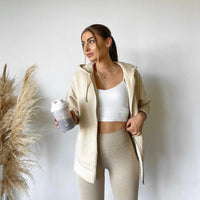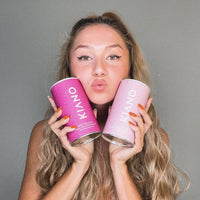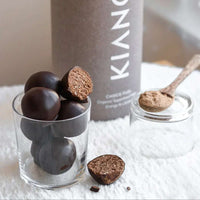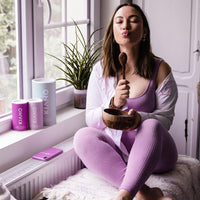 Includes 9 superfood powders in total

All powders are organic & vegan

Great tasting, natural sugars, no artificial additives 

Rich in natural vitamins, minerals and antioxidants

Superfood mixes supporting digestion & skin 

Vegan chocolate flavoured lean protein powder

Plant based superfood meal replacement with acai
The Medium Health Bundle includes:
We recommend trying out the Medium Health Bundle if you are new to superfood powders so you can discover which products you can enjoy and benefit from!
The Medium Health Bundle contains 9 of our powerful powders in total. This bundle includes our chocolate flavoured plant-protein powder, our berry meal replacement powder and one of each of our 7 superfood powder mixes. This bundle is a great combination to support all the body systems while targeting any specific nutritional needs you might have. The range of antioxidants, fibres, adaptogens and proteins in this bundle help to boost your body with more balance, energy and strength everyday. 

What's included:

Our chocolate

protein powder

Choco Strong contains powerful plant protein and superfoods to assist muscle rebuild. This mix also provides your skin, nails, hair and inner functions of the body the food it needs. Choco Strong contains around 16g of protein per serving.





Berry Fuel

meal replacement

is packed with 20 superfoods including berries, fruits, veggies and adaptogens to provide you with the best possible nutrition from the plant kingdom. The high fibre content from these superfoods will help you feel fuller for longer, making weight management easier. Our

organic meal replacements

contain 278 kcal per serving when mixed with water, meaning it provides you with around half the calories of a standard lunch or dinner meal. This meal contains high levels of protein - 26g per serving - which will help boost energy levels and support to build lean muscle.





Berry Glow is loaded with 8 superfood berries and has a broad range of antioxidants, helping your body to fight free radicals, lower inflammation and protect against cell damage.




Our vegan Collagen Kiss superfood mix includes the powerful tremella mushroom as it includes high levels of polysaccharides which help to hydrate the skin. This mix helps support skin hydration, texture and elasticity. 



Our Green Boost superfood powder is a potent mix of mother nature's most powerful greens, and helps support the immune system.





Tropical Balance includes superfood maca and provides a natural and nutritional way to help stabilise common issues such as: a

bloated tummy

, PMS symptoms, cramping, hot flashes, weight gain, skin issues & irritability.





Spicy Calm is a

turmeric latte superfood mix

containing the adaptogen ashwagandha which effectively helps to calm the nervous system.





Choco Chill is a powerful blend of superfood roots, fruits and adaptogens helping to reduce stress, lower cholesterol levels and boost your vitality.





Our green tea Matcha Power blend is a nutritious powder that helps bring focus and energy while detoxifying the body systems. 
This bundle is suitable for you who feels the need to raise your general health vibrations, and start feeling better from the inside out. For our complete range of powders included in one bundle - head over to the Ultimate Health Bundle.
This bundle can not be combined with other discount offers.