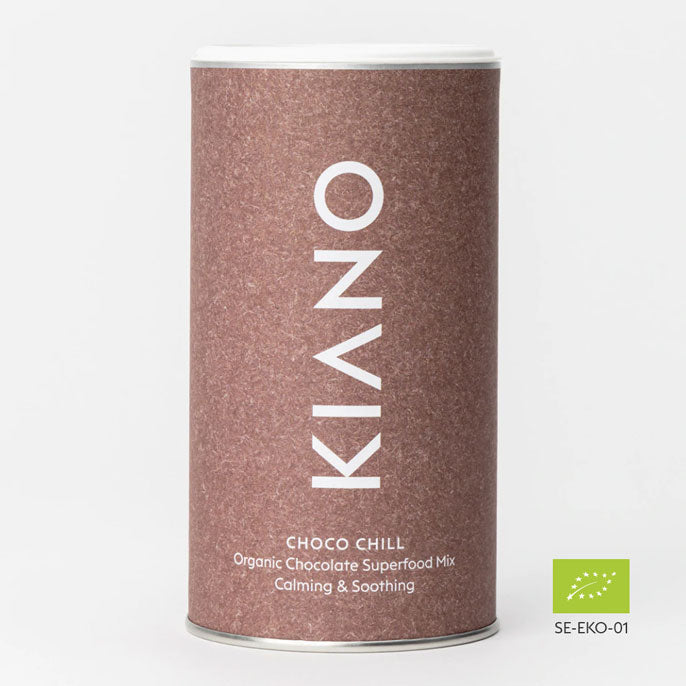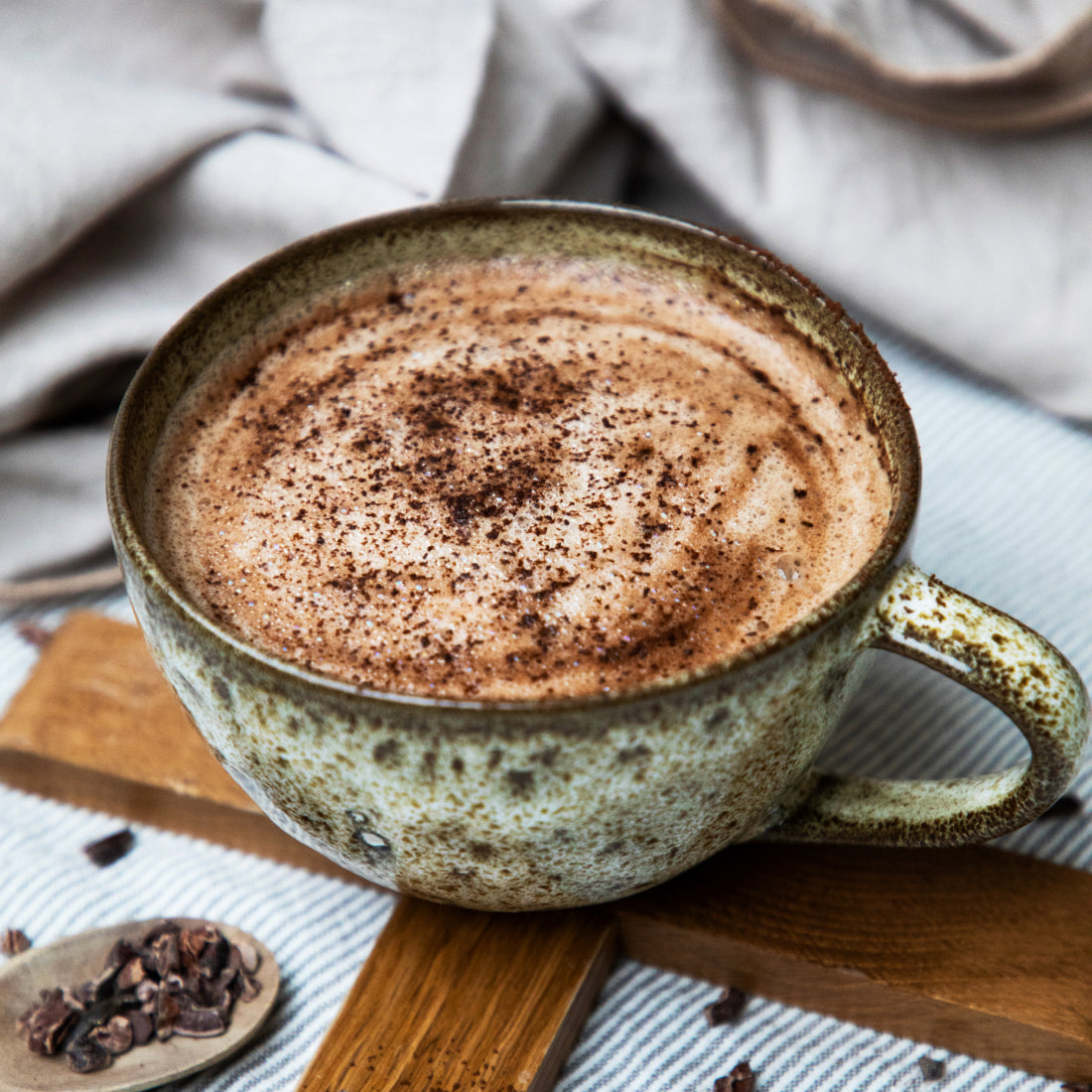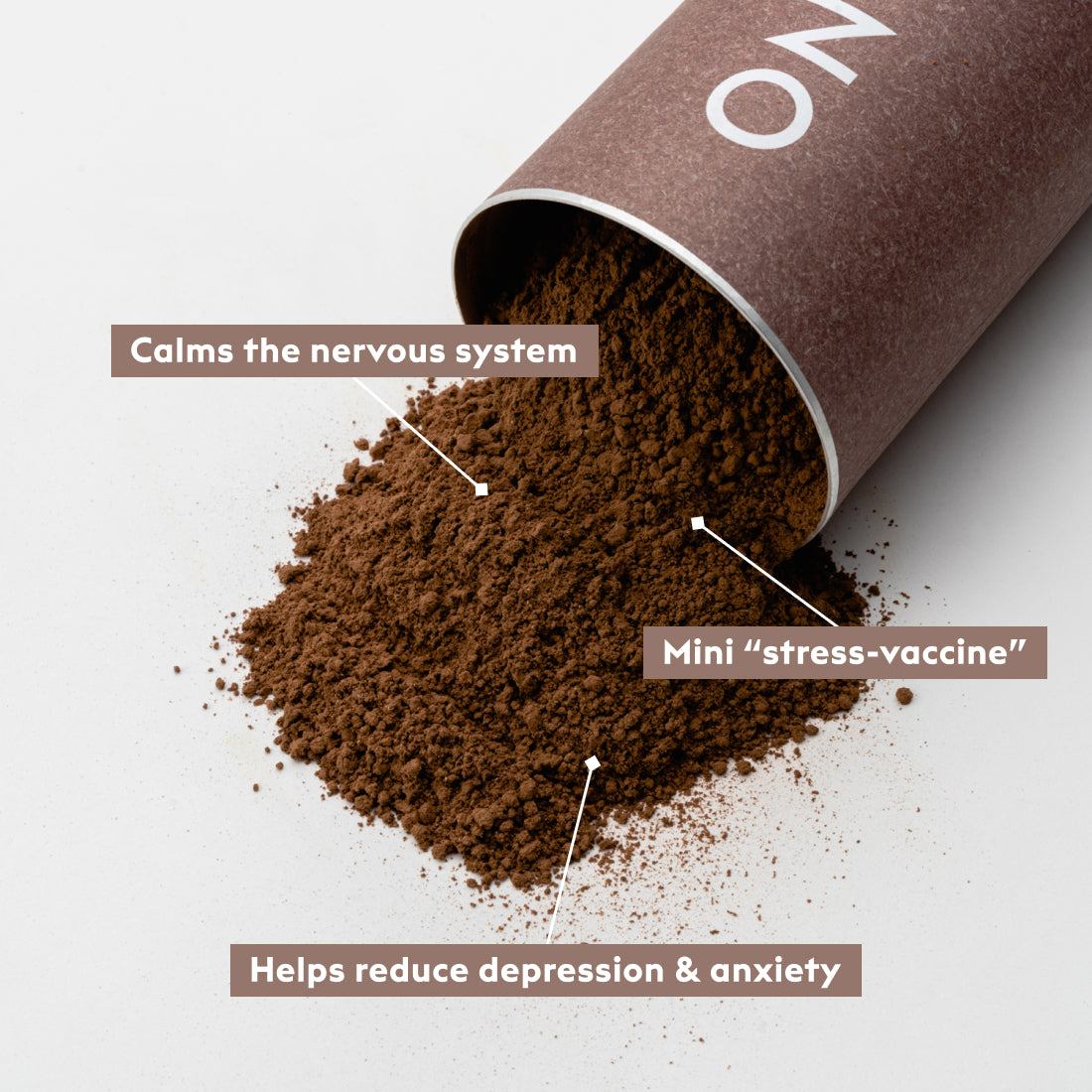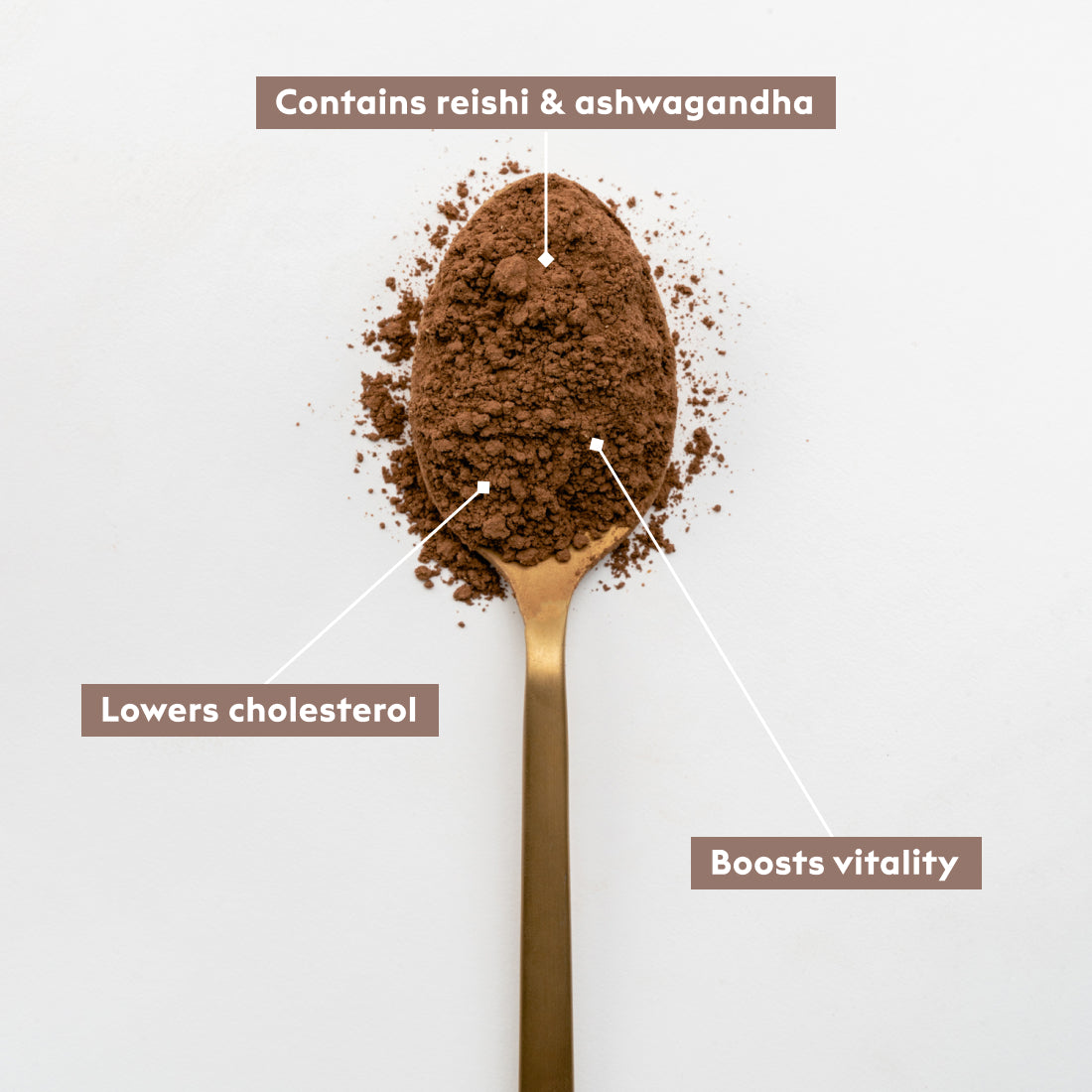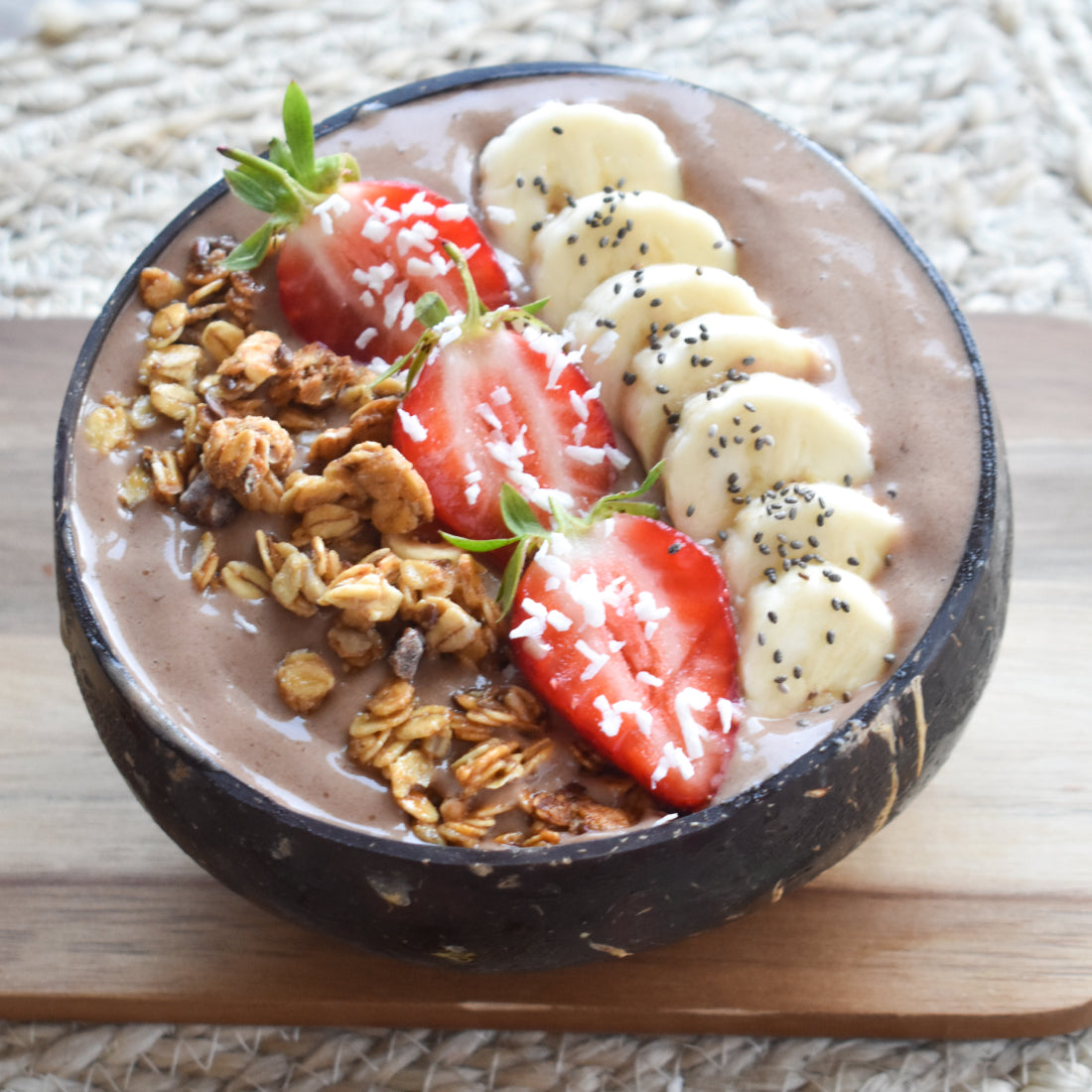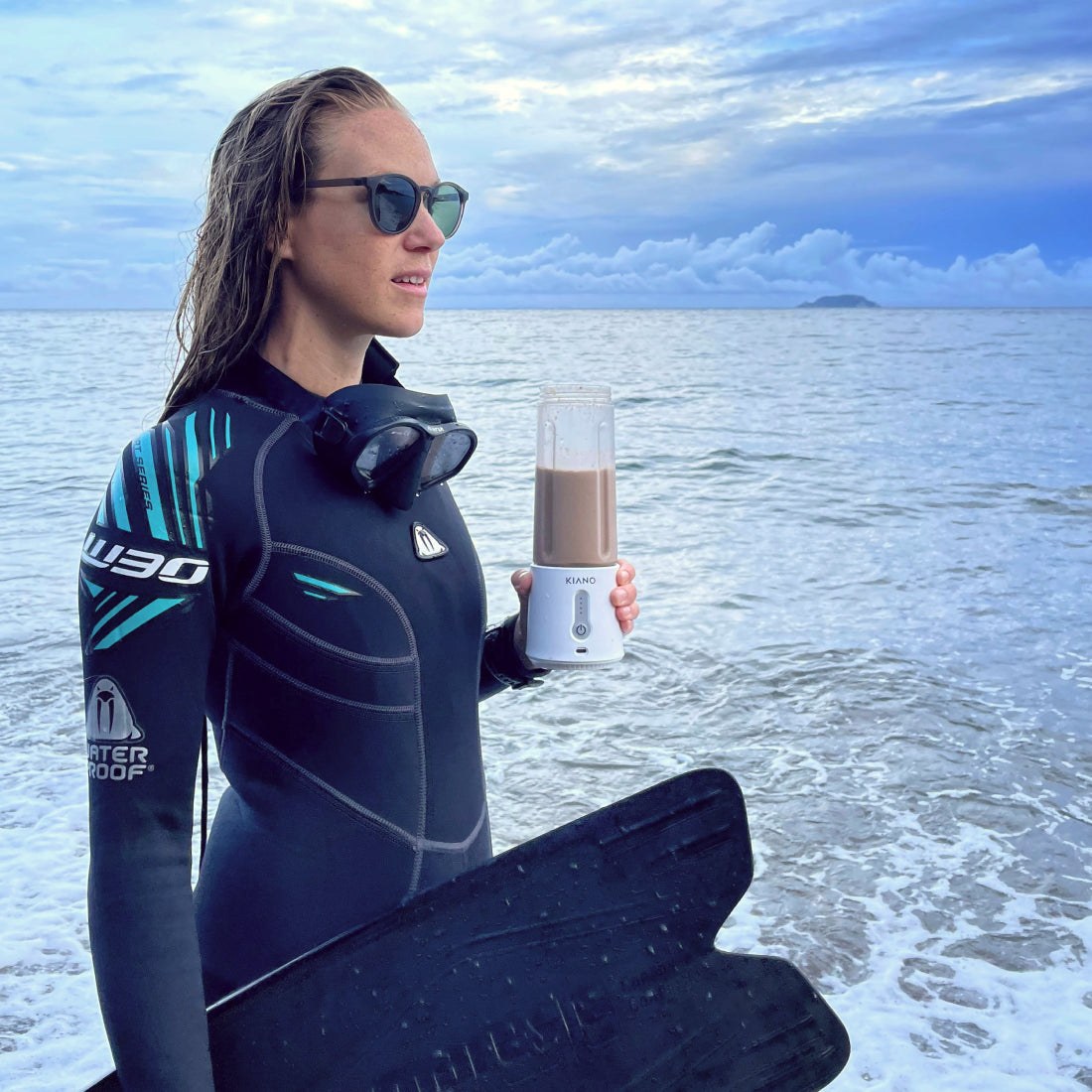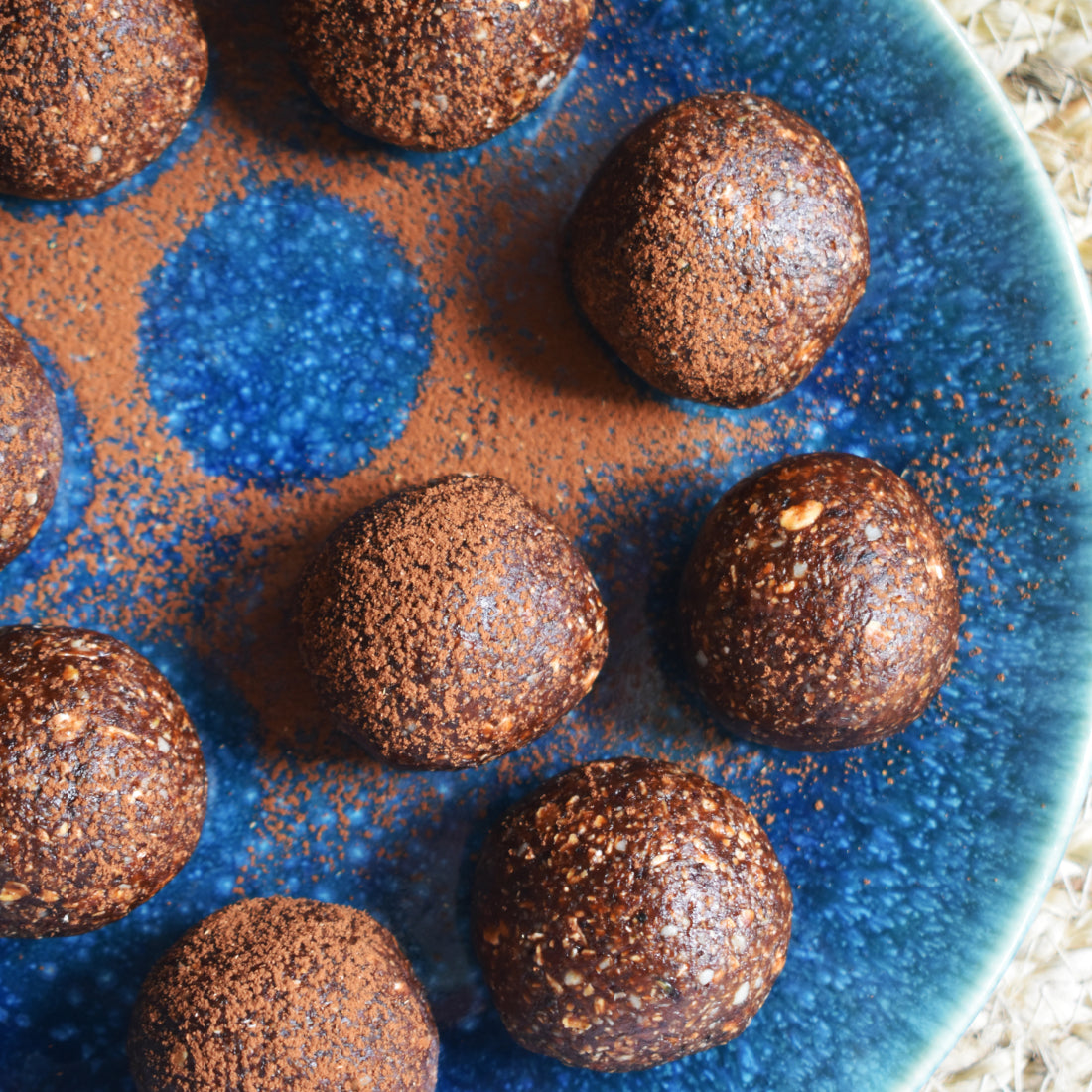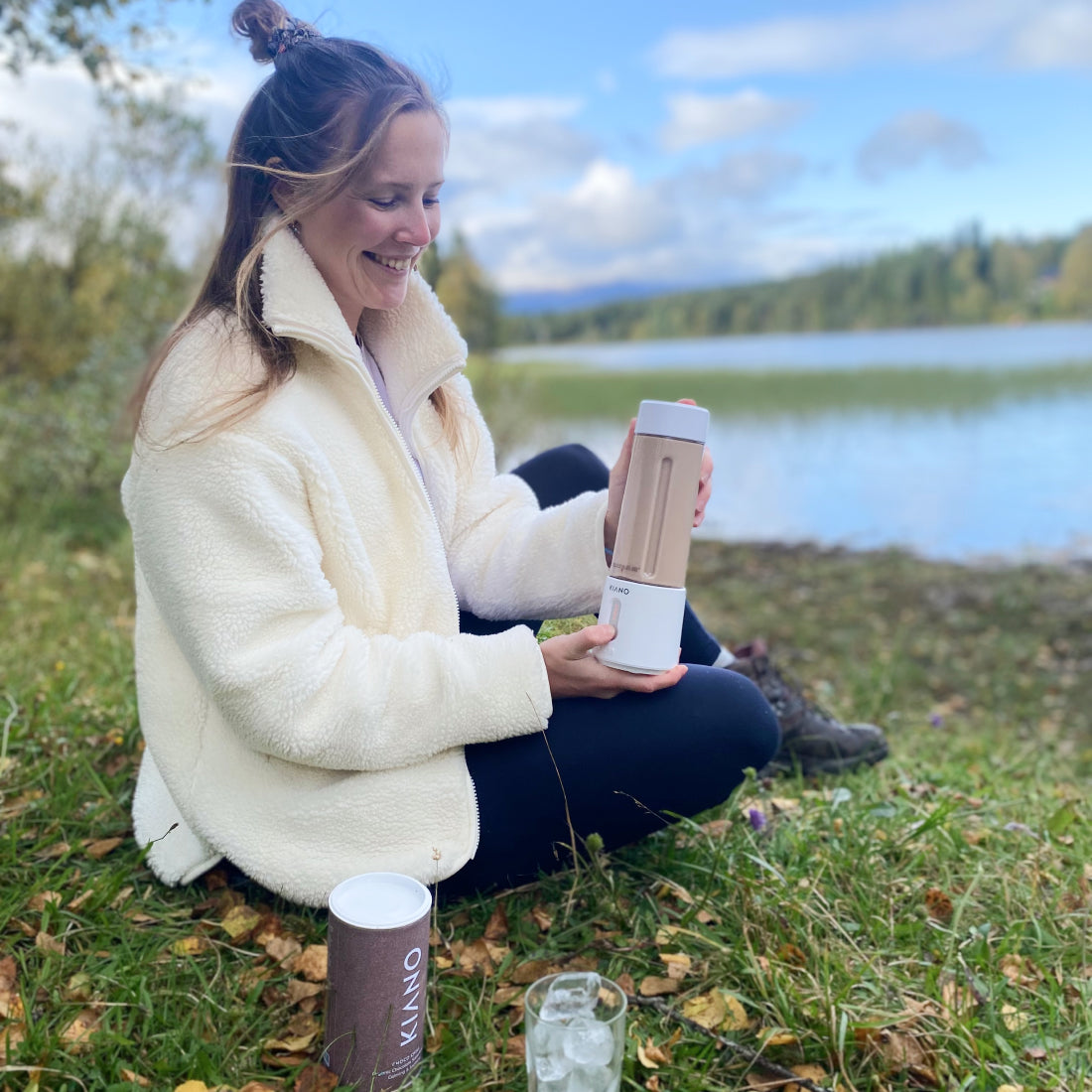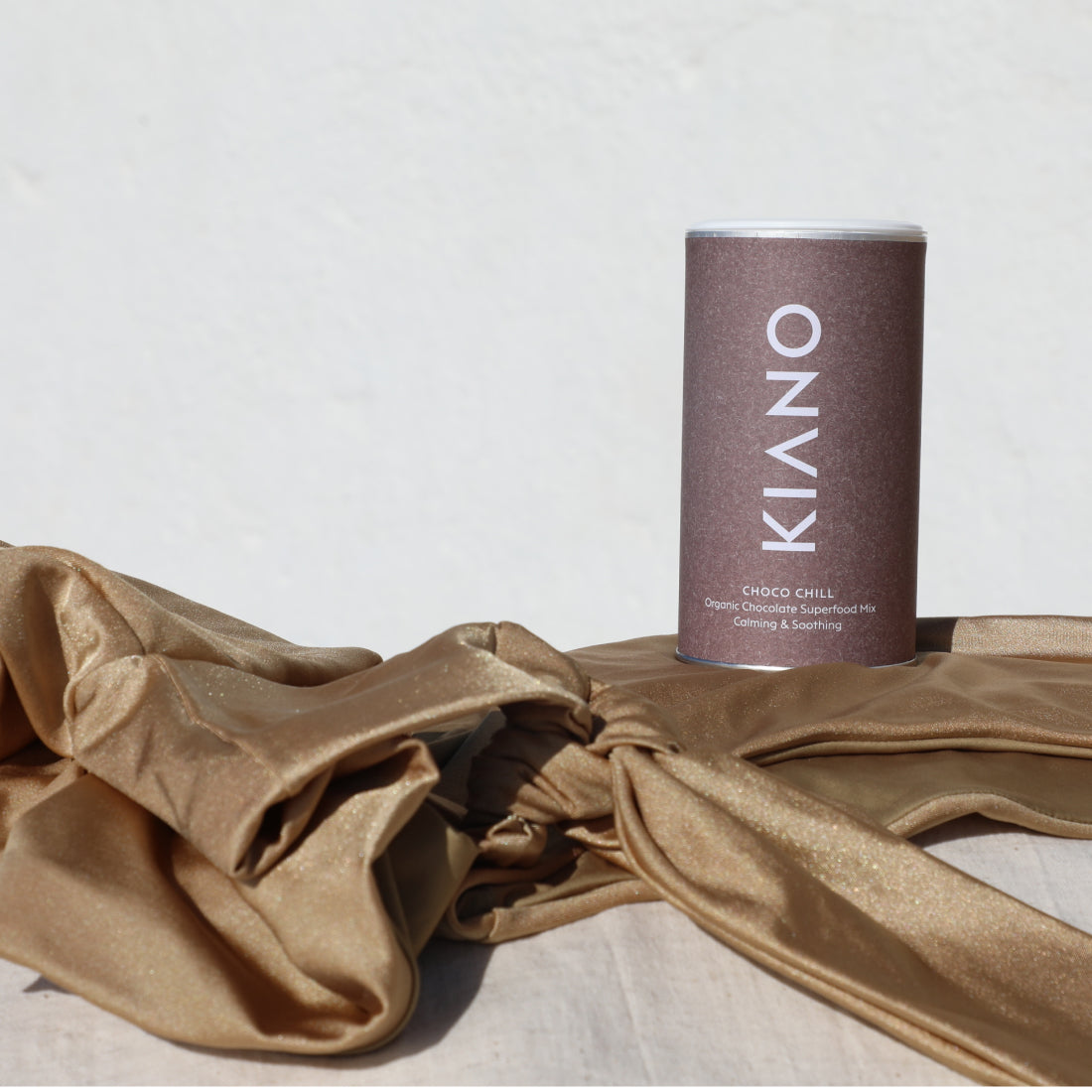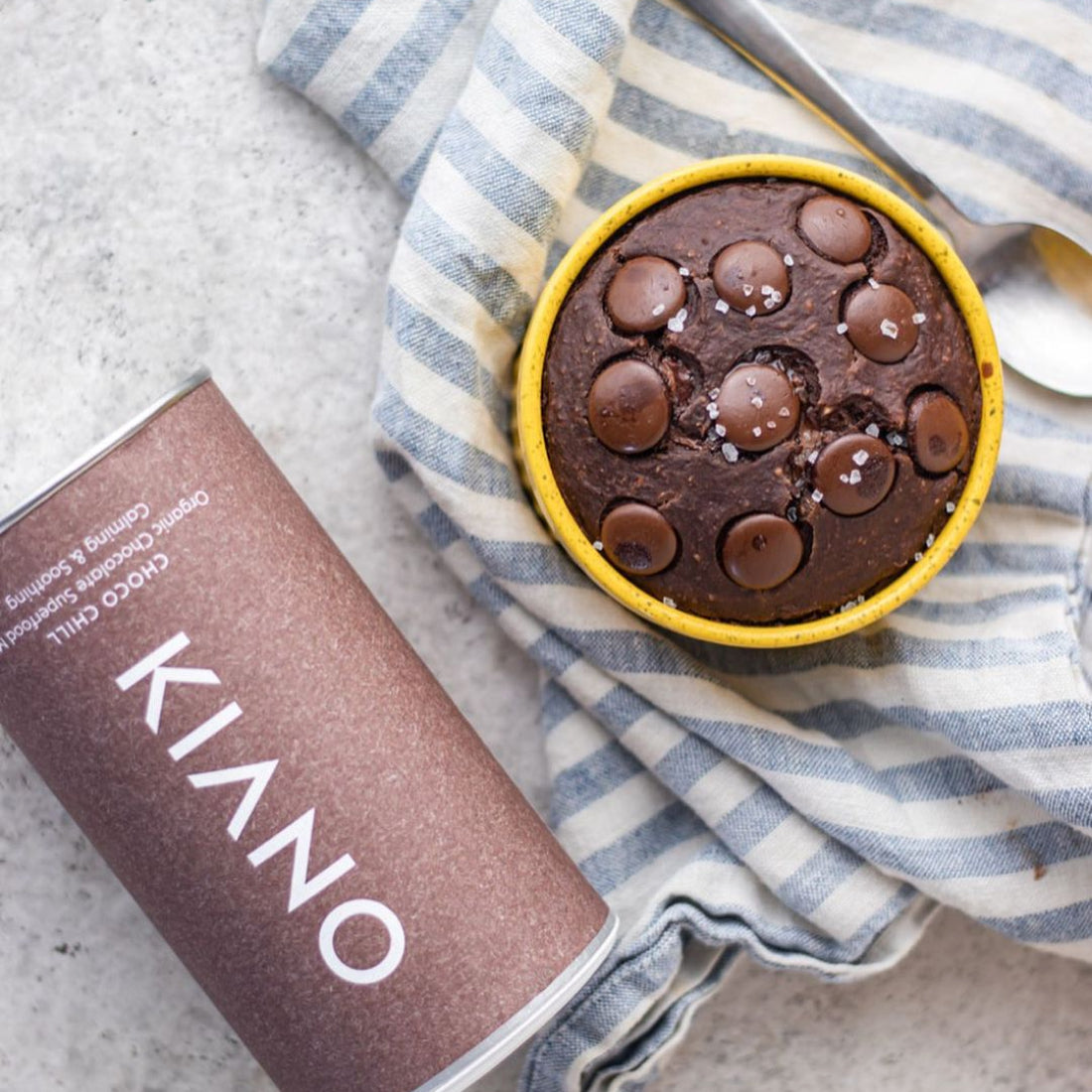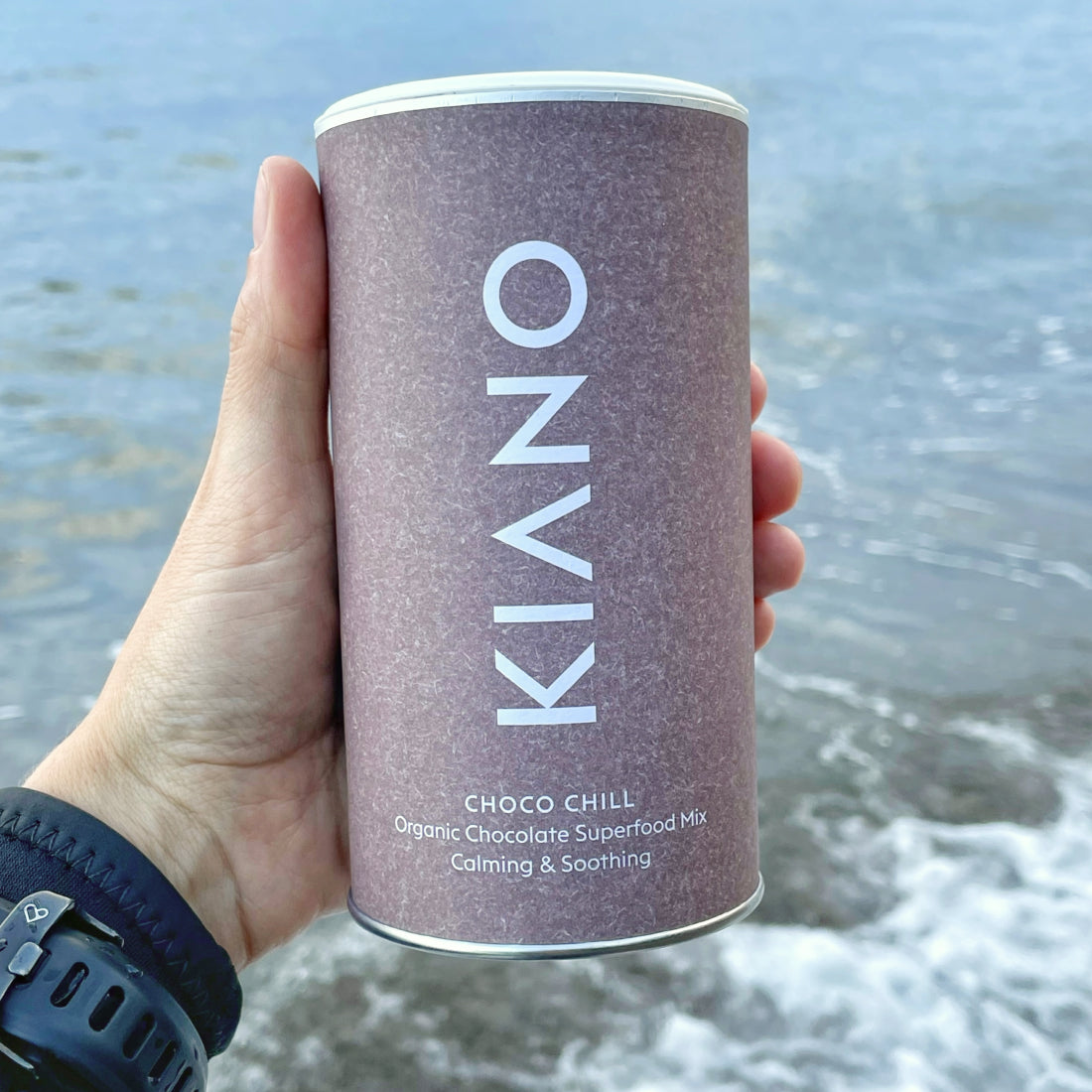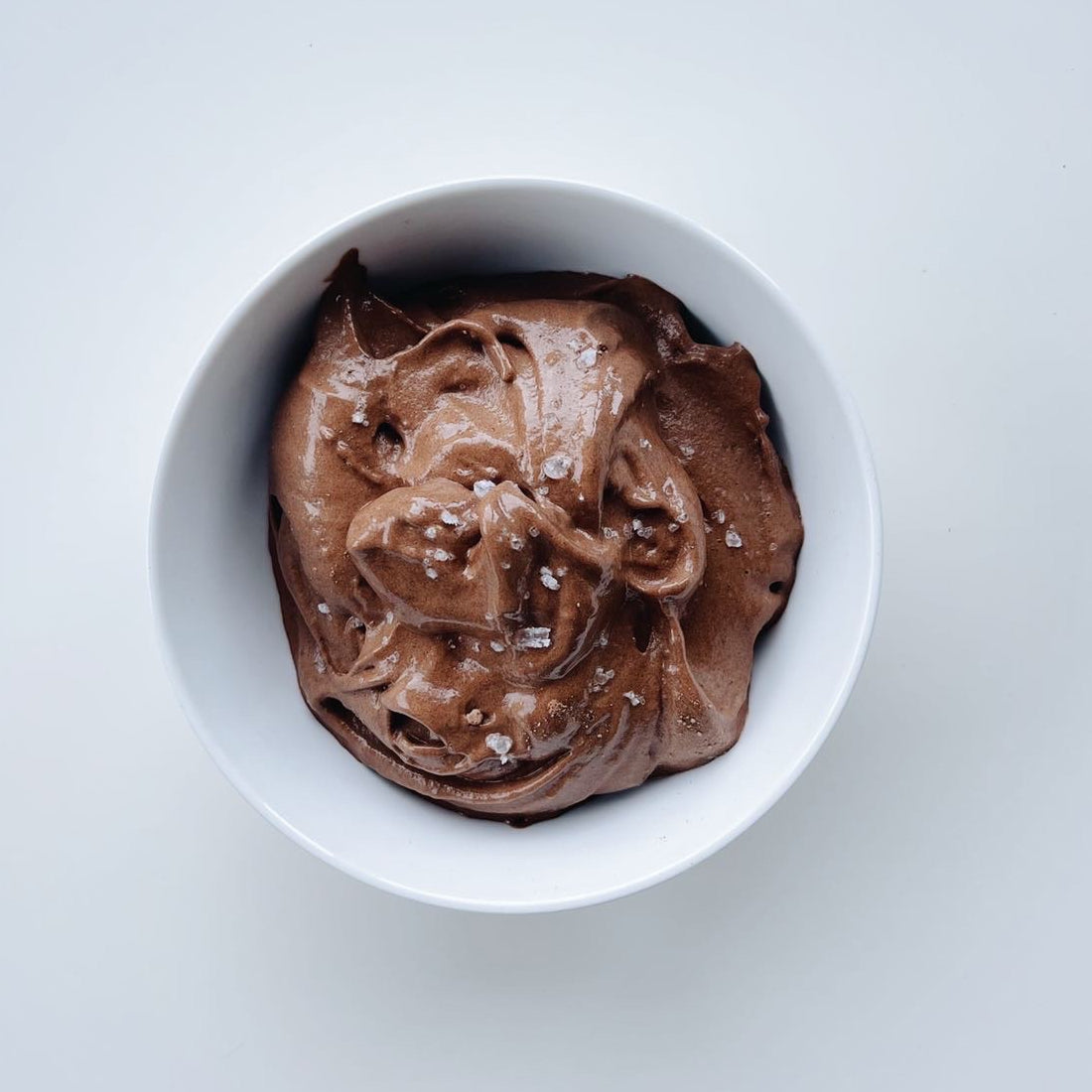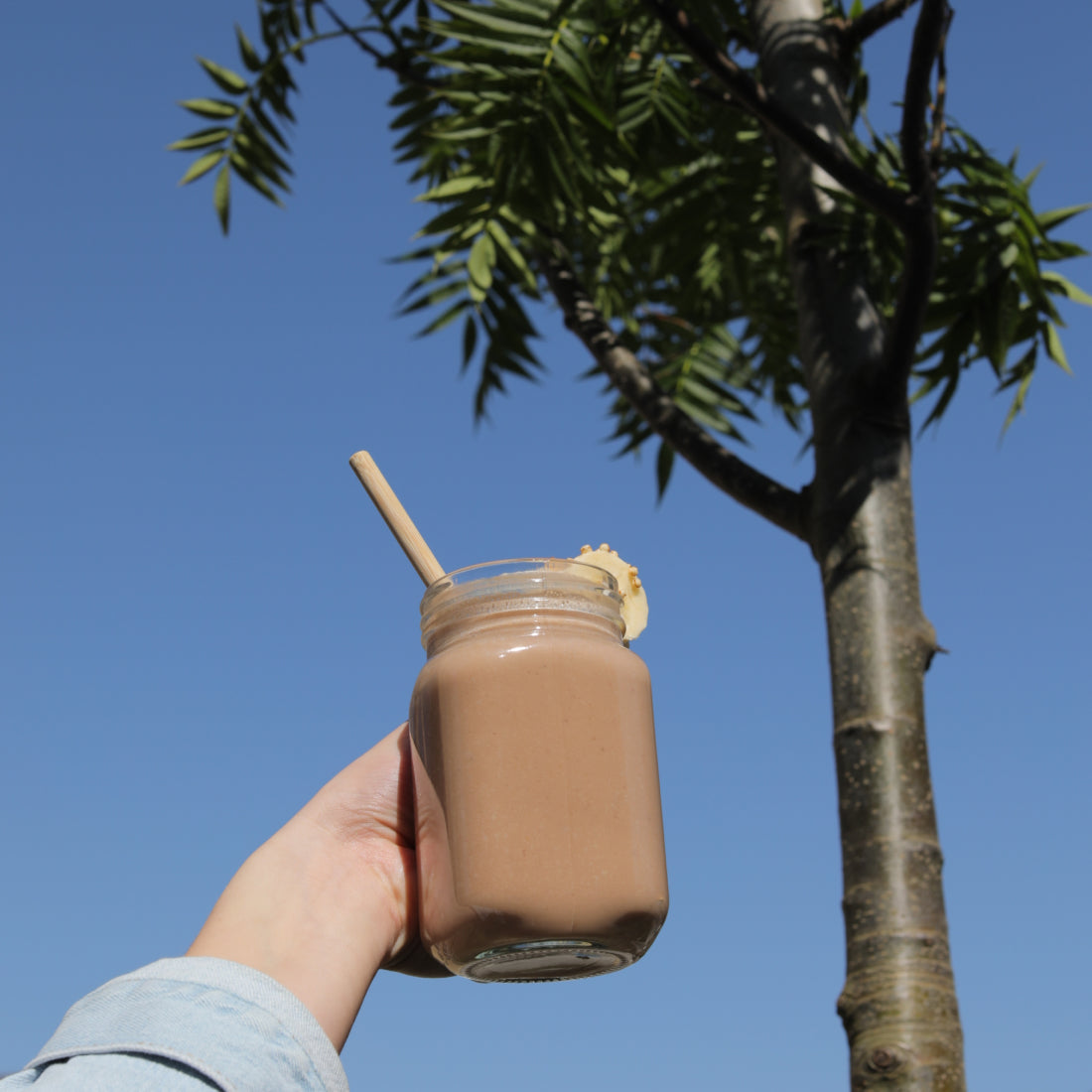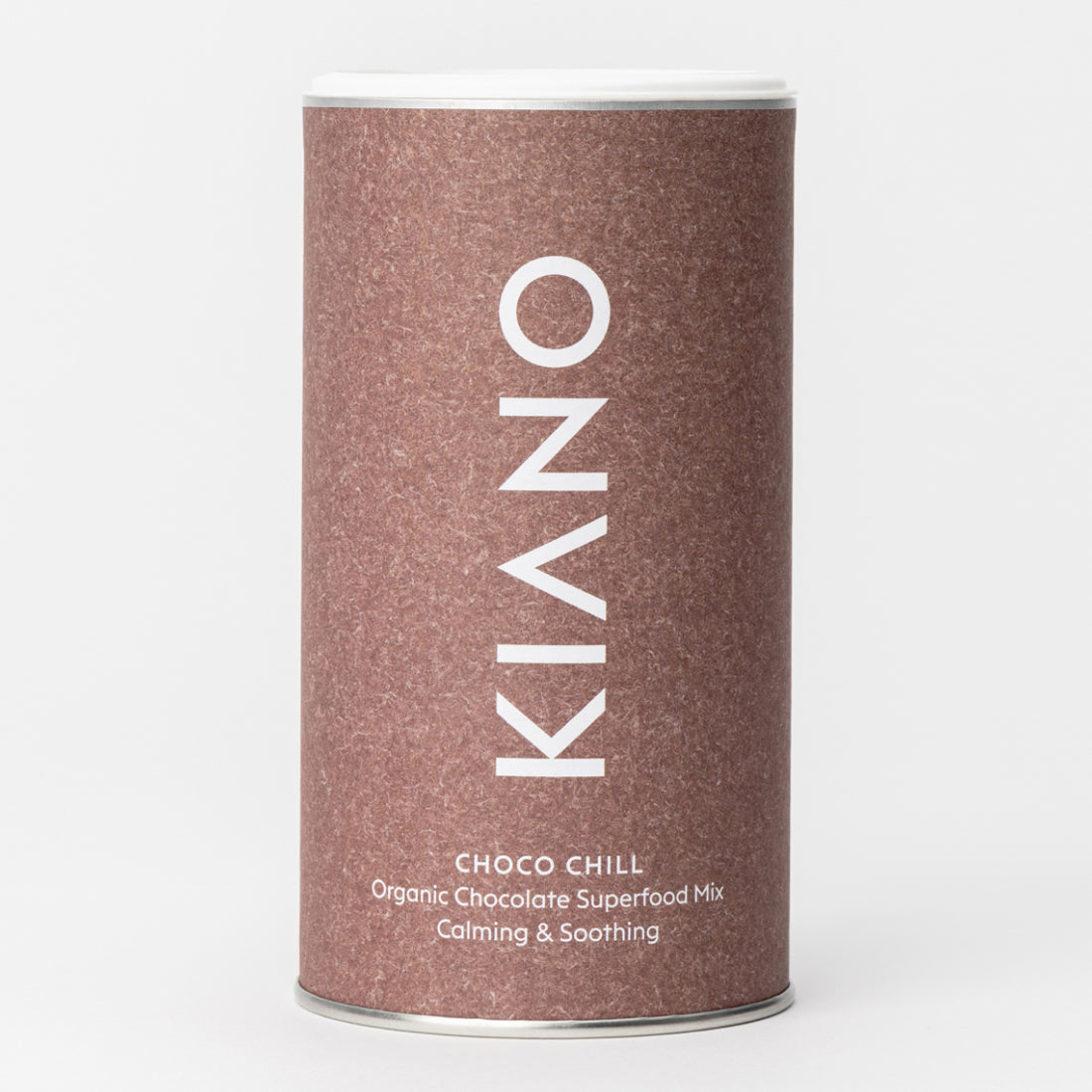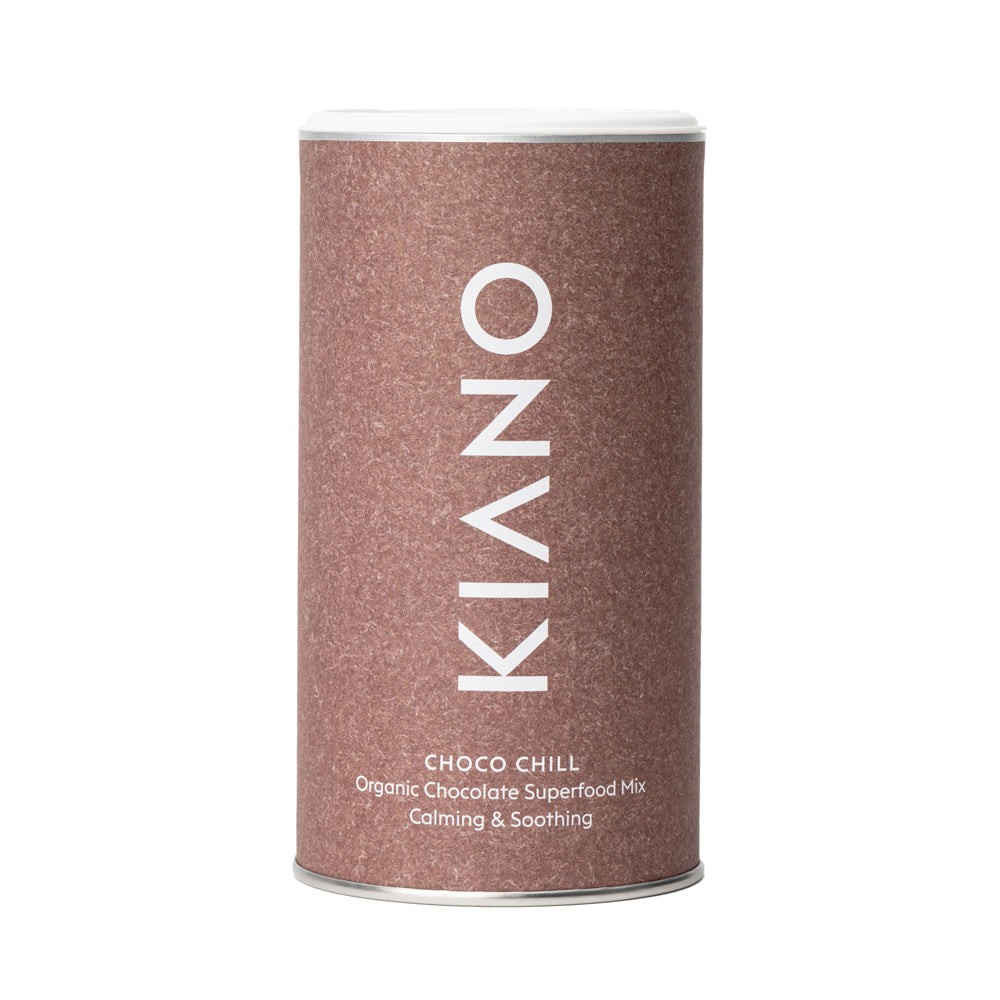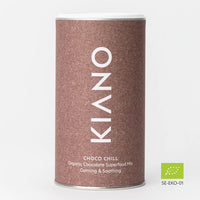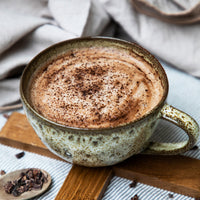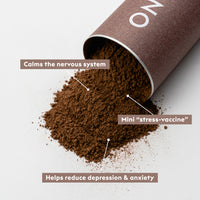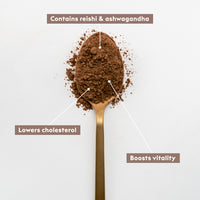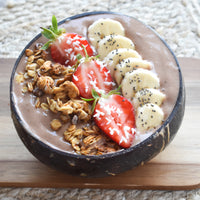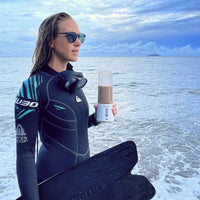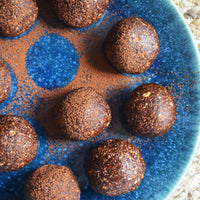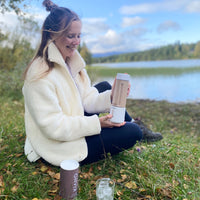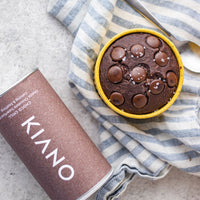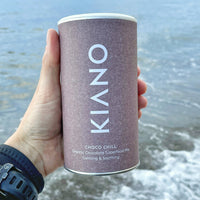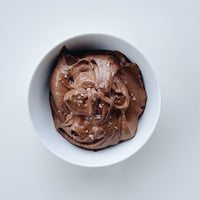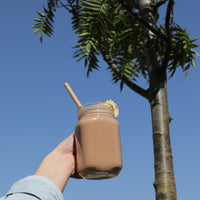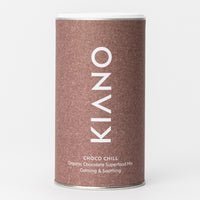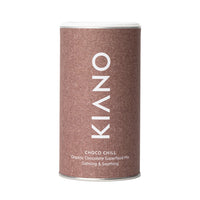 Magic Mushroom Chocolate - Brain Boosting
Choco Chill - Organic Superfood Smoothie Mix, 170g
34 servings
A delicious cacao mix that invites an inner peace and helps the nervous system, mind & body to gently calm down.
Description
Ingredients
How to use
Nutritional information
Boosts the immune system and reduces stress

Includes: chaga, reishi & ashwagandha 

Adaptogens calm nervous system

Mix with plant milk for a hot or iced latte

Supports brain functioning
Chaga*, Ashwagandha*, Reishi*, Cacao*, Date*, Ginger* and Cinnamon*.
Organic EU Certified. We endeavour to partner with organic farms that produce the finest organic ingredients from around the world.
How to use Choco Chill powder mix?

Blend 1 tsp. of Choco Chill powder into plant milk (warm or iced) or into a delicious smoothie. Check out our recipes page here for more ideas.

How much Choco Chill superfood blend should you take daily?

1 serving is 1 tsp. / 5g. You can enjoy up to 3 servings per day to maximise the benefits.
Nutritional values per 100g:
Energy: 1288 kJ / 308 kcal
Fat: 6.3 g
- Saturated: 3.8 g
Carbohydrates: 26 g
- Natural sugars: ** 14 g
Fibres: 38 g
Protein: 18 g
Salt: 0.12 g
Vitamin B2: 0.2 mg / 16%*
Vitamin C: 14 mg / 17%*
Potassium: 2082 mg / 104%*
Phosphorus: 446 mg / 63%*
Calcium: 175 mg / 22%*
Magnesium: 337 mg / 120%*
Iron: 9.1 mg / 65%*
Zinc: 8 mg / 80%*
Selenium: 8.6 ug / 18%*
Manganese: 2.1 mg / 105%*
*Daily Reference Value **From fruits
Would you also like this?
Choco Chill Key Ingredients
Chaga Mushroom
Provides support for your body's nervous system and assists in stress management and immune function
Ashwagandha
This powerful adaptogen boosts brain function, lowers cortisol levels & helps fight symptoms of anxiety & depression.
Reishi
Reishi mushroom has long been known to alleviate anxiety, ease depression, and encourage better sleep.
Cacao
Rich in a phytonutrients and known to improve blood flow to the brain. Cacao also elevates mood.
Any questions we haven't answered?
Ashwagandha is your best friend in stressful times! Ashwagandha is classified as an adaptogen, which means it can effectively help your body to manage stress. This superfood contains multiple beneficial minerals for your body and brain and can lower your cortisol and blood sugar levels, boost brain function and help fight symptoms of depression and anxiety.
Adaptogens are the pharmaceuticals provided by our Mother Earth! They work by helping your body to counteract and manage stress. Stress causes real physical changes in your body and can harm the endocrine, neurological and immune system. By adding adaptogens to your diet, you receive stimulating properties that help counteract those harmful effects on your inner systems.
Yes, it is totally safe to consume Choco Chill anytime during the day. While one of the benefits of ashwagandha is better sleep, it won't leave you feeling drowsy. It helps to relax your immune system but does not make you sleepy.
While we consider it to be safe, we appreciate that each and every person reacts differently to various foods, plants and ingredients, especially during pregnancy.
We therefore recommend that you consult with your doctor first before buying this product - especially if you have nutritional concerns or allergies.
We recommend not to give this to children due to this mix containing adaptogens.

Our kid-friendly mixes (without adaptogens) are:
We fill our cans by weight and not volume, which means that the cans are not filled to the top. 
Depending on the weight, the cans will be filled to different levels. The cans are also higher in height than the fill level due to the fact that the machinery used to fill them up needs some extra space to be able to fill effectively. 
Also, we don't use any artificial filler or emulsifier ingredients to bulk the powders up, as the intended product is to be pure and clean (and more bioavailable for your body). The amount of grams you receive will always correspond to the total amount of serving sizes listed on the back of each product.