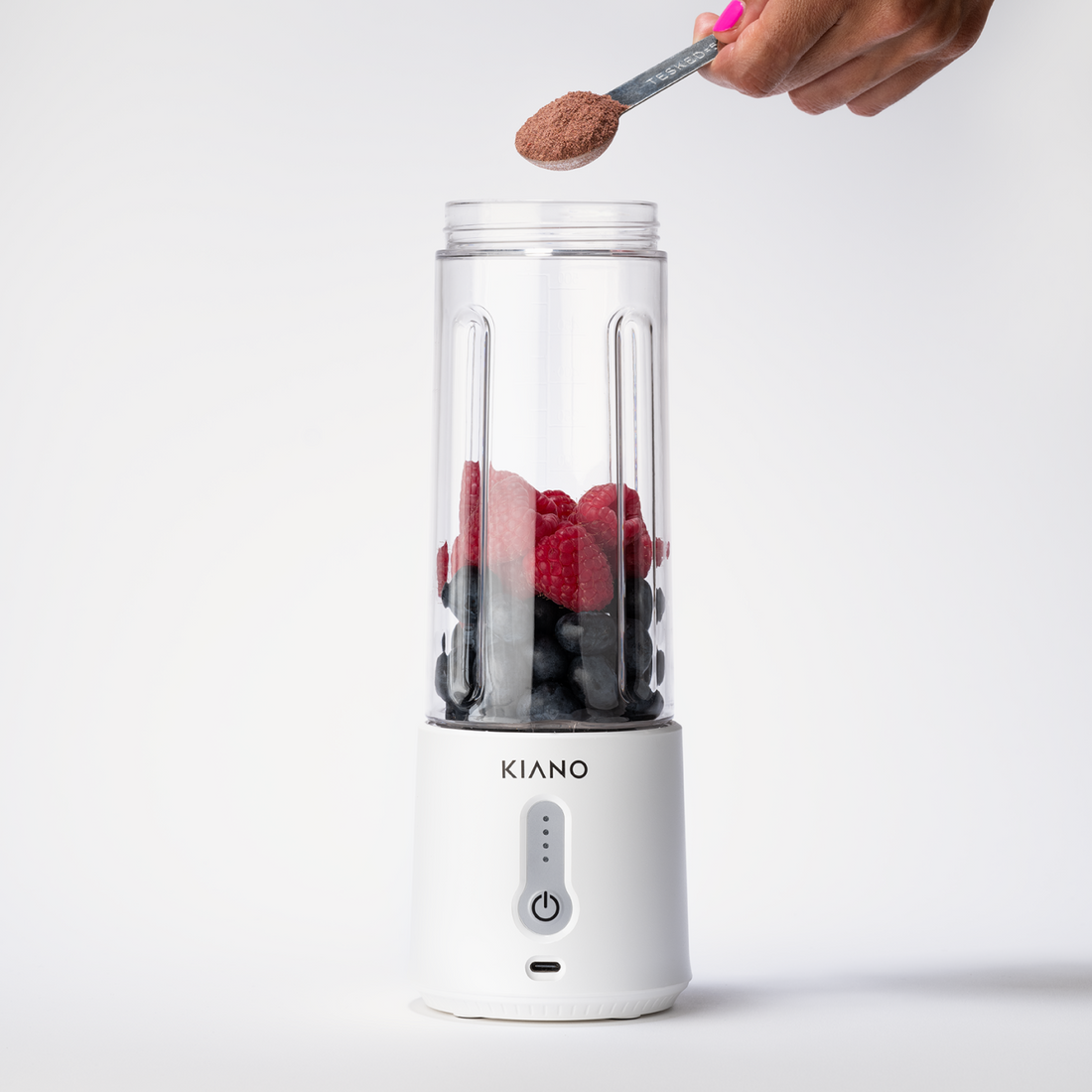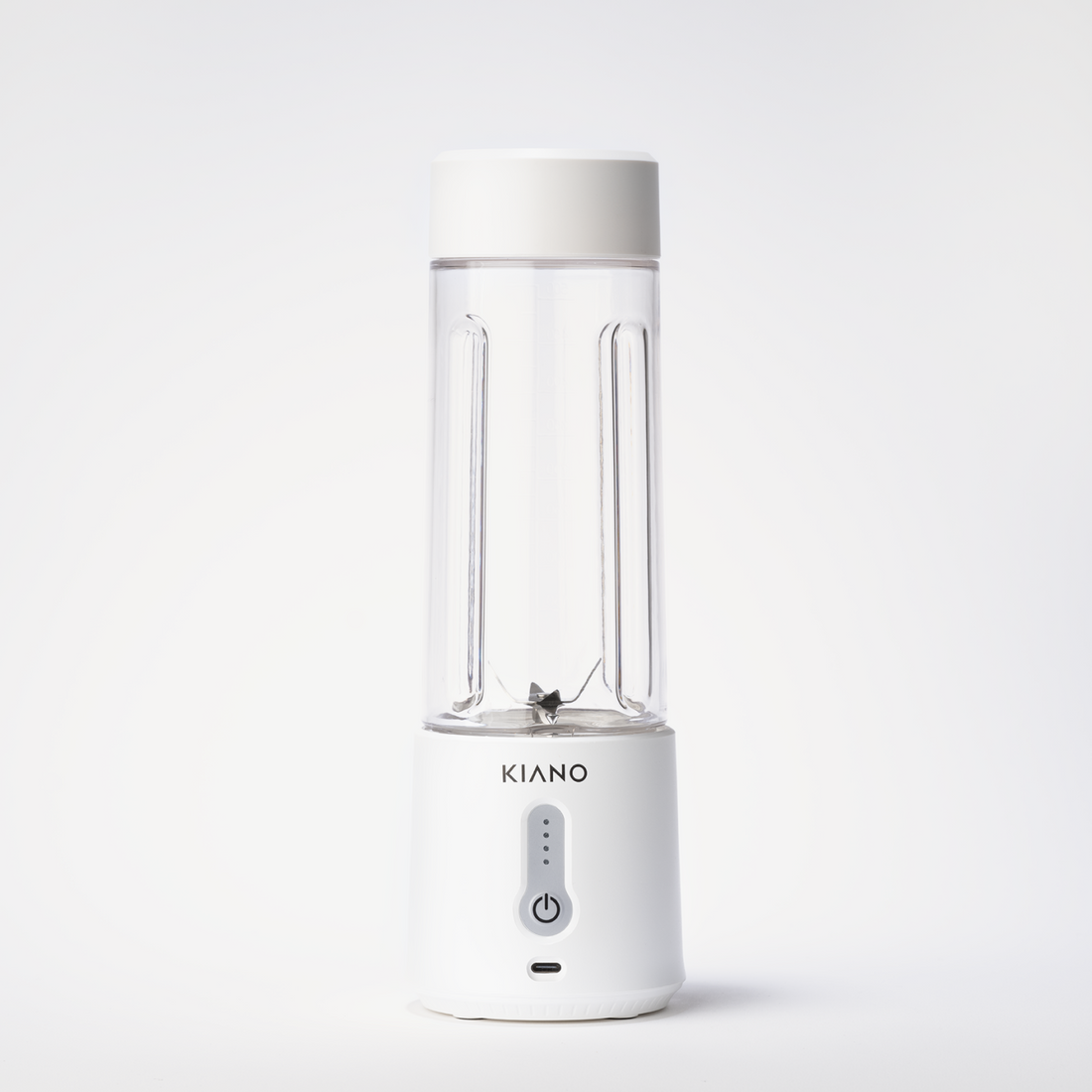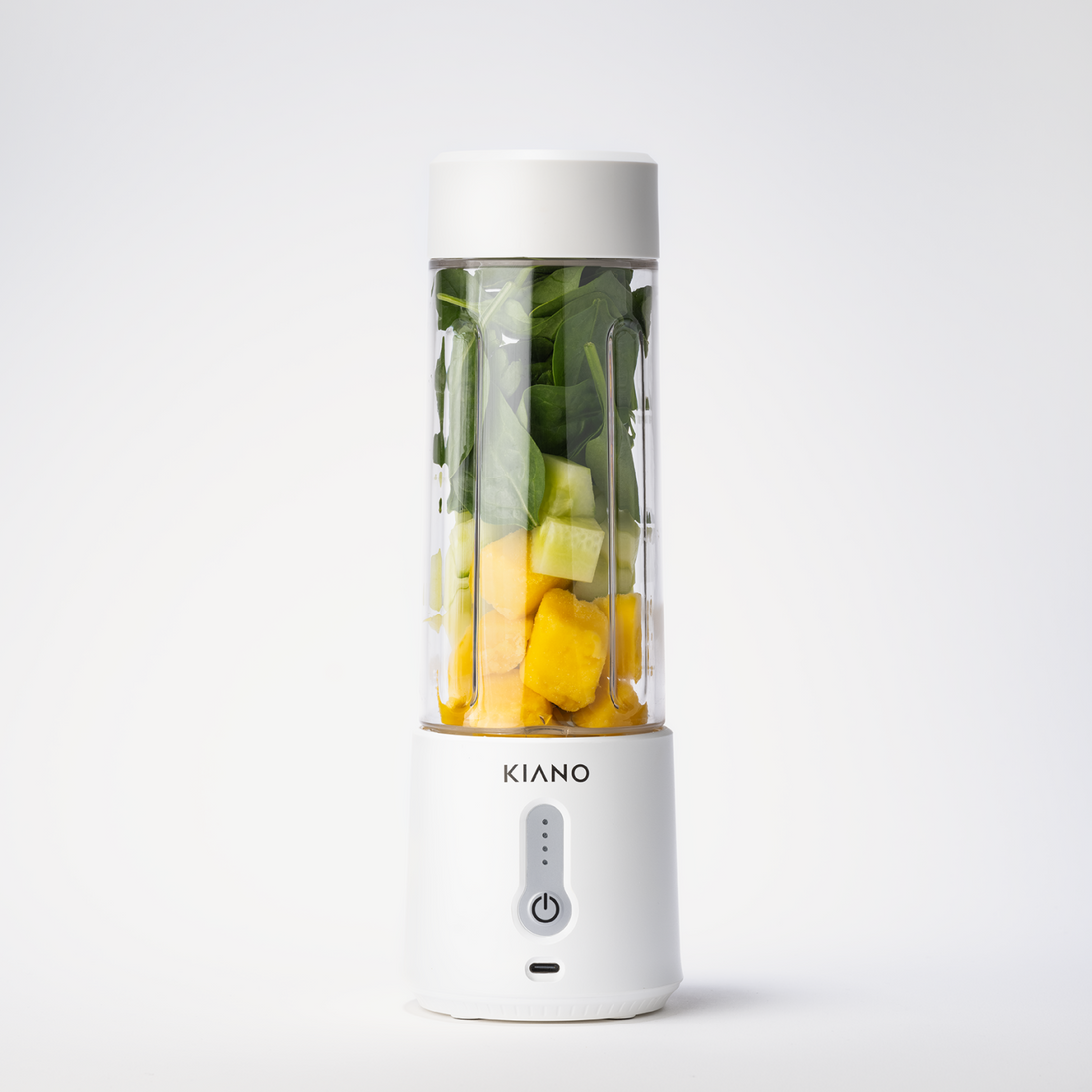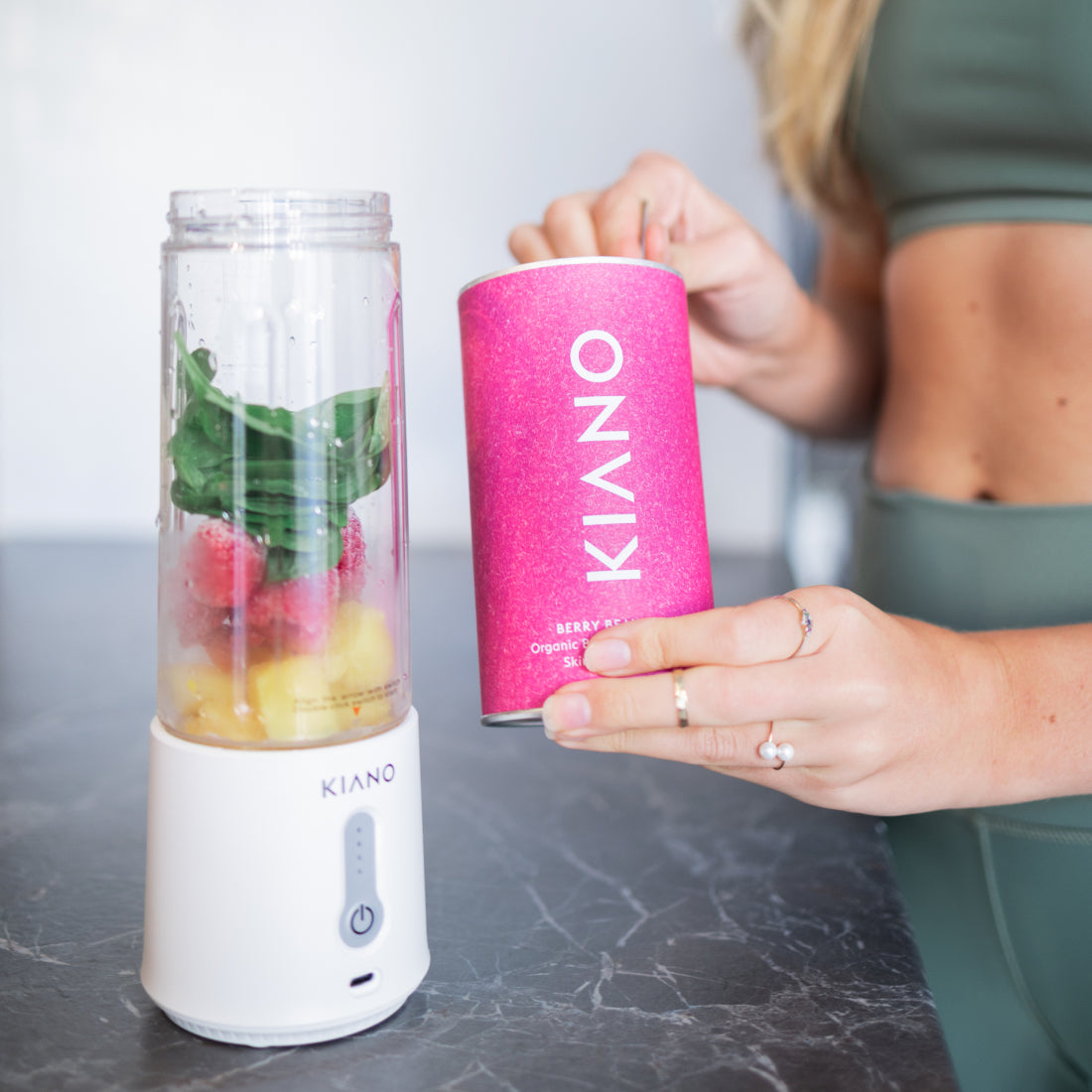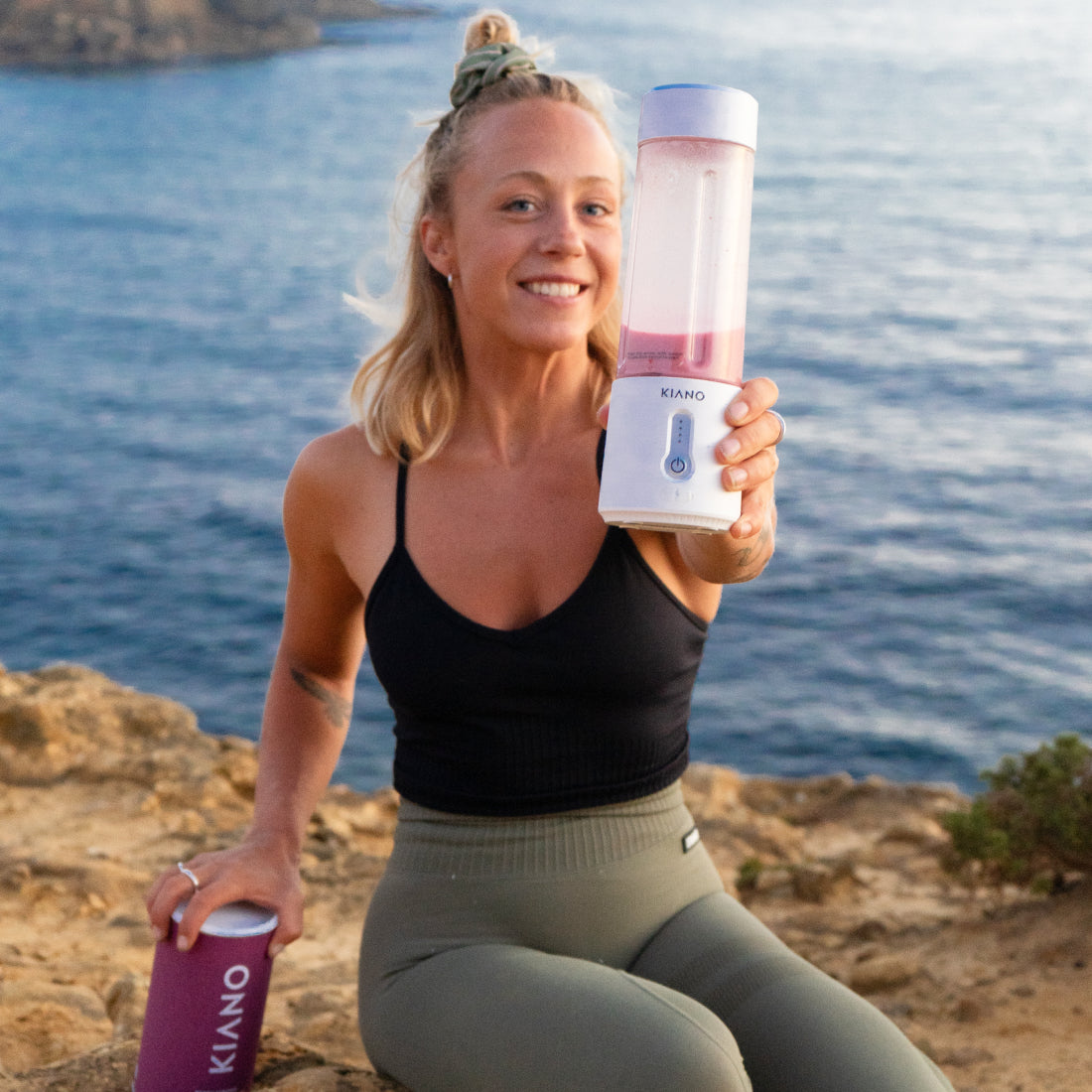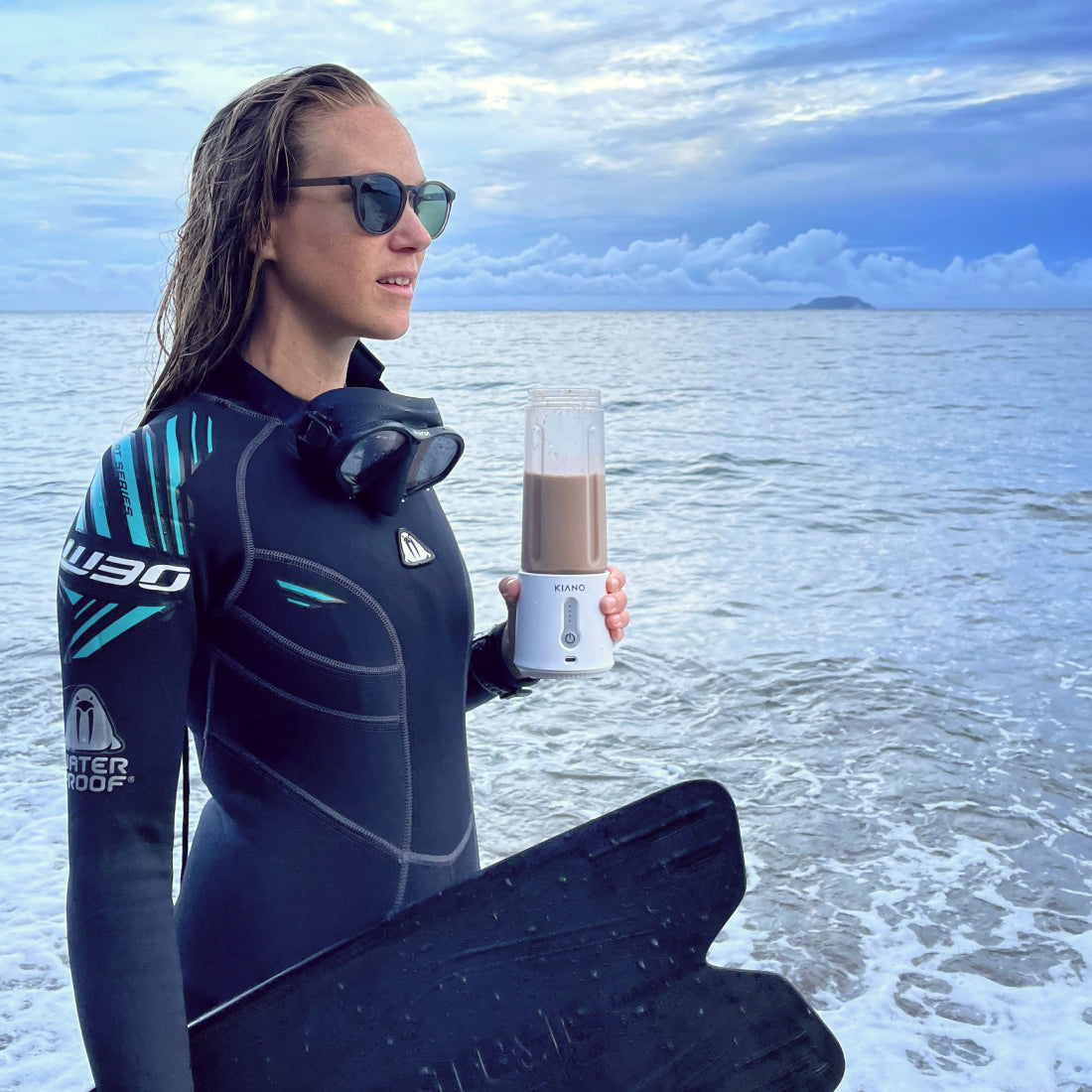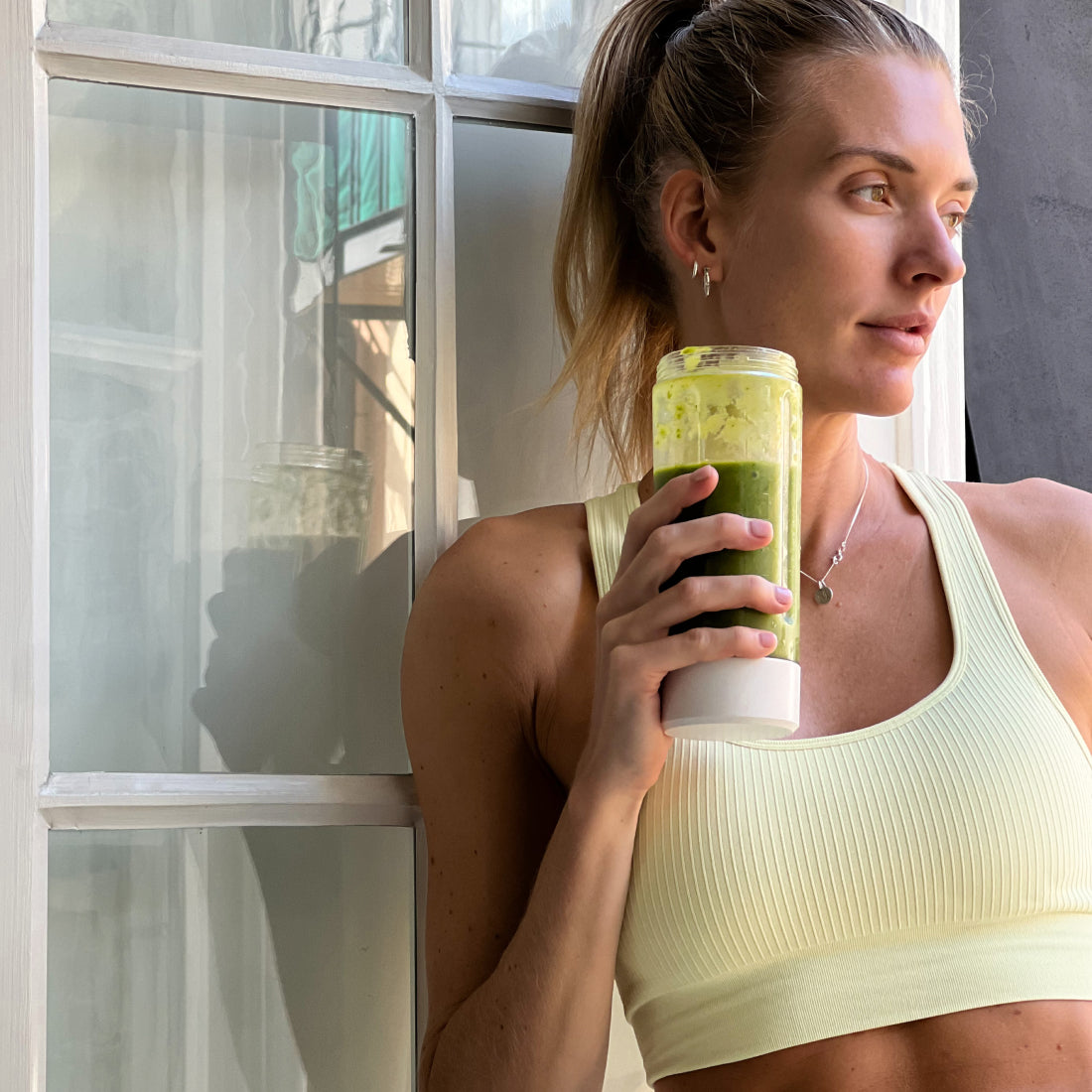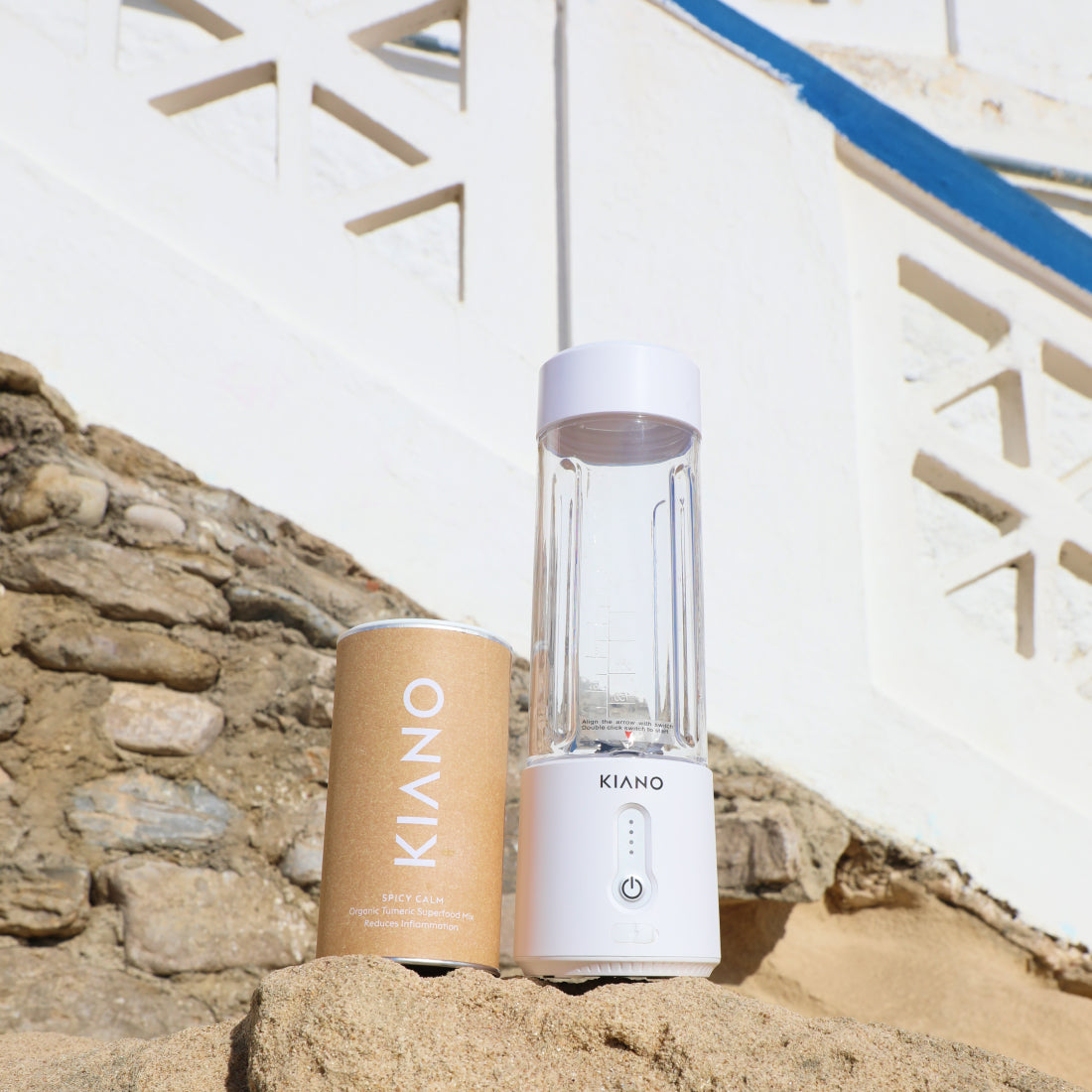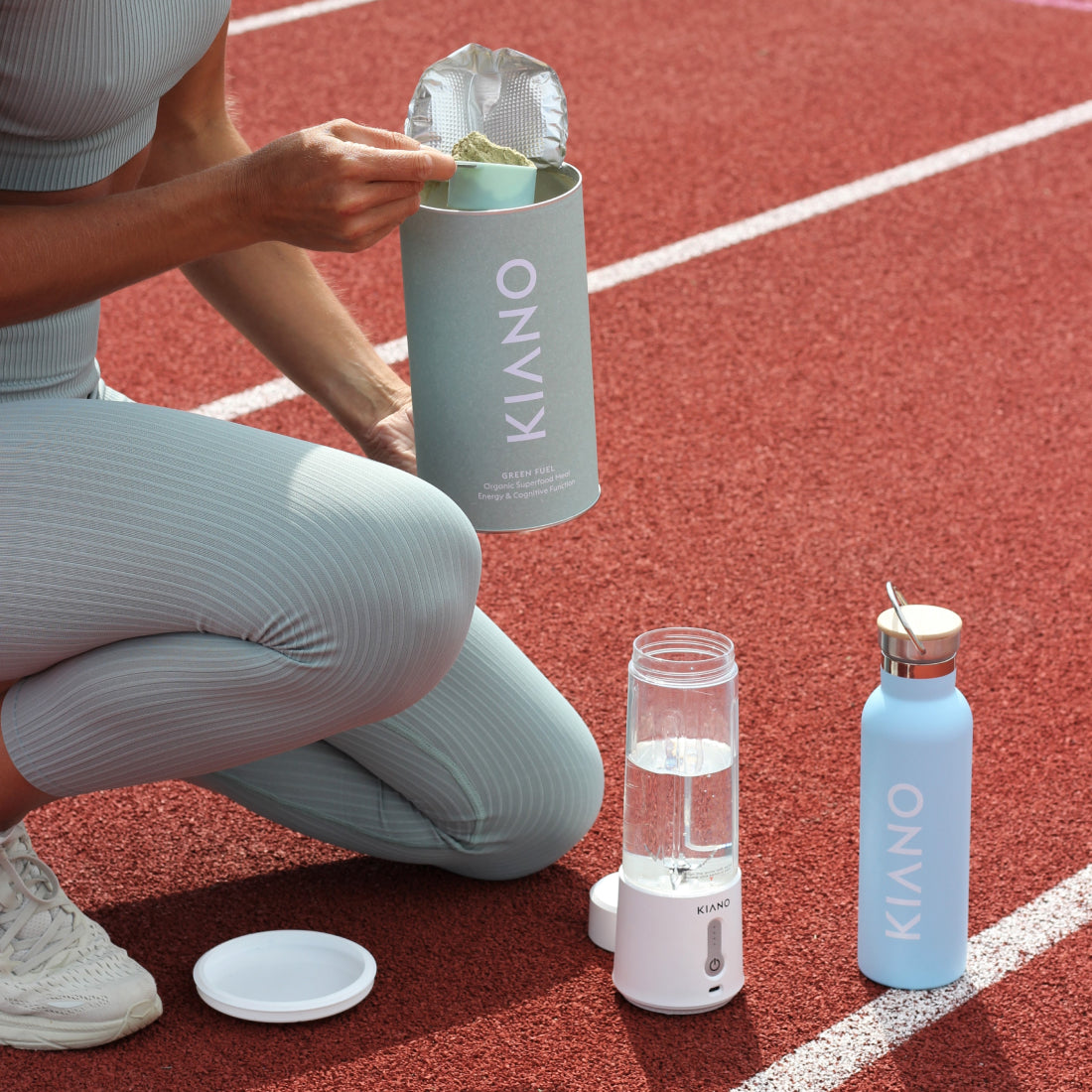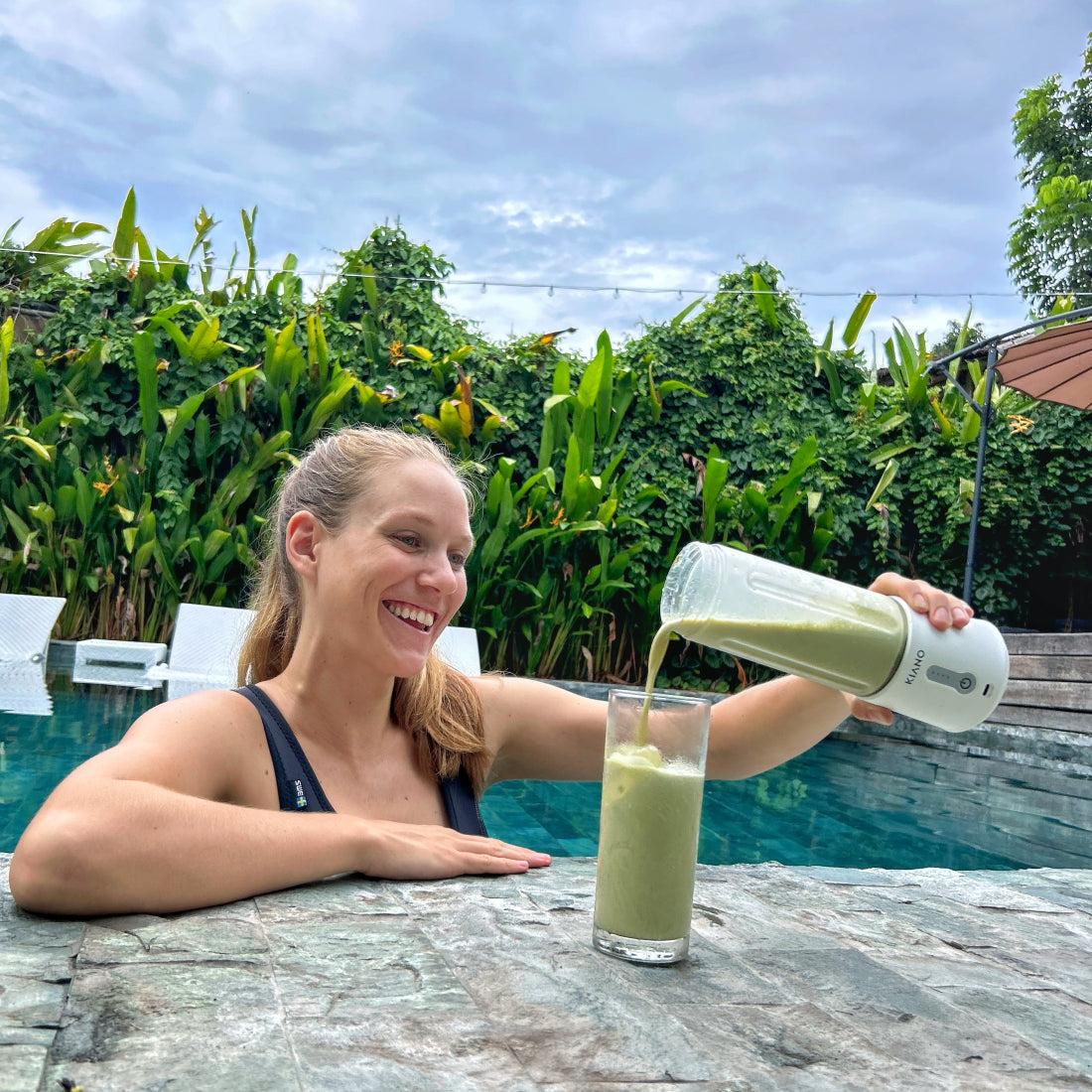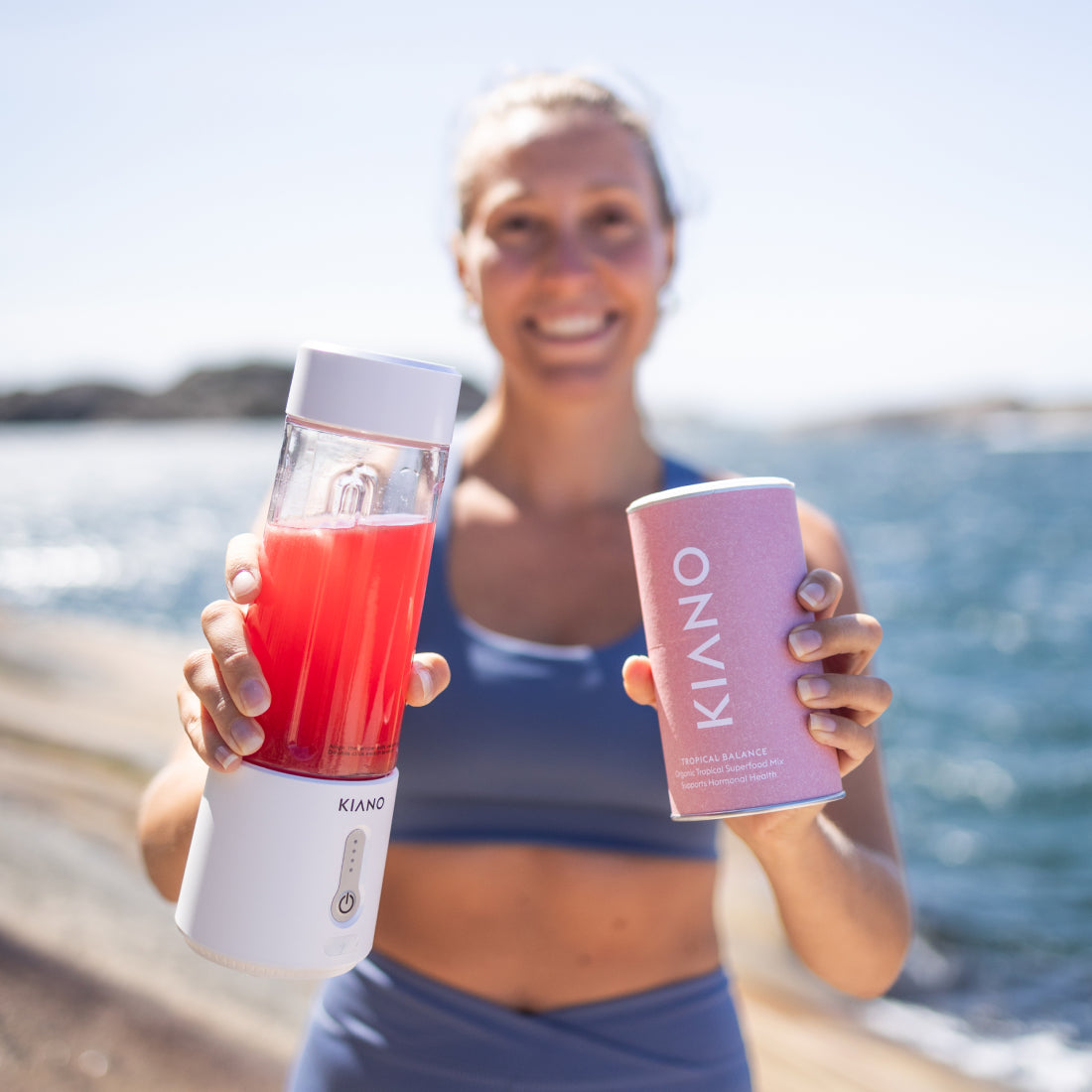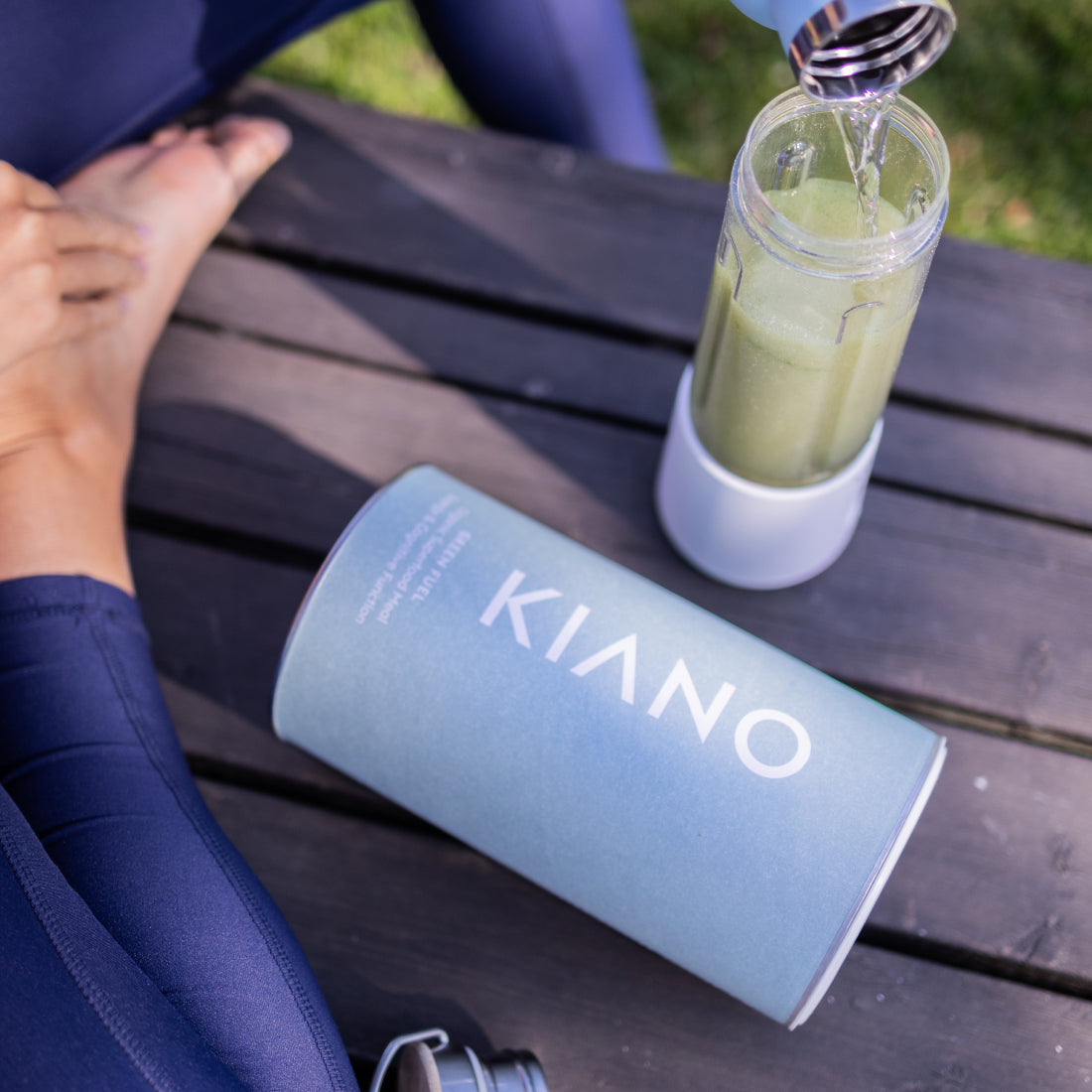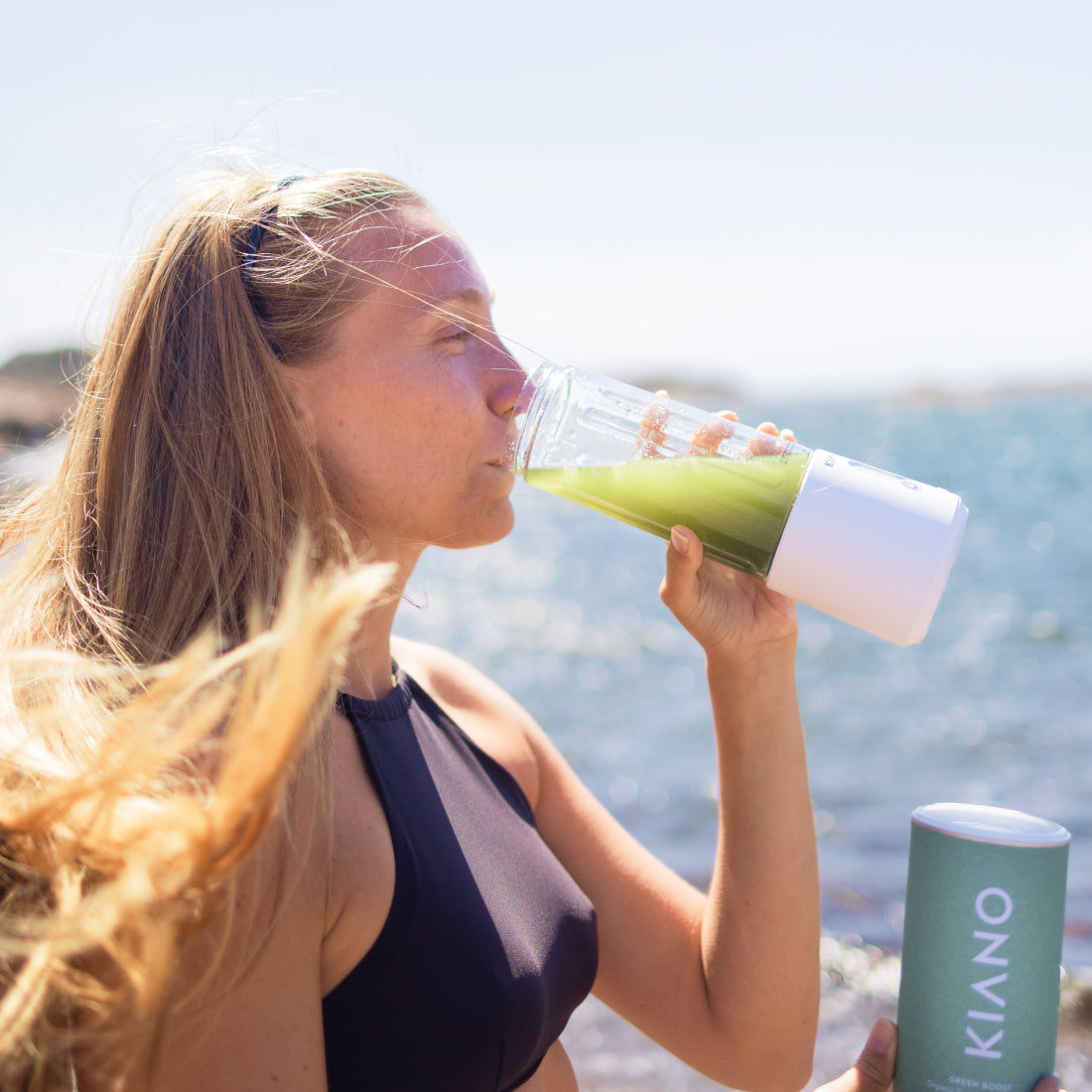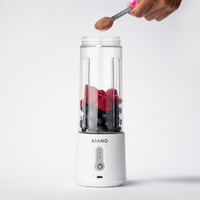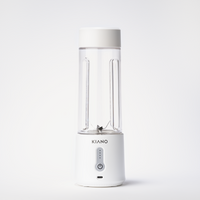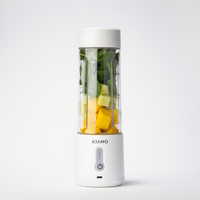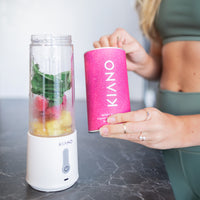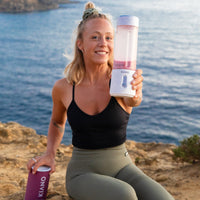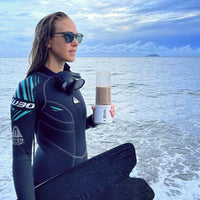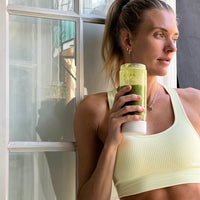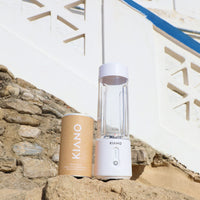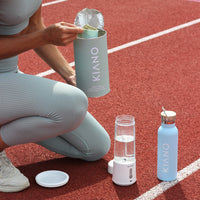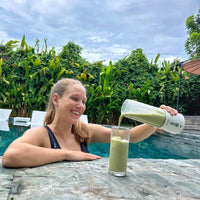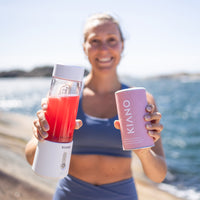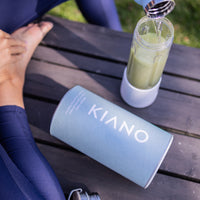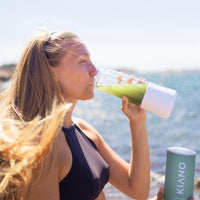 The KIANO portable blender is here! 


Drink straight from the blender & enjoy delicious drinks on-the-go
Powerful motor blends small pieces of ice, small sized frozen fruits, nuts & seeds!
Large 500mL capacity (16.9 fl oz)
BPA-Free & Phthalate-Free
Comes with a USB Rechargeable cable
One charge lasts for up to 15 blends
Self cleaning! Add water and a drop of detergent & turn it on
Water-resistant for peace of mind
Scandinavian, simplistic design

18 000 rpm
150 W
Blends smoothies, drinks, sauces, dips and foods!

Our blender has a large, lightweight capacity and powerful motor speed - it's the perfect accessory to take with you when you're on the go! With a scandinavian design, it's a device that you'll be proud to whip out of your gym bag or simply have sitting on your kitchen bench.
Fulfil your smoothie dreams! This blender can blend frozen fruit, ice, nuts and seeds, along with your favourite KIANO superfood or protein powder. The portable convenience makes it easy to use after a workout at the gym or a breakfast smoothie on the run!
With a USB charging cable included for worldwide use, as well as water-resistant protection and easy cleaning capabilities, it'll be the most convenient meal you'll have in your day!