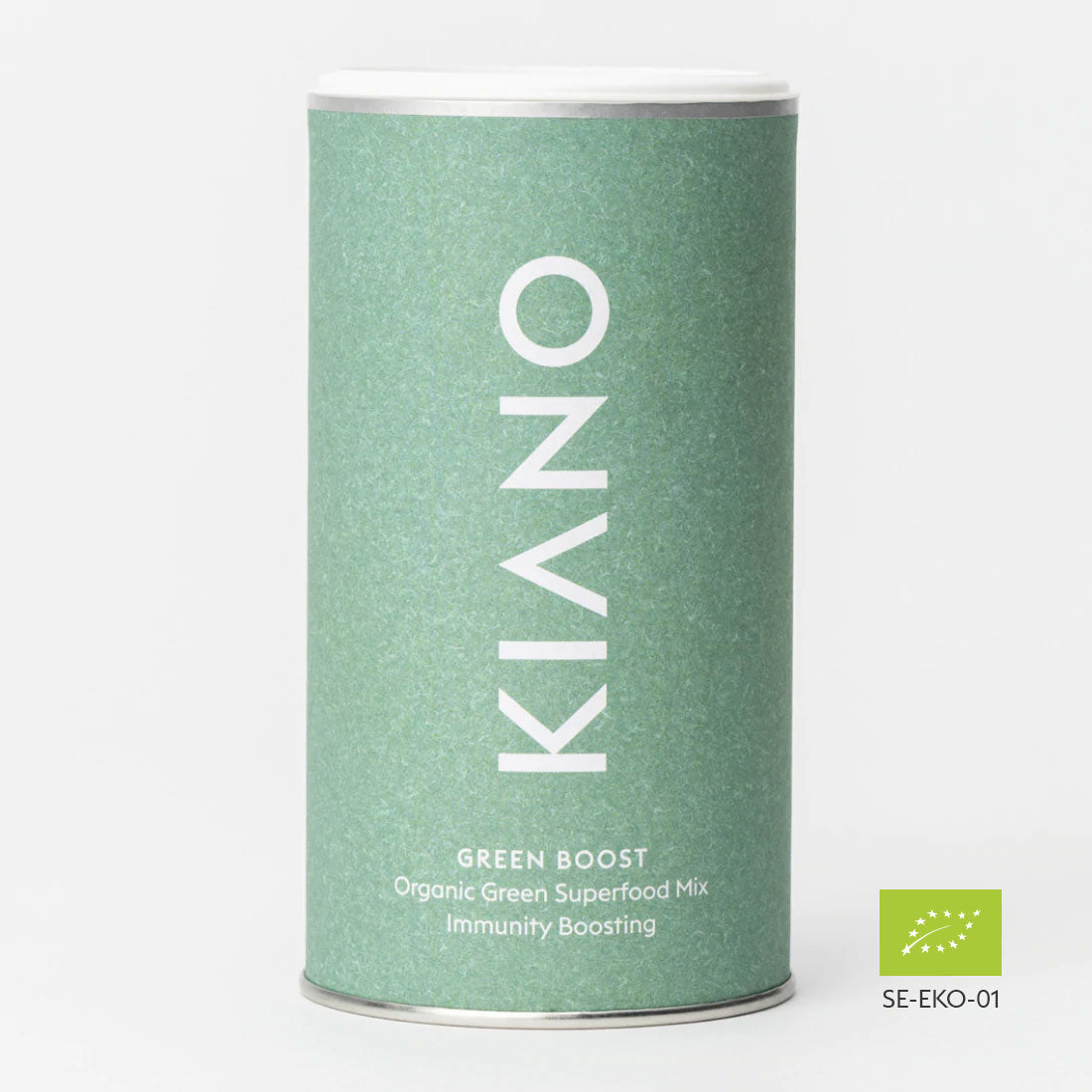 Start a new healthy routine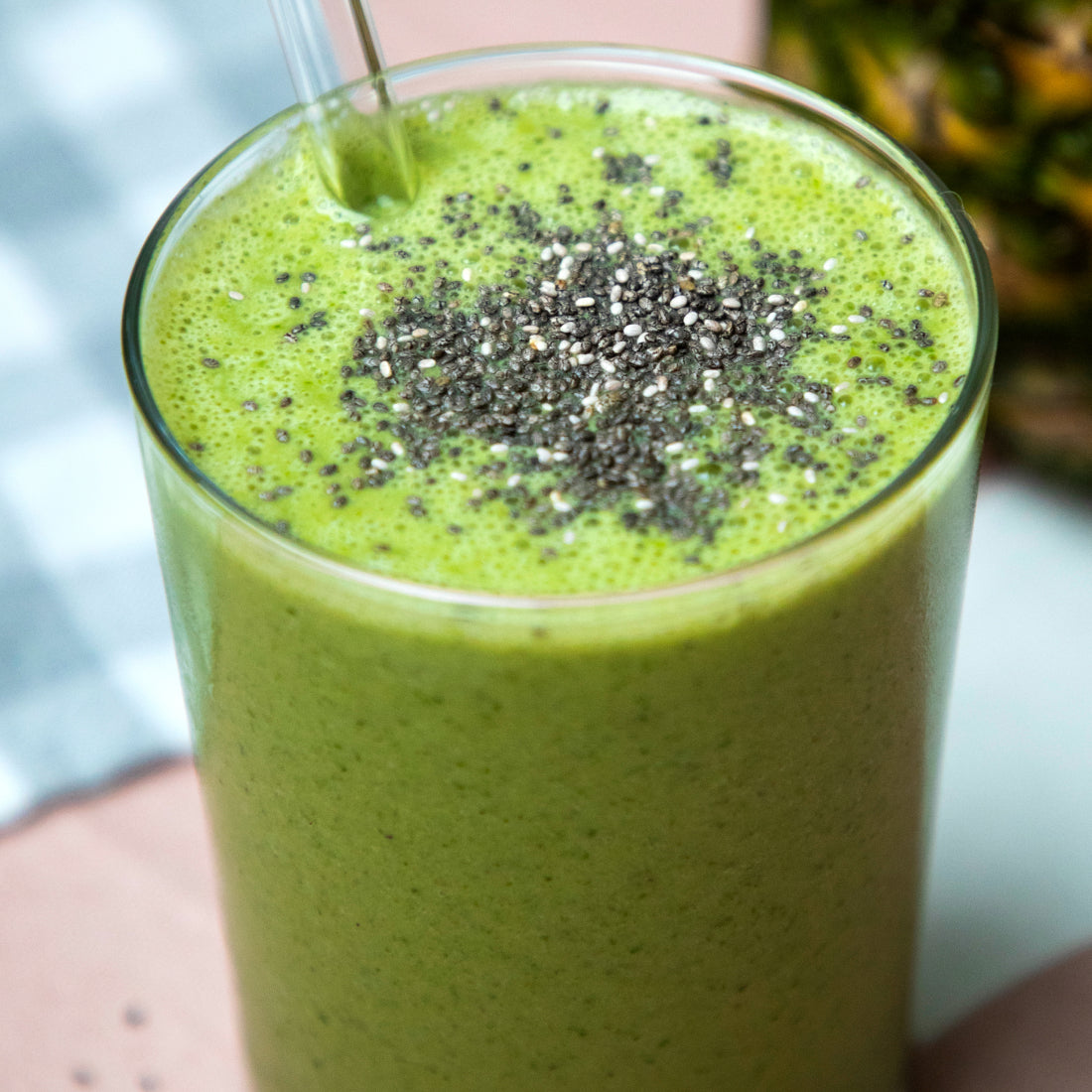 Start a new healthy routine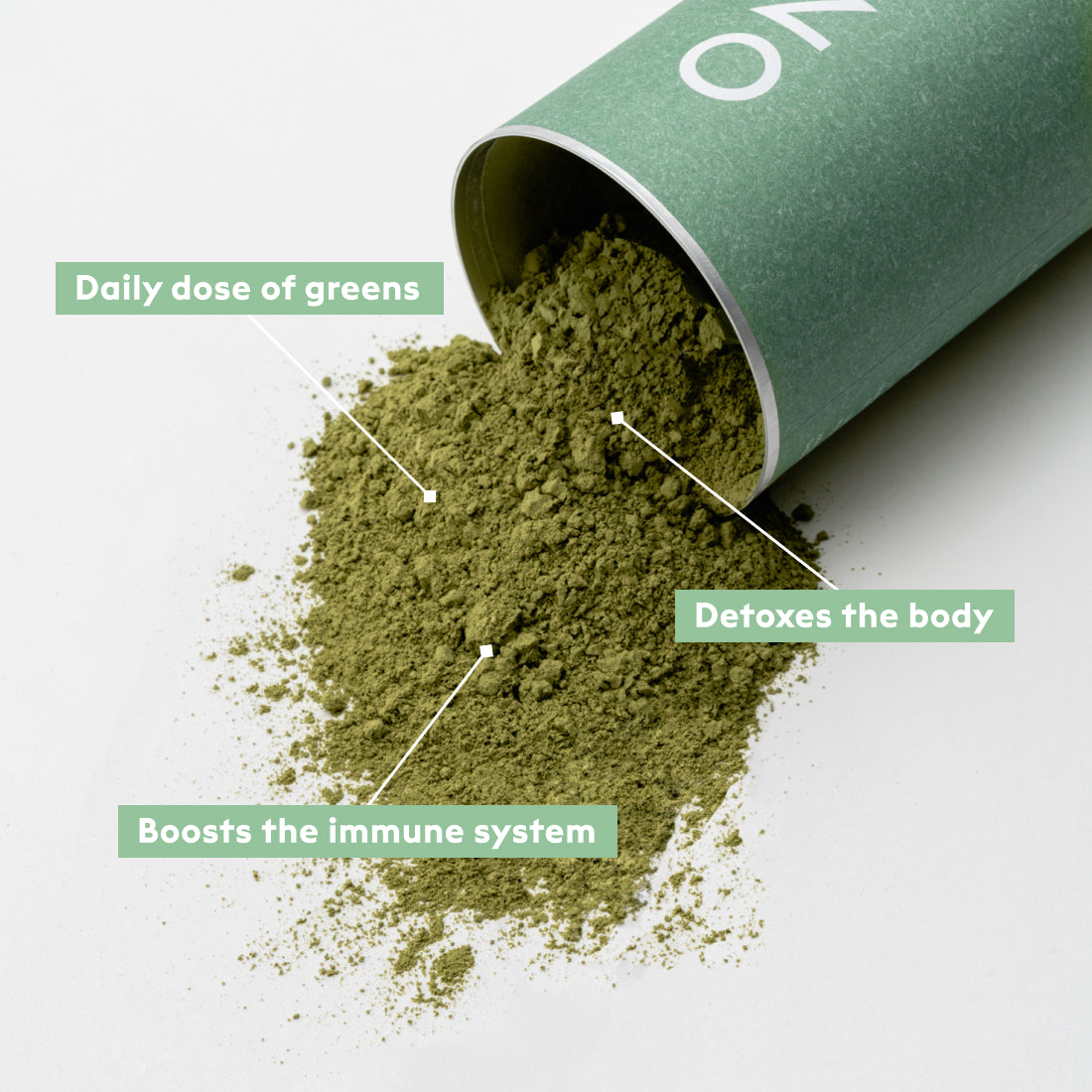 Start a new healthy routine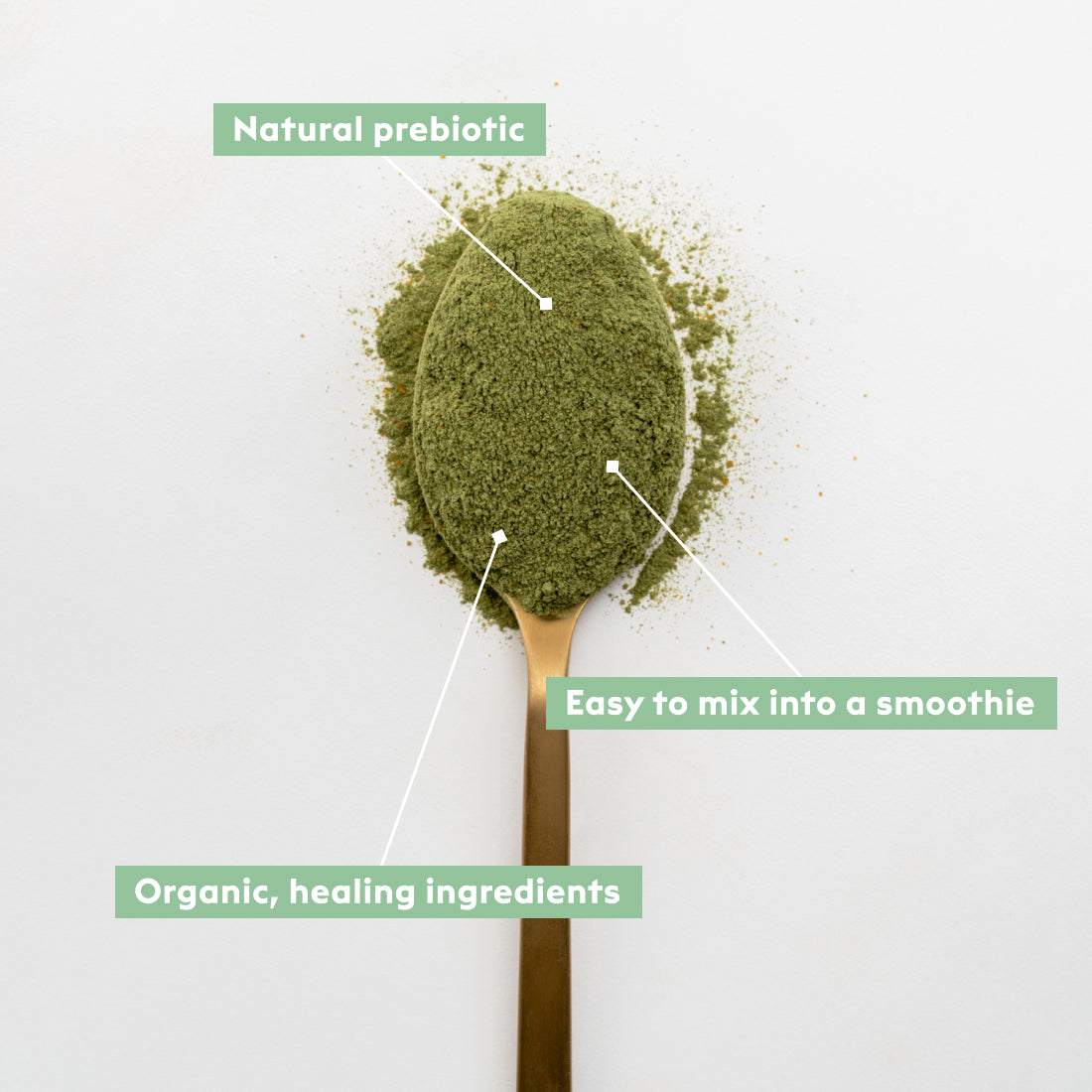 Start a new healthy routine
Start a new healthy routine
Start a new healthy routine
Start a new healthy routine
Start a new healthy routine
Start a new healthy routine
Start a new healthy routine
Start a new healthy routine
Start a new healthy routine
Start a new healthy routine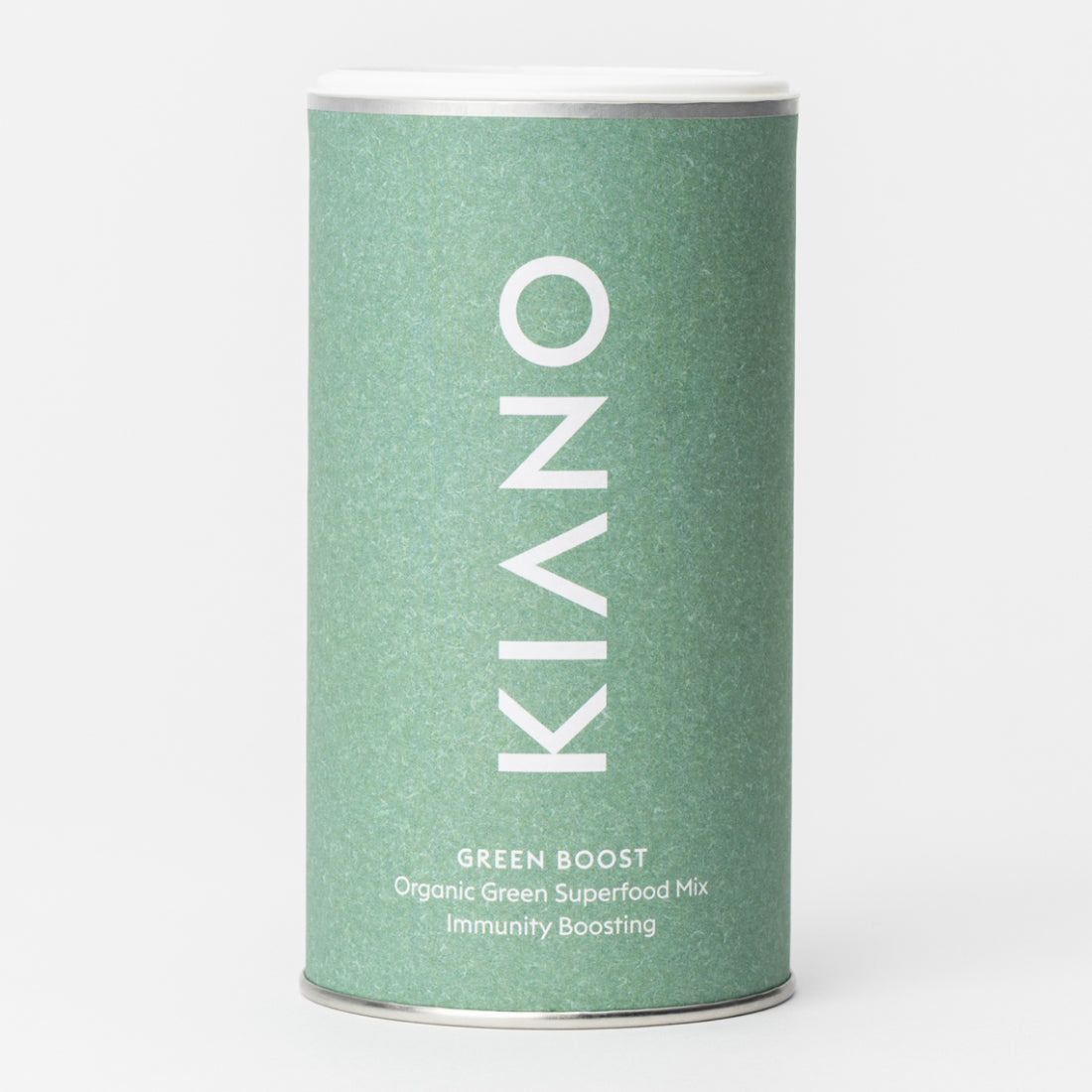 Start a new healthy routine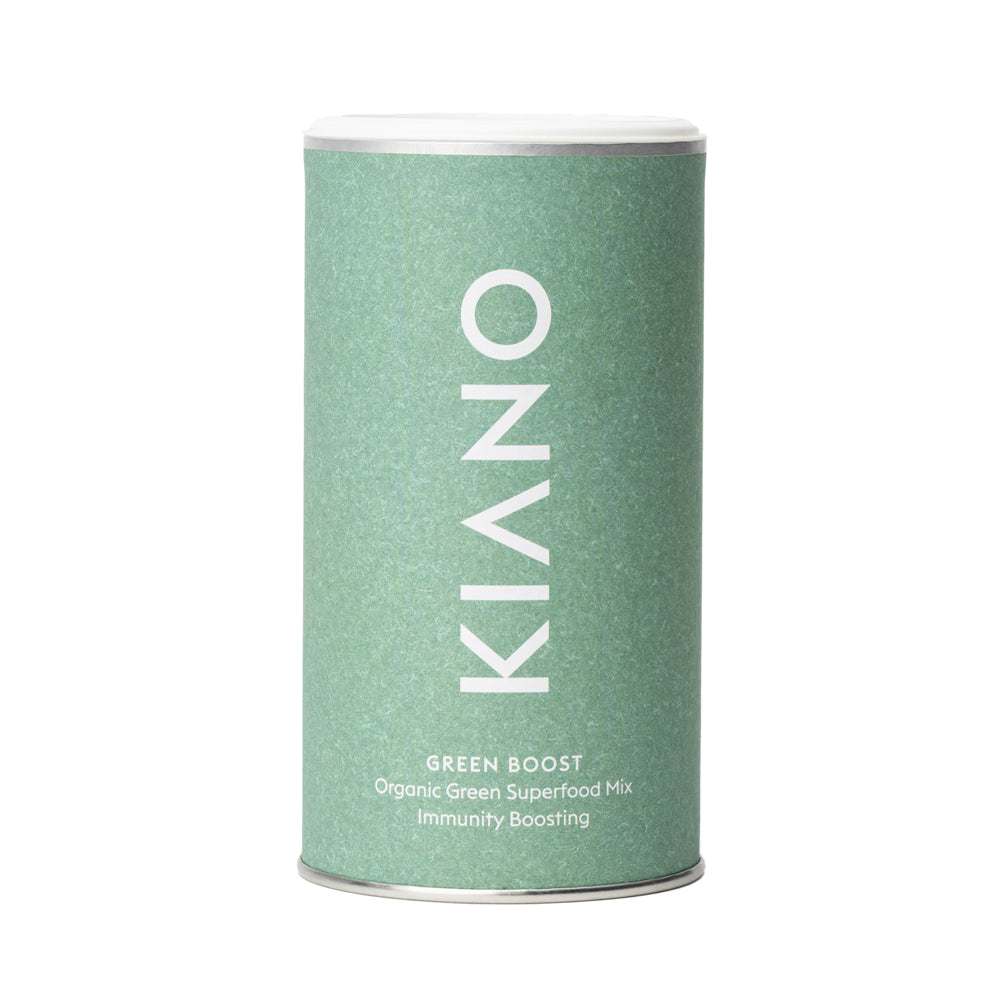 Start a new healthy routine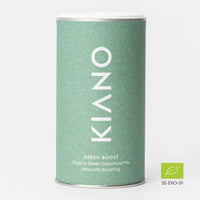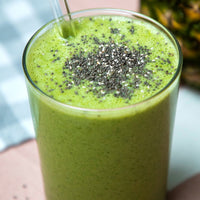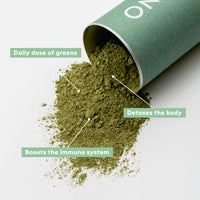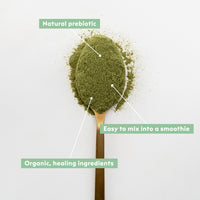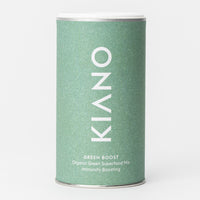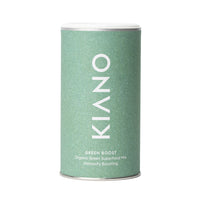 Daily Dose of Super Greens Mix
Green Boost - Organic Superfood Smoothie Mix, 220g
27 servings
A tasty green smoothie mix for the whole family - sweetened up with mango, apple & banana. This nutritious mix helps to strengthen the immune system, improves gut-health and reduces inflammation. An easy way to get your daily dose of greens into your diet everyday - just shake with plant milk or add into a smoothie.
Delicious superfood blend with 6 healthy greens to boost your immune system
One portion equals a generous bowl of fresh greens

Designed to improve immune system & cell repair

Sweetened up with mango, apple & banana

Super easy way to get your daily greens

10 superfoods - all 100% organic

Including: spinach, wheatgrass, chlorella & kale

Clean-tasting, natural sugars, no artificial additives 

Rich in antioxidants, protecting against cell damage

Rich in vitamins A, C, E, K, potassium and iron

Shake with water, plant-milk or add to a smoothie

Servings per container: 27 (8 grams per serving)
What is Green Boost superfood good for?


Lets get those super greens working for you!
We've carefully designed a nutritious
green mix
with powerful organic superfood greens & tasty fruits to help the body detoxify and boost the immune system. This
organic green superfood powder
is a potent blend of greens with high levels of fibre that promotes healthy digestion and good bacteria in the tummy. The broad range of greens in this mix helps lower inflammation, improve skin health and protect your body against disease. Get one of the world's most powerful green and tasty mixes into your new life!


Why choose KIANO´s Green Boost superfood blend?
A tasty green paradise! We've created an organic, vegan, delicious and highly nutritional green powder mix to help you get your daily dose of greens. Our green superfood mix does not contain artificial vitamins, minerals, flavorings, colorings, emulsifiers and fillers. This green superfood blend includes only natural, plant-based vitamins, minerals and antioxidants. These natural plant-compounds are much more bioavailable to the body than synthetic, therefore more effectively absorbed by the body. Our powerful and tasty green superfood blend will help to boost your immune system and feed the "good" bacteria in your tummy.

What does our powerful Green Boost superfood powder contain?
Green Boost contains 10 superfood greens and fruits, including: spinach, kale, moringa, chlorella, alfalfa, barley grass and wheatgrass, mango and banana. Each serving of our Green Boost organic superfood powder is equal to a generous bowl of greens and fruits that help protect your cells from oxidative stress and support general wellness. 
All 100% organic:
Spinach sourced from Hungary.
Alfalfa sourced from Hungary.
Chlorella sourced from China.
Kale sourced from Hungary.
Barley grass sourced from Germany.
Wheatgrass sourced from The Netherlands.
Mango sourced from India.
Lucuma sourced from Peru.
Banana sourced from South America.
Apple sourced from EU.
--
We endeavour to partner with organic farms that produce the finest organic ingredients from around the world.
How to use Green Boost powder mix?
Easy! Mix a portion of our organic greens powder into water or plant milk, or into a delicious smoothie. Check out our recipes page here for more ideas.
How much Green Boost superfood blend should you take daily?
1 serving per day (1-2 tsp. / 5g) of Green Boost superfood powder is enough to achieve the daily intake of micronutrients beneficial for serving the gut microbiome, digestion and general wellness. You can enjoy up to 2 servings per day. Adopt a daily routine to enjoy your Green Boost superfood drink every day. Helping your body to heal is a long-term commitment! 
Nutritional values per 100g:
Energy: 1279 kJ / 306 kcal
Fat: 1.7 g
- Saturated: 0.4 g
- Carbohydrates: 48 g
- Natural sugars: ** 31 g
Fibres: 25 g
Protein: 13 g
Salt: 0.36 g
Vitamin A: 5220 ug / 652%*
Vitamin B1: 0.3 mg / 27%*
Vitamin B2: 0.78 mg / 65%*
Vitamin B3: 2.8 mg / 18%*
Vitamin B6: 0.58 mg / 48%*
Vitamin B9: 487 ug / 162%*
Vitamin C: 133 mg / 166%*
Vitamin E: 6.5 mg / 54%*
Vitamin K: 567 ug / 756%*
Potassium: 2271 mg / 114%*
Calcium: 465 mg / 58%*
Magnesium: 45 mg / 16%*
Iron: 13 mg / 95%*
*Daily Reference Value **From fruits
Would you also like this?
Green Boost Key Ingredients
Spinach
Benefits eye health, reduces oxidative stress and reduces blood pressure levels.
Alfalfa
Alfalfa is a fibre-rich food that helps to control blood sugar levels by slowing the absorption of glucose into the gut.
Moringa
Moringa extracts help treat a variety of stomach issues and is high in vitamin B, also aiding digestion.
Wheatgrass
A highly dense nutritional superfood! !mproves cognitive function, energy levels and boost metabolism and immune system.
Chlorella
Chlorella helps bolster immune function by increasing the activity of various parts of the immune system.
Kale
High in vitamins and minerals, kale is a great energy booster and key source of calcium.
Barley Grass
This highly nutritious plant promotes weight loss, improves blood sugar levels, and supports heart health.
Lucuma
Contains a lot of insoluble dietary fibre. This kind of fibre helps clear waste from the system. Also high in antioxidants.
Any questions we haven't answered?
Barley grass, which is one of the main ingredients in our Green Boost mix, contains nine essential amino acids that help the body to repair muscles, blood vessels, and even bone marrow. Barley grass is also a good source of vitamin C.
The high nutritional value of wheatgrass helps to build a strong immune system, which is thought to keep the body healthy and free of disease. Studies show that wheatgrass also contains antioxidant properties that can help prevent cancer.
Spinach is a well known superfood, and rightfully so! Not only is this green favourite rich in vitamin C - it's also filled with beta carotene and several antioxidants, which are both effective in increasing your immune system's ability to fight infections.
Alfalfa has been used in Ayurvedic medicine for centuries to treat conditions caused by oxidative stress and inflammation. Alfalfa acts as a powerful antioxidant with the ability to lower the production of free radicals and reduce cell death due to your body's increased ability to fight them, keeping your DNA and skin cells healthy. 
Spinach and kale are both part of the green immune-boosting family, and contain high levels of vitamin C as well as powerful antioxidants that help your body to fight off infections and regenerate antioxidants such as vitamin E. They also contain folate which is another mineral that boosts your immune system. 
Chlorella helps to boost immune function by increasing the production of antibodies made by the body - fighting foreign invaders and infections.
Moringa is high in protein, which is like the skeleton of the immune system. Moringa is high in vitamins A, C, E and also includes B vitamins. These vitamins are known as the "antioxidant vitamins" which help the body to combat illness and infection. Vitamins A and E also help keep cells healthy, and prevent cellular mutations.
This is a common confusion, but they are in fact gluten free. Gluten is the protein found inside the grain itself. Wheatgrass and barley grass are the fresh greens grown from the grain but don't contain any gluten.
While we consider it to be safe, we appreciate that each and every person reacts differently to various foods, plants and ingredients, especially during pregnancy.
We therefore recommend that you consult with your doctor first before buying this product - especially if you have nutritional concerns or allergies.
Yes!
Our other kid-friendly mixes (without adaptogens) are: Berrylicious & Collagen Kiss.
We advise to use half the recommended portion for kids.
When properly stored in a cool, dry place with a closed lid, the mixes have a shelf life of 6 months to 2 years. Make sure to also store the mixes in a shelf that is not exposed to direct sunlight, heat, or moisture. You can find the Best Before Date printed on the bottom of the can.
We fill our cans by weight and not volume, which means that the cans are not filled to the top. 
Depending on the weight, the cans will be filled to different levels. The cans are also higher in height than the fill level due to the fact that the machinery used to fill them up needs some extra space to be able to fill effectively. 
Also, we don't use any artificial filler or emulsifier ingredients to bulk the powders up, as the intended product is to be pure and clean (and more bioavailable for your body). The amount of grams you receive will always correspond to the total amount of serving sizes listed on the back of each product.