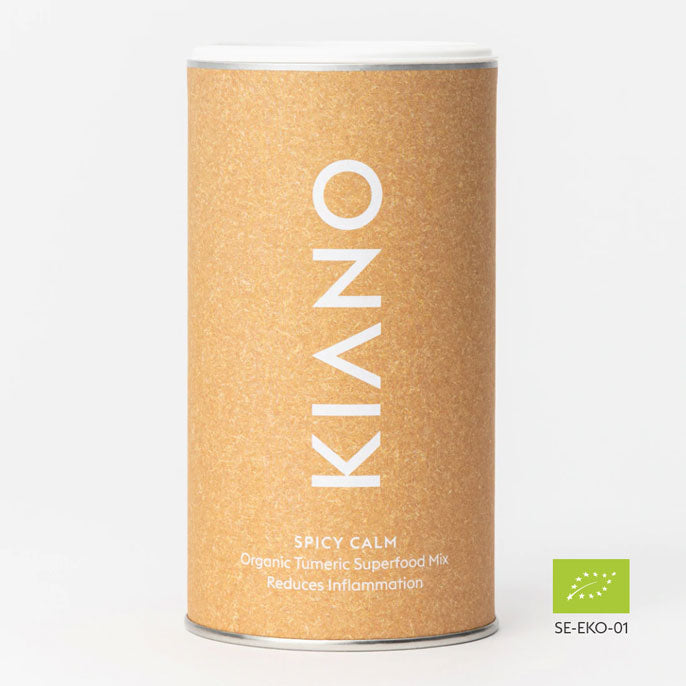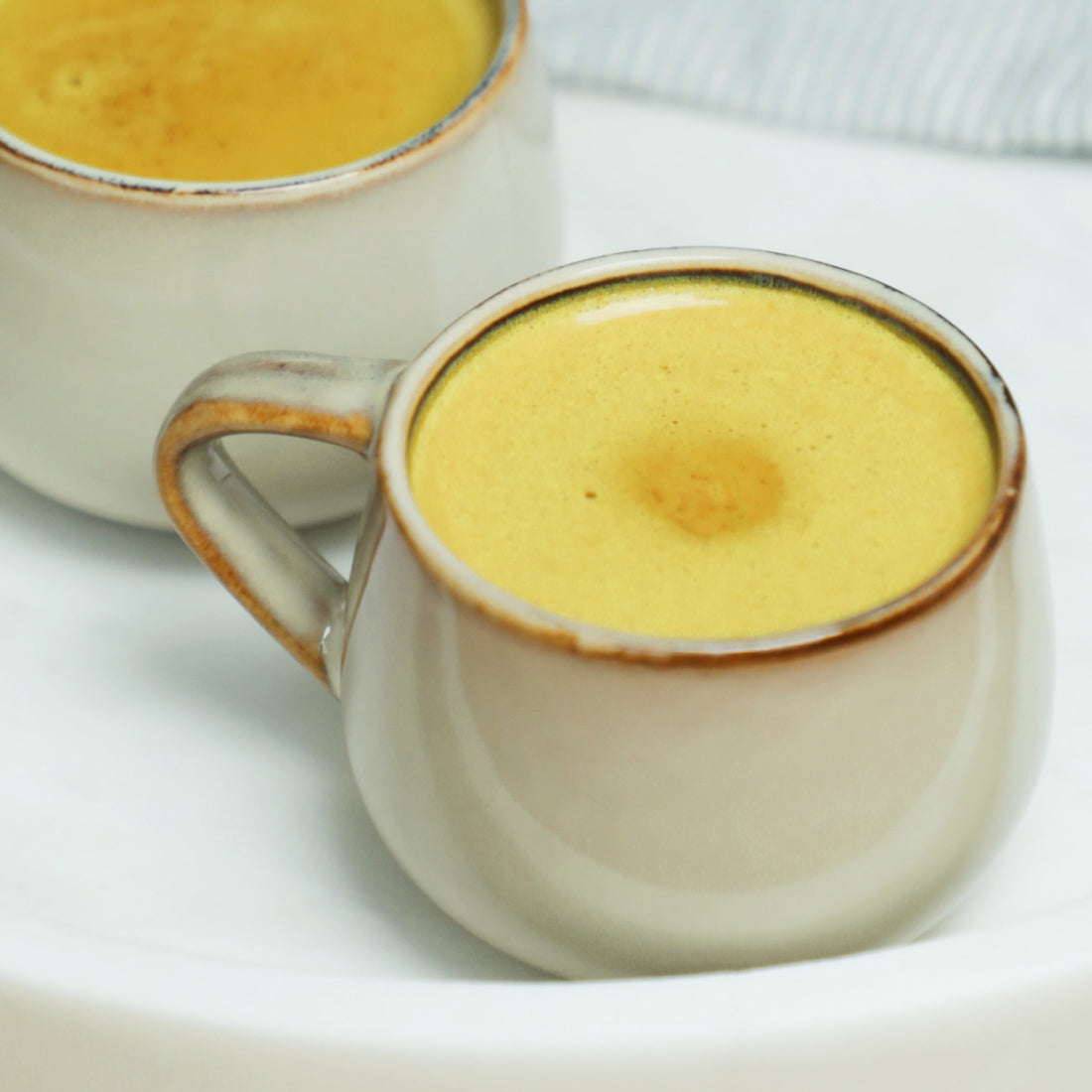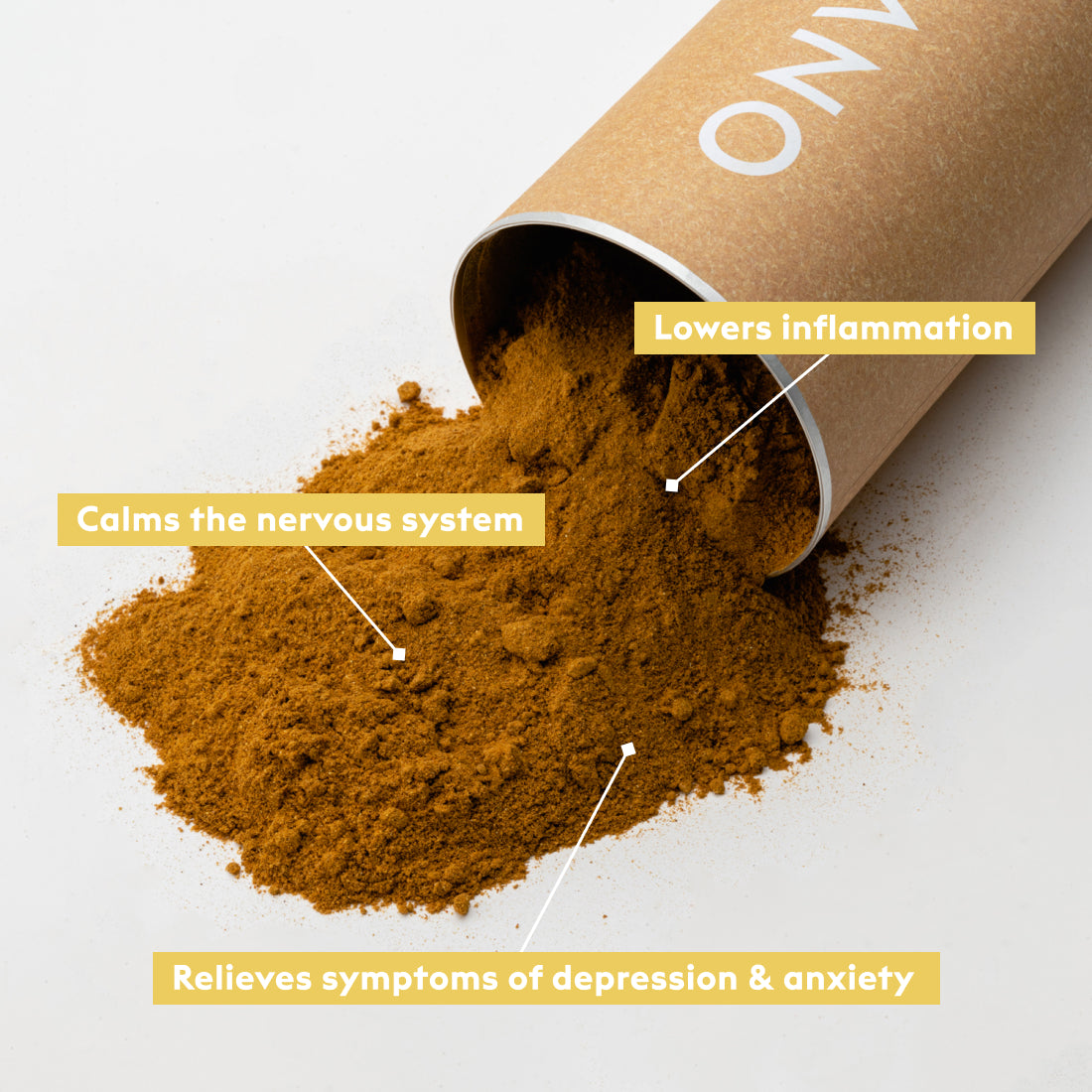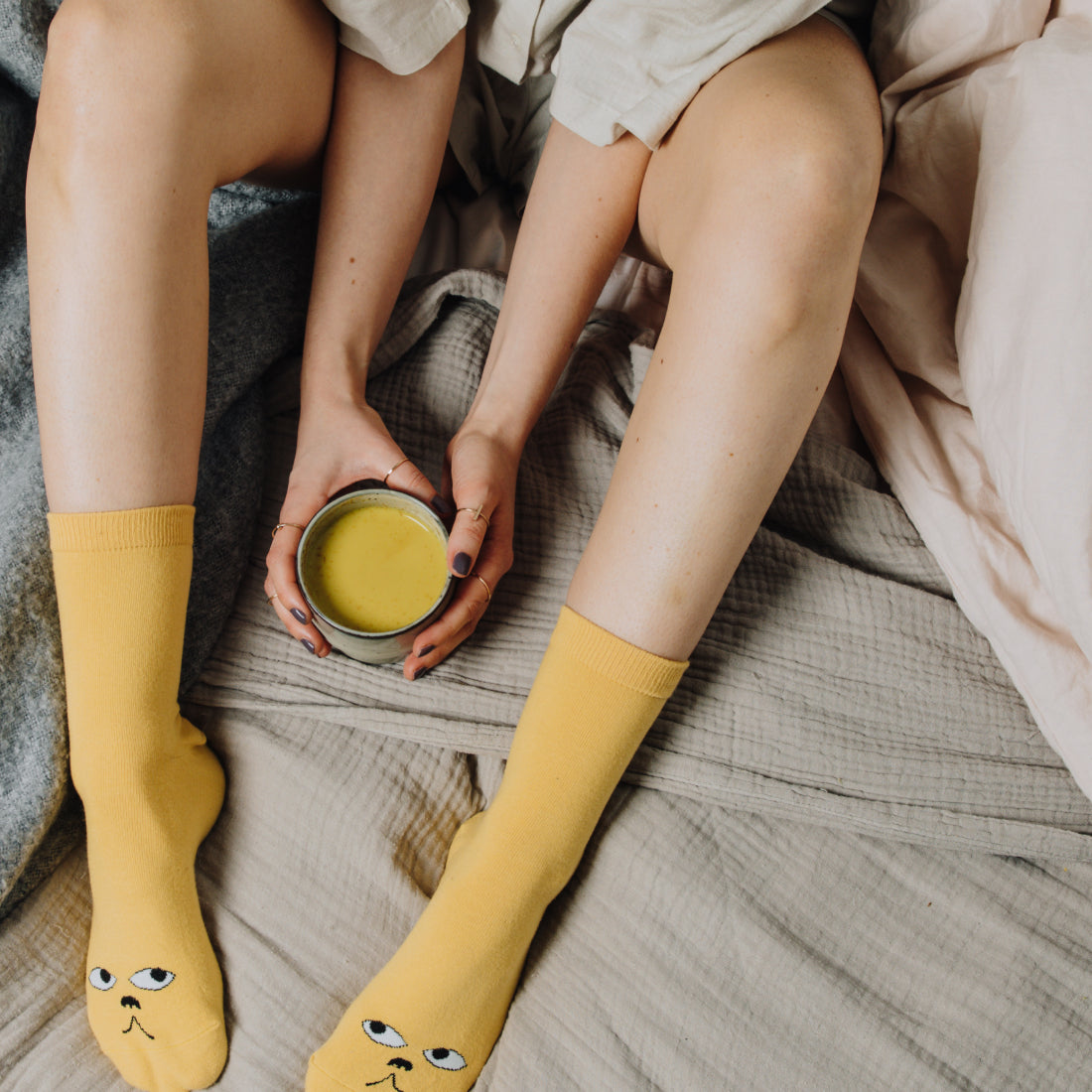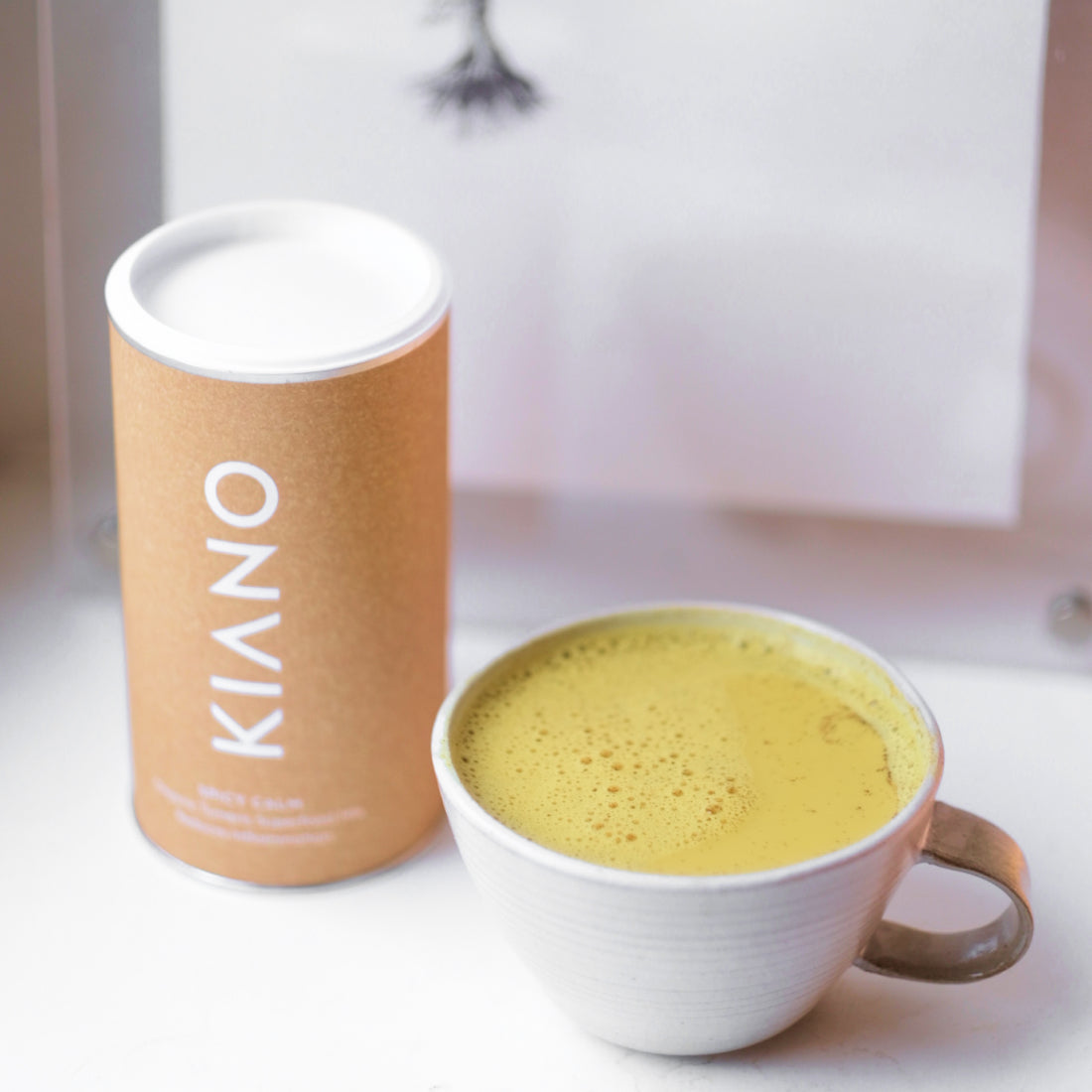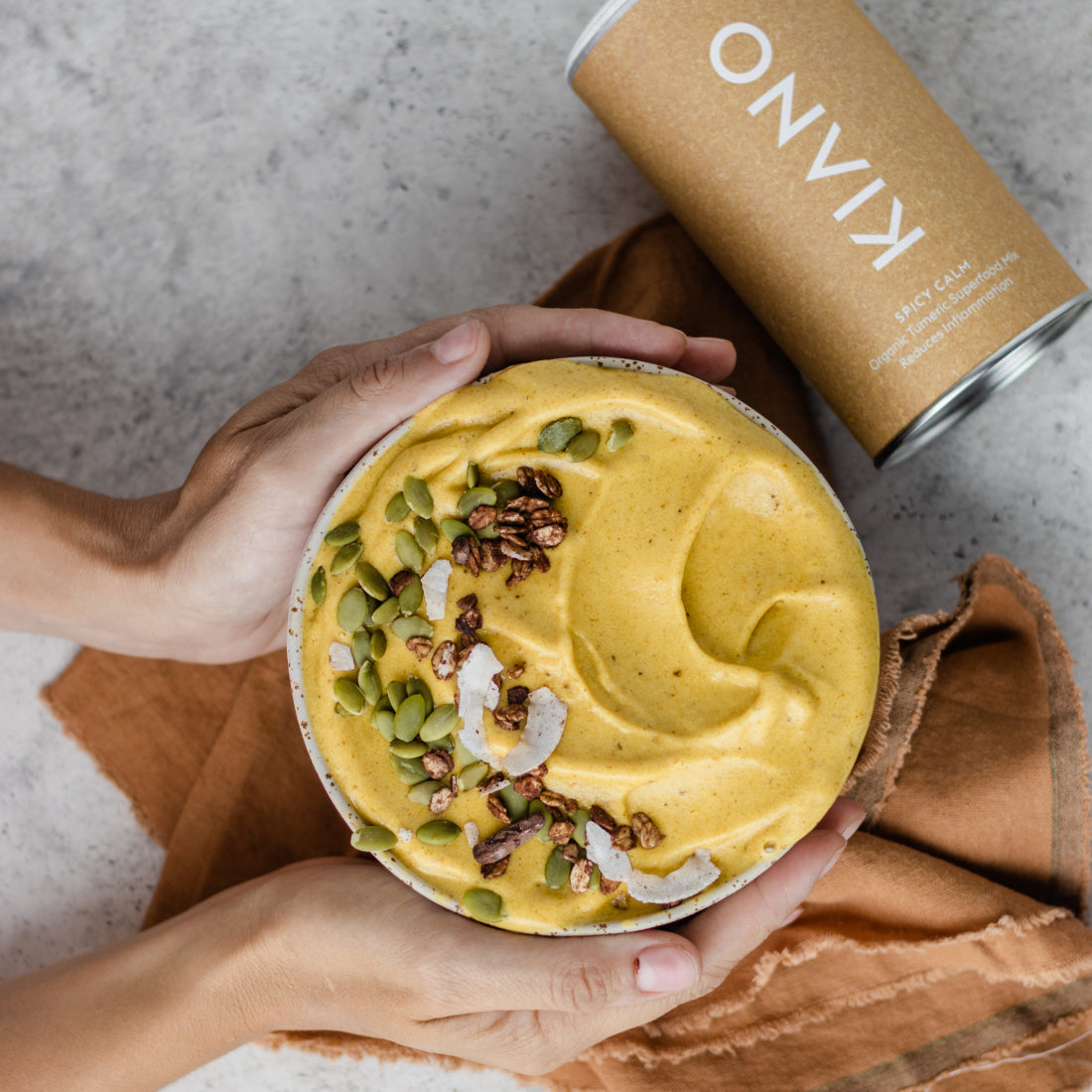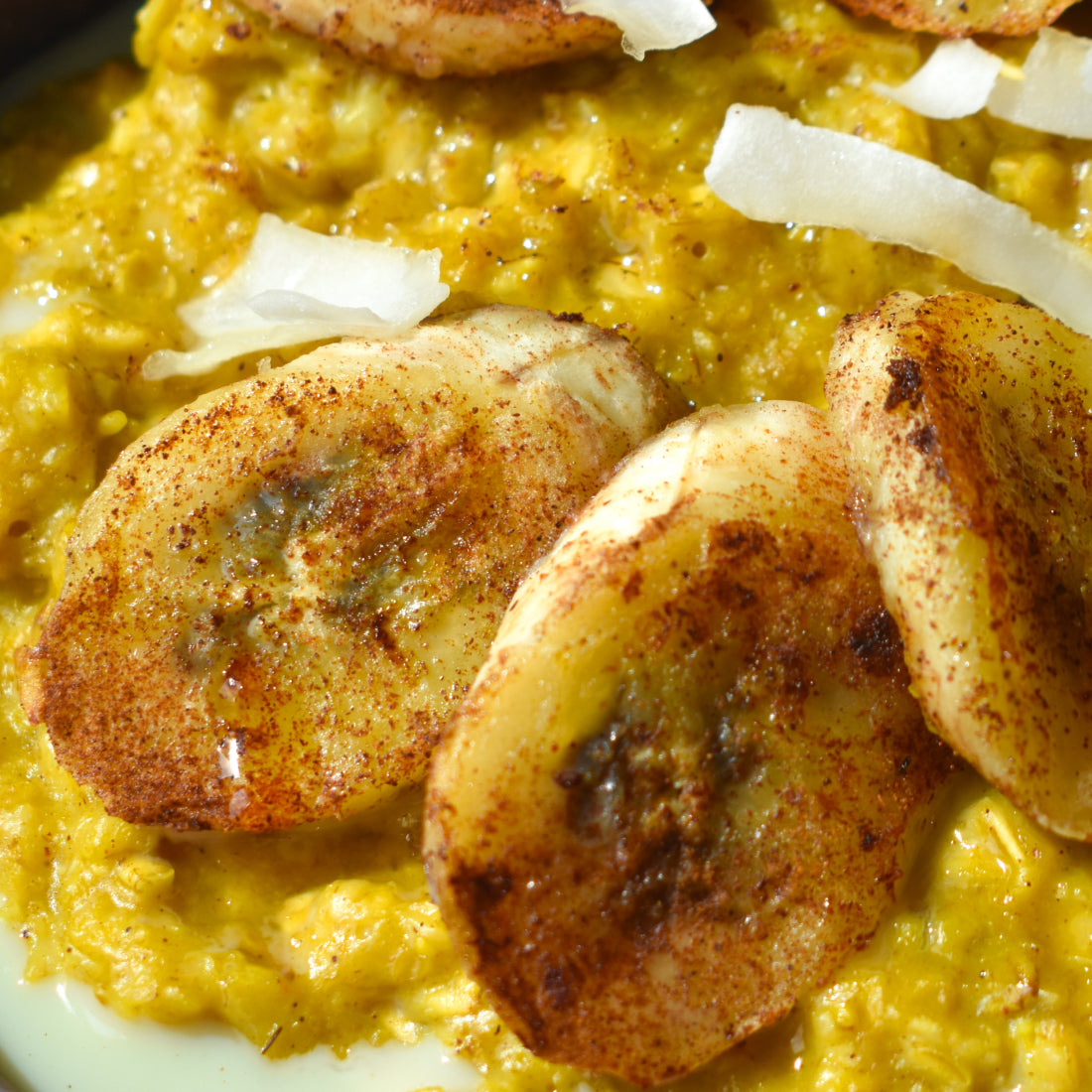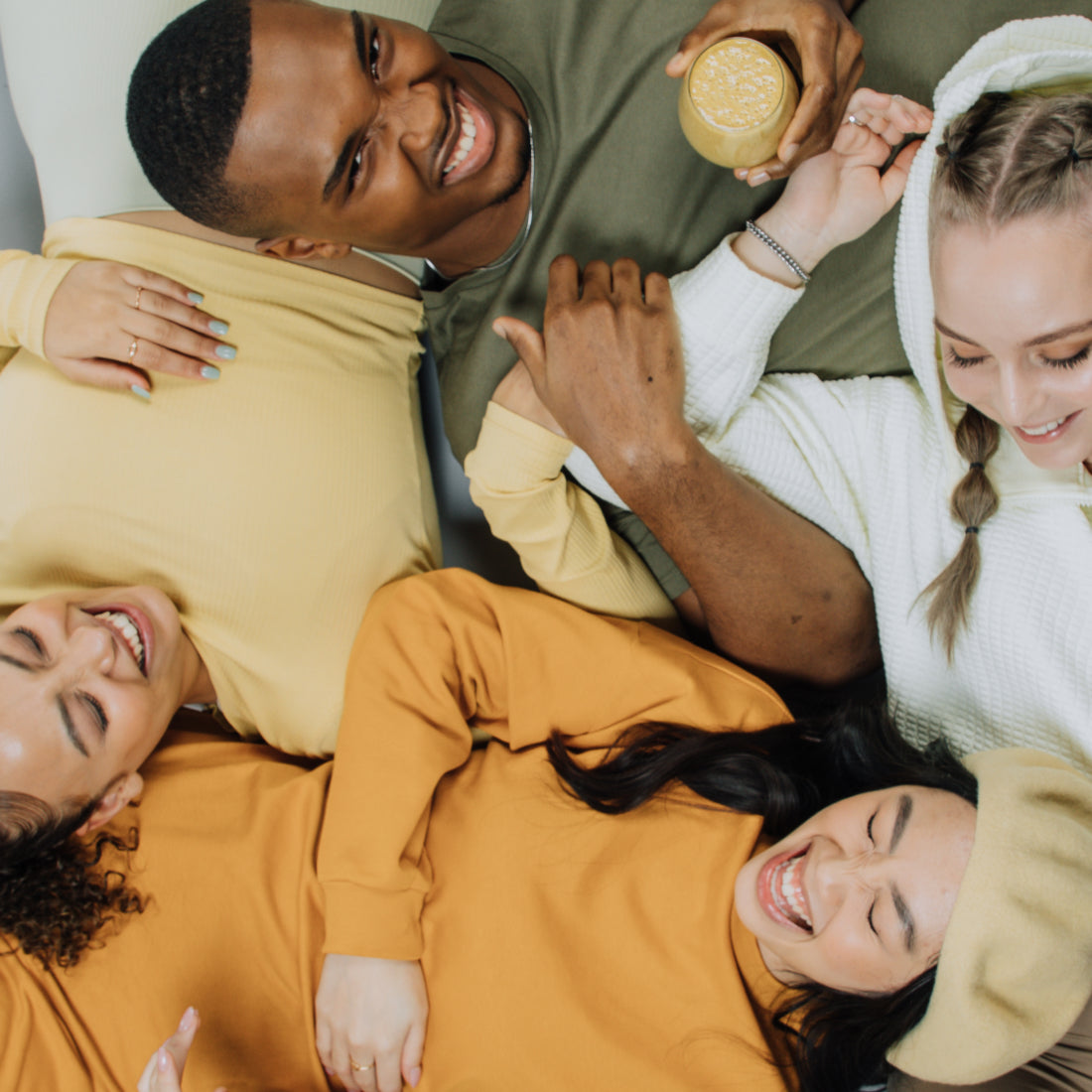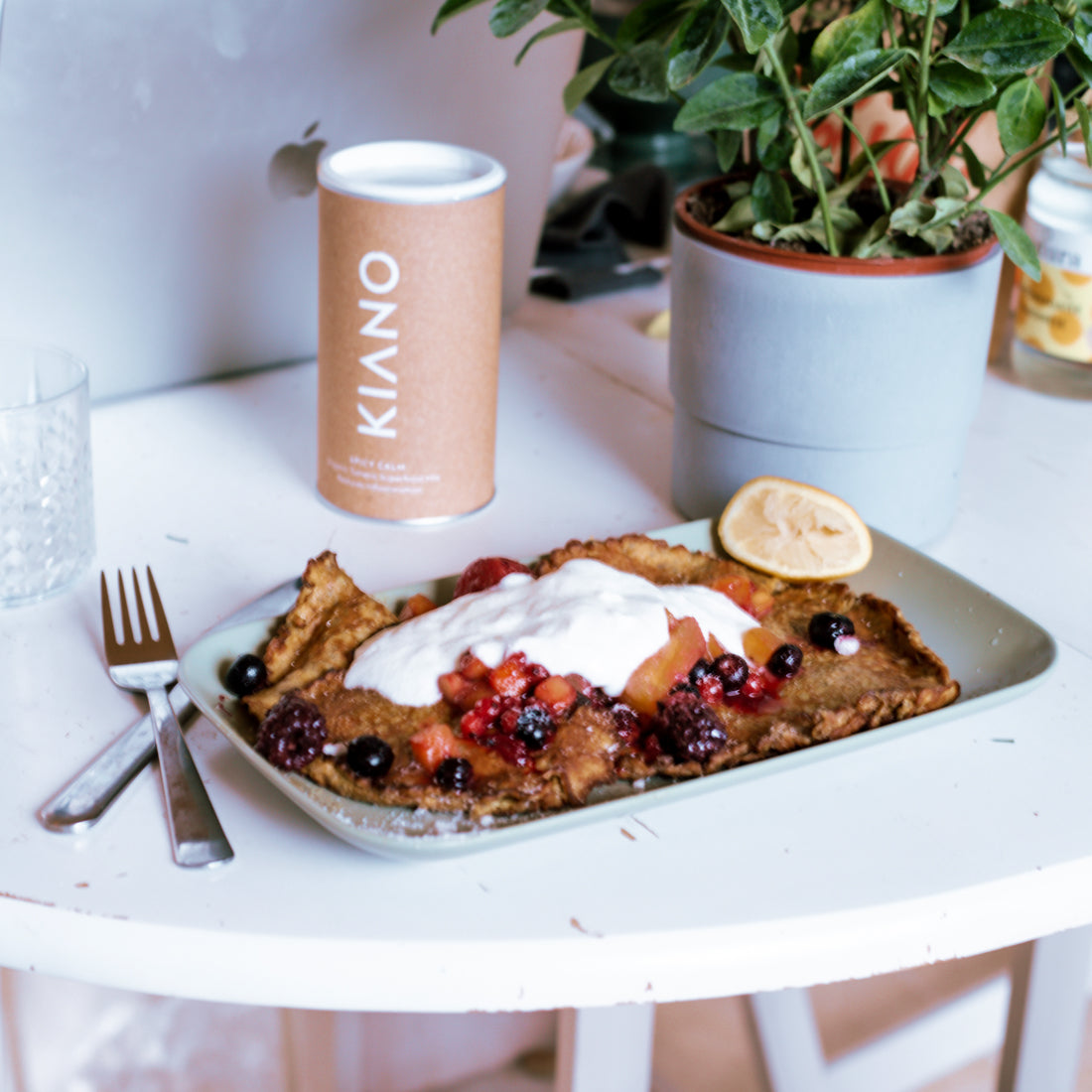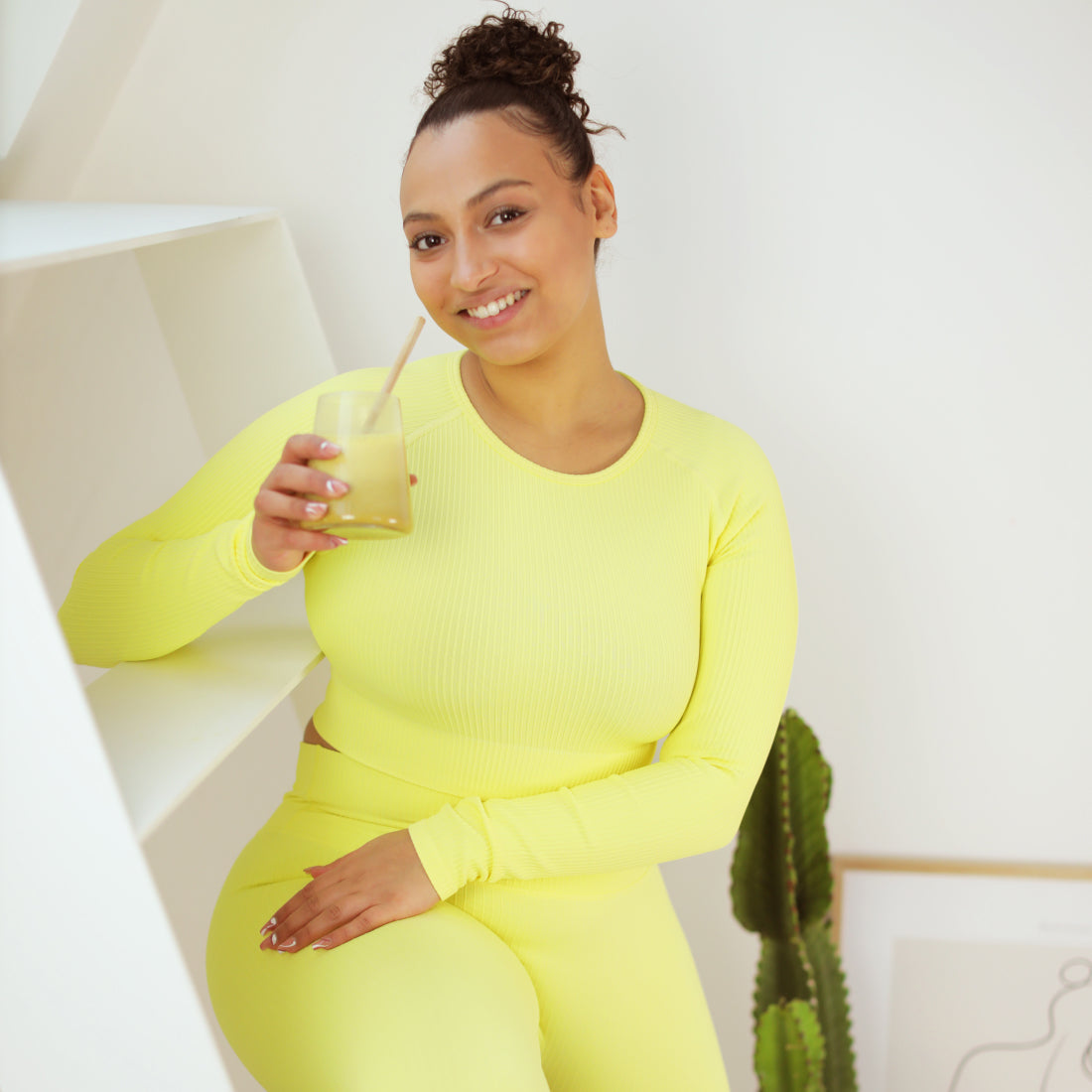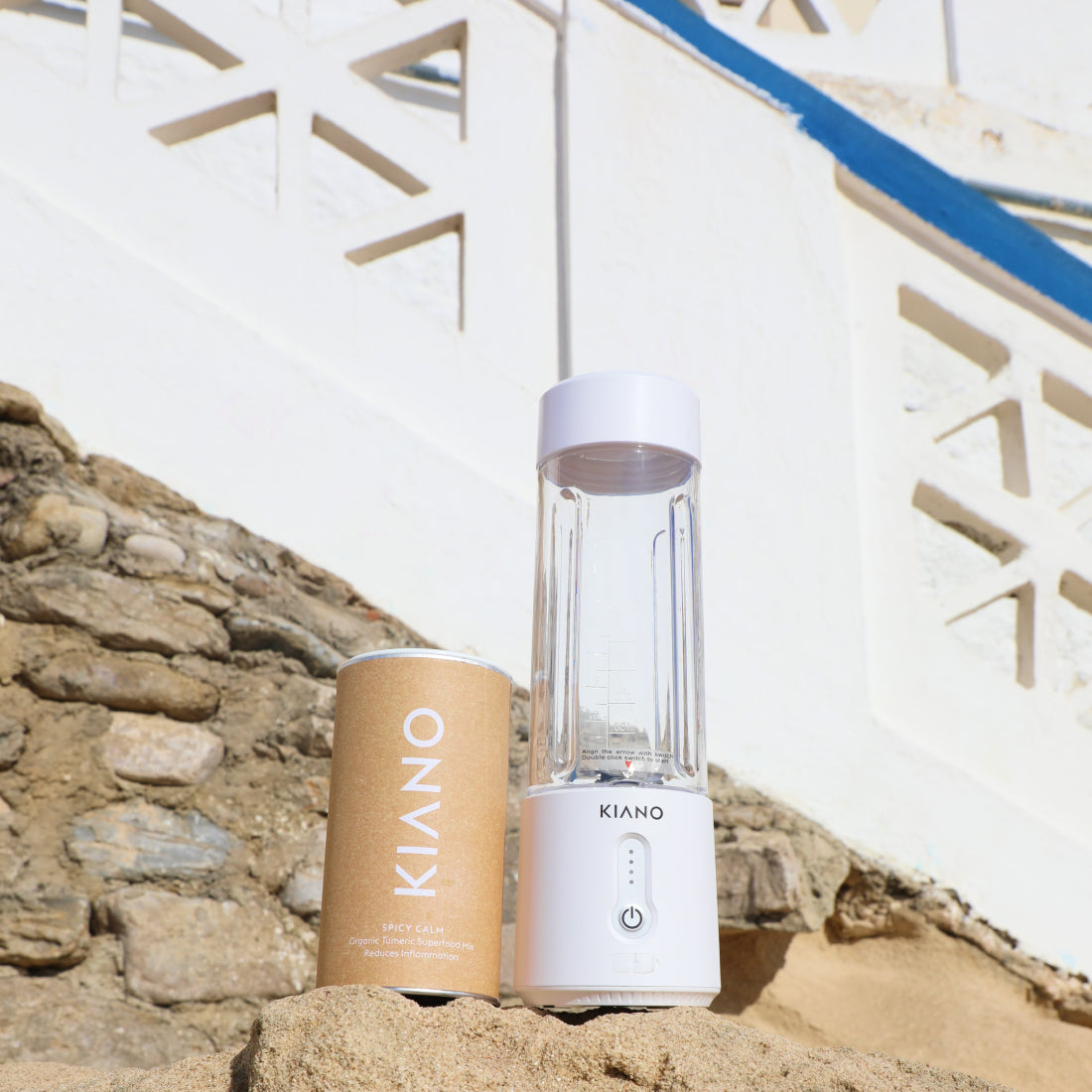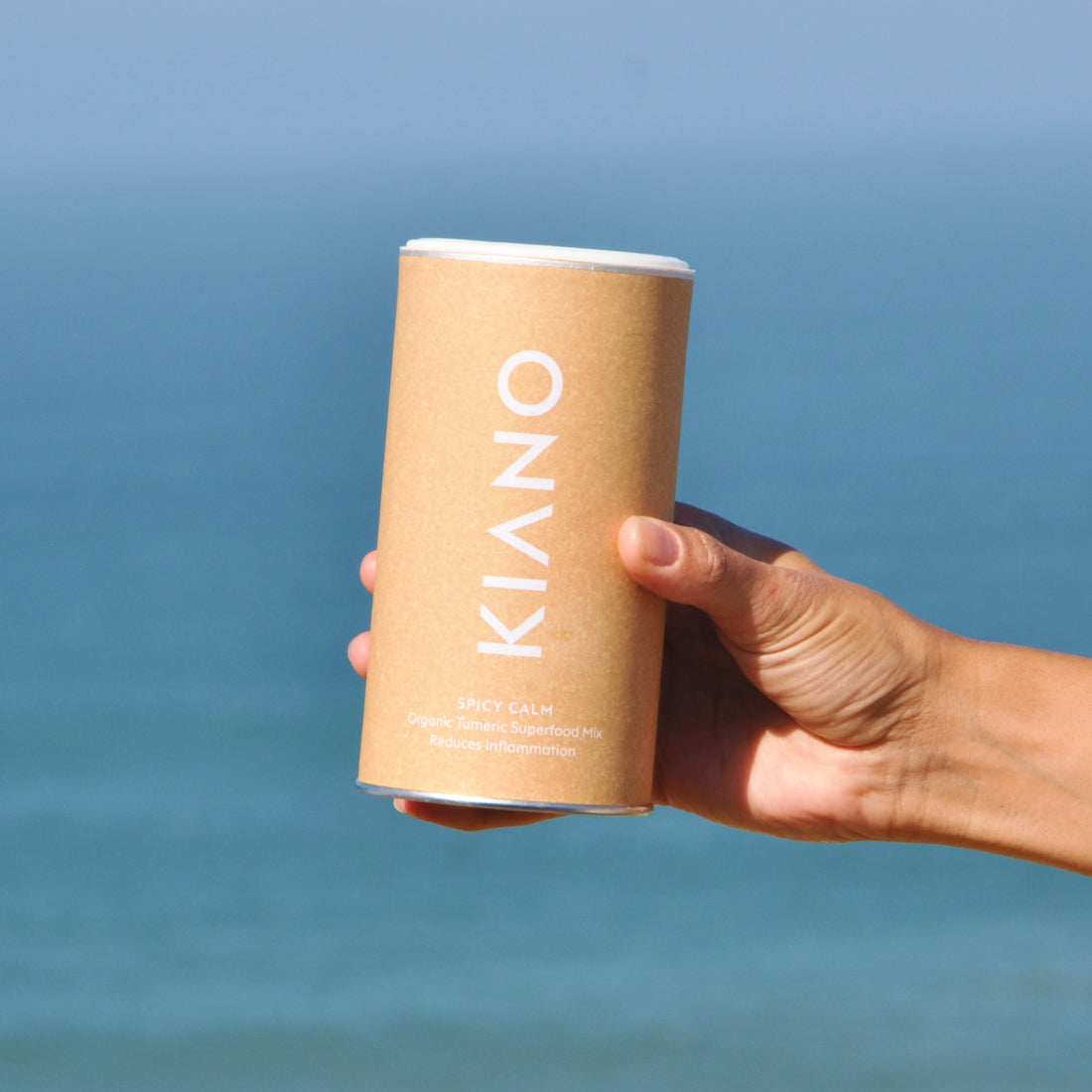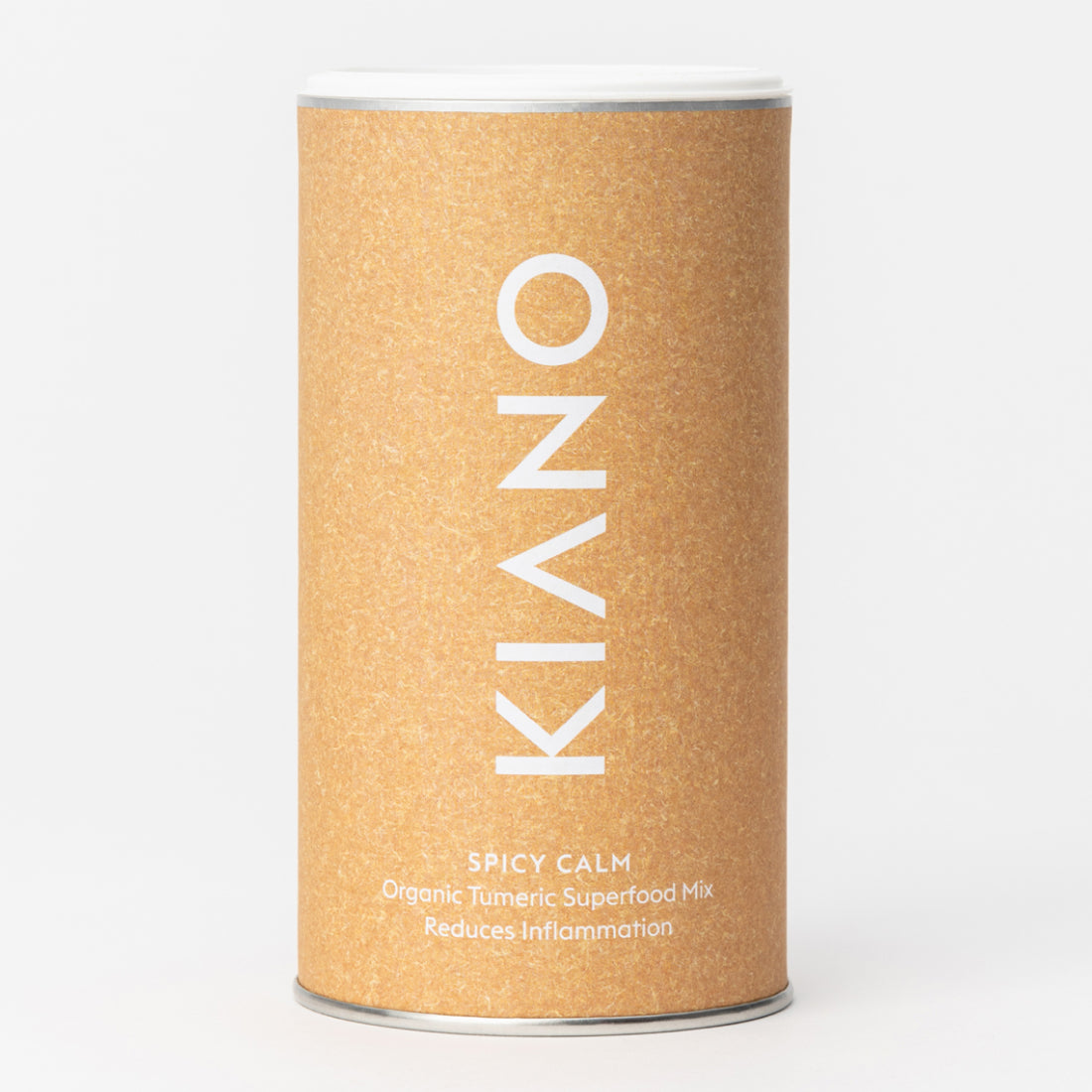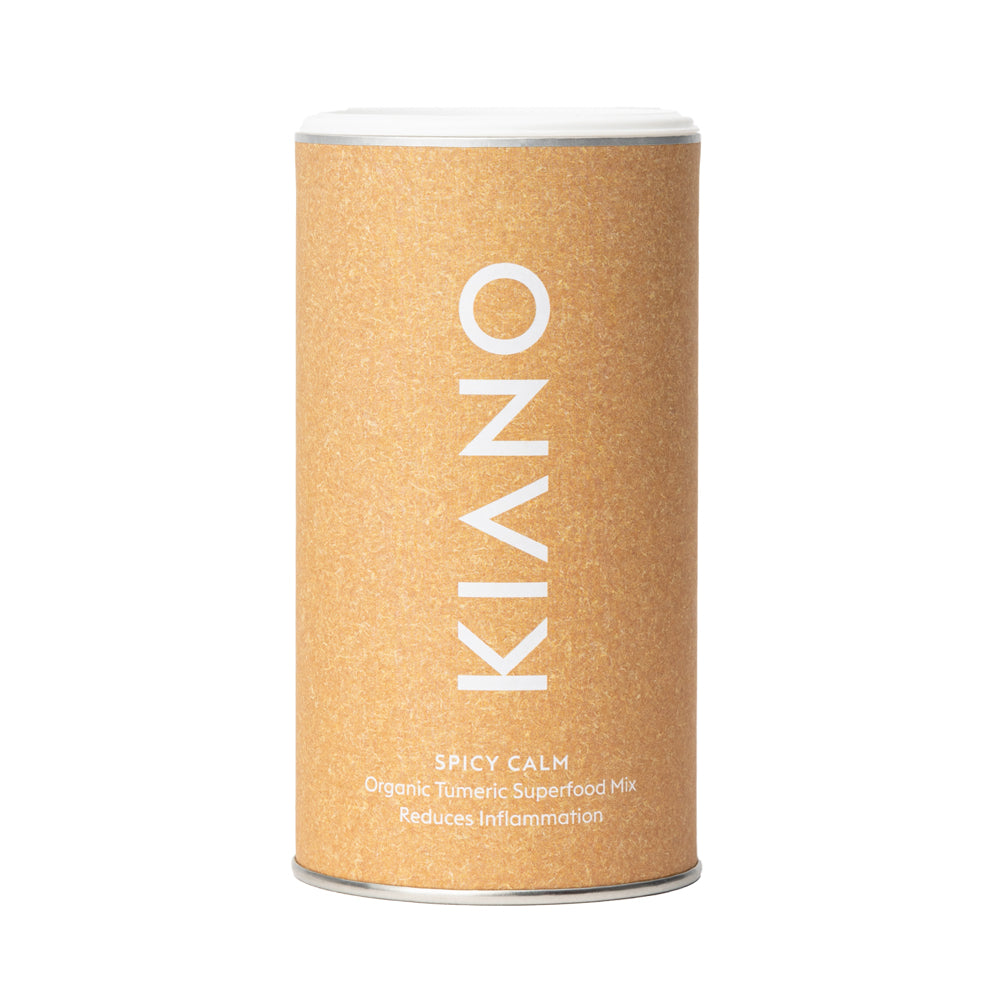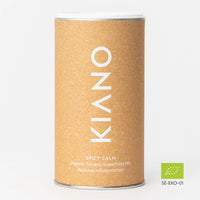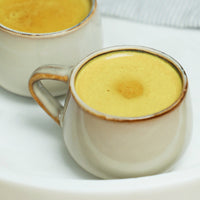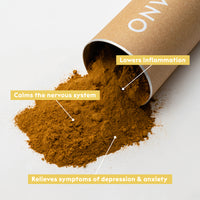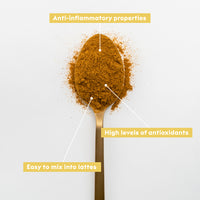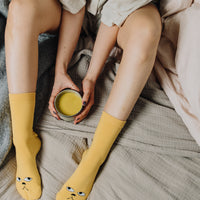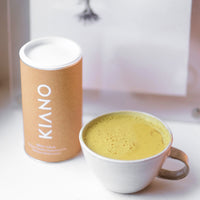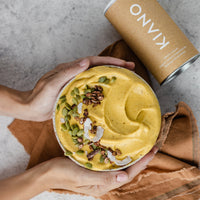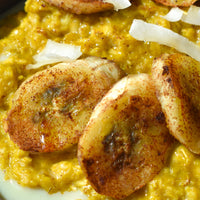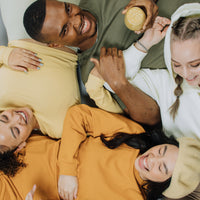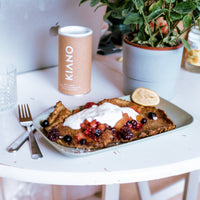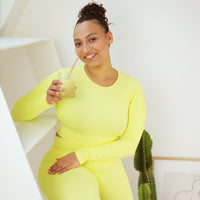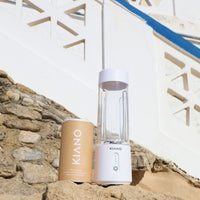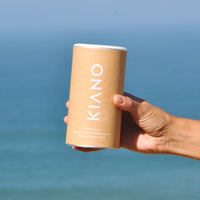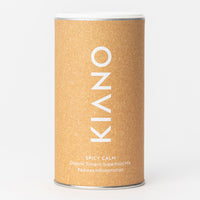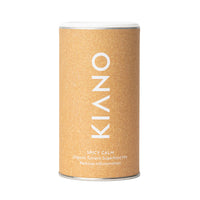 Golden Turmeric Latte - Immunity Boosting
Spicy Calm - Organic Superfood Smoothie Mix, 200g.
40 servings
A warming latte blend to reduce inflammation & stress, while boosting the immune system.
Description
Ingredients
How to use
Nutritional information
Immune system boosting

Helps reduce inflammation & stress

Includes ayurvedic staples turmeric & ashwagandha

Rich in antioxidants, protects against cell damage

Mix with plant milk for a warm or cold latte

Turmeric*, Ashwagandha*, Cinnamon*, Date*, Maca*, Black pepper* & Ginger*.

Organic EU Certified. We endeavour to partner with organic farms that produce the finest organic ingredients from around the world.
How to use Spicy Calm powder mix?

Blend 1 tsp. of Spicy Calm powder into plant milk (warm or iced) or into a delicious smoothie. Check out our recipes page here for more ideas.

How much Spicy Calm superfood blend should you take daily?

1 serving is 1 tsp. / 5g. You can enjoy up to 3 servings per day to maximise the benefits.
Nutritional values per 100g:
Energy: 1275 kJ / 305 kcal
Fat: 2.4 g
- Saturated: 1.0 g
- Carbohydrates: 52 g
- Natural sugars: ** 22 g
Fibres: 25 g
Protein: 6.1 g
Salt: 0.11 g
Vitamin B3: 2.3 mg / 13%*
Vitamin B6: 0.18 mg / 15%*
Vitamin B12: 6.2 ug / 250%*
Vitamin E: 1.9 mg / 16%*
Vitamin K: 48 ug / 64%*
Potassium:1198 mg / 60%*
Calcium: 250 mg / 31%*
Magnesium: 107 mg / 38%*
Iron: 22 mg / 157%*
Phosphorus: 130 mg / 19%*
Zinc: 2.3 mg / 23% 
*Daily Reference Value **From fruits 
Would you also like this?
Spicy Calm Key Ingredients
Turmeric
Curcumin, the bioactive compound found in turmeric, is known to treat anxiety and depression.
Ashwagandha
A-list adaptogen that boosts brain function, lowers cortisol levels and helps fight anxiety and depression symptoms.
Cinnamon
Reduces inflammation, improves memory, increases attention, and enhances cognitive processing.
Ginger
Ginger benefits brain ageing and inflammation, memory, attention, anxiety and depression.
Any questions we haven't answered?
Turmeric is proven to provide strong anti- inflammatory properties thanks to its natural compound of curcumin. The curcumin helps your body to block the action of inflammatory molecules and keep you healthy. 
You can use Spicy Calm during the day or night. While one of the benefits of ashwagandha is better sleep, it won't leave you feeling drowsy or sleepy.
We enjoy Spicy Calm lattes at night as a way to unwind after a busy or stressful day, but we also add it to our oatmeal and smoothies to kick off the day right.
While we consider it to be safe, we appreciate that each and every person reacts differently to various foods, plants and ingredients, especially during pregnancy.
We therefore recommend that you consult with your doctor first before buying this product - especially if you have nutritional concerns or allergies.
We fill our cans by weight and not volume, which means that the cans are not filled to the top. 
Depending on the weight, the cans will be filled to different levels. The cans are also higher in height than the fill level due to the fact that the machinery used to fill them up needs some extra space to be able to fill effectively. 
Also, we don't use any artificial filler or emulsifier ingredients to bulk the powders up, as the intended product is to be pure and clean (and more bioavailable for your body). The amount of grams you receive will always correspond to the total amount of serving sizes listed on the back of each product.